This was our second visit to the elegant Yorkshire spa town and we were pleased to discover that it hasn't lost any of its vitality – it remains a destination you'd be hard pressed not to enjoy.
It's easy to see why this alluring town has forged a long and successful history for itself in the world of tourism. Visitors first arrived in the mid-16th century when mineral wells were unearthed and they've been flocking here ever since.
The town's cleanliness was as impressive as when we last visited with the streets' attractiveness enhanced by well-maintained and colourful flowerbeds. I get the impression that this is a town where everyone – the local council and its residents – are proud of its heritage and work together to ensure this Yorkshire gem retains its sparkle.
Harrogate offers something for everyone: for those seeking retail therapy, there is a blend of high street names and independent traders. If you're looking for a little culture, there's an impressive theatre, several art galleries and plenty of exhibitions on offer. If wandering through pretty gardens tickles your fancy, head for Valley Gardens. Once again, we spent a lot of time wandering while admiring the displays and Art Deco pavilion; you can also visit the 58-acre RHS Garden Harlow Carr.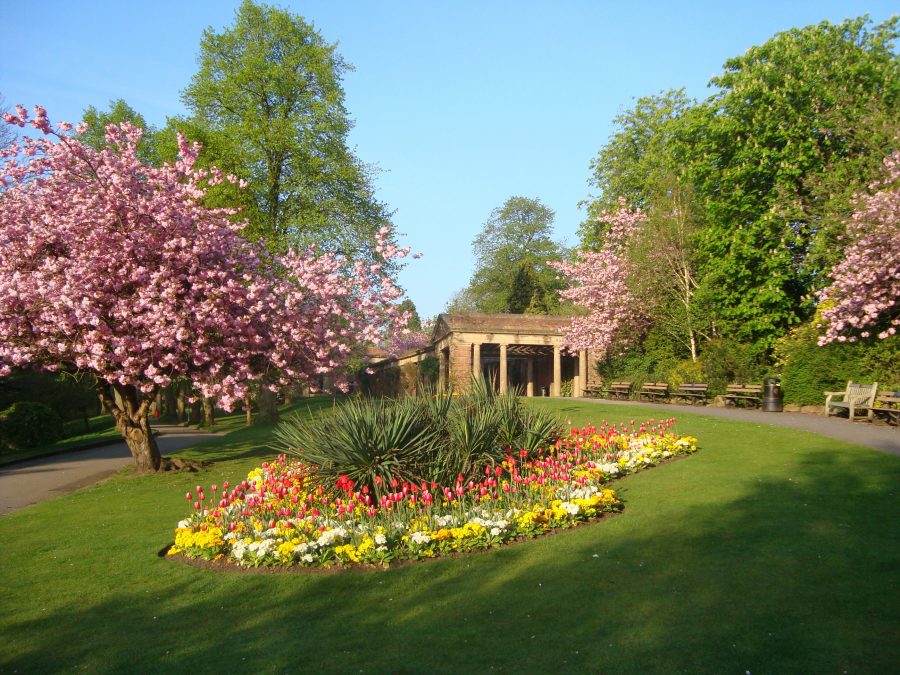 If you're anything like us, visiting a café or tearoom is an integral part of any city or town break. In Harrogate, there are plenty to choose from, including the famous Bettys. Enjoying its corner position on Parliament Street, it opened in 1919 and became the first of six in the area.
When it comes to accommodation, there are plenty of hotels, guest houses and B&Bs which welcome families. We stayed for two nights at The Majestic Hotel, a real landmark building in the heart of the town. It's a truly grand hotel, standing tall amid eight acres of gardens. Built in 1898 to take advantage of the burgeoning popularity of spas during the Victorian period, this 4-star hotel has 170 bedrooms, swimming pool, free wi-fi and parking. The car park, however, can get quite busy but staff will always do their best to find you a space.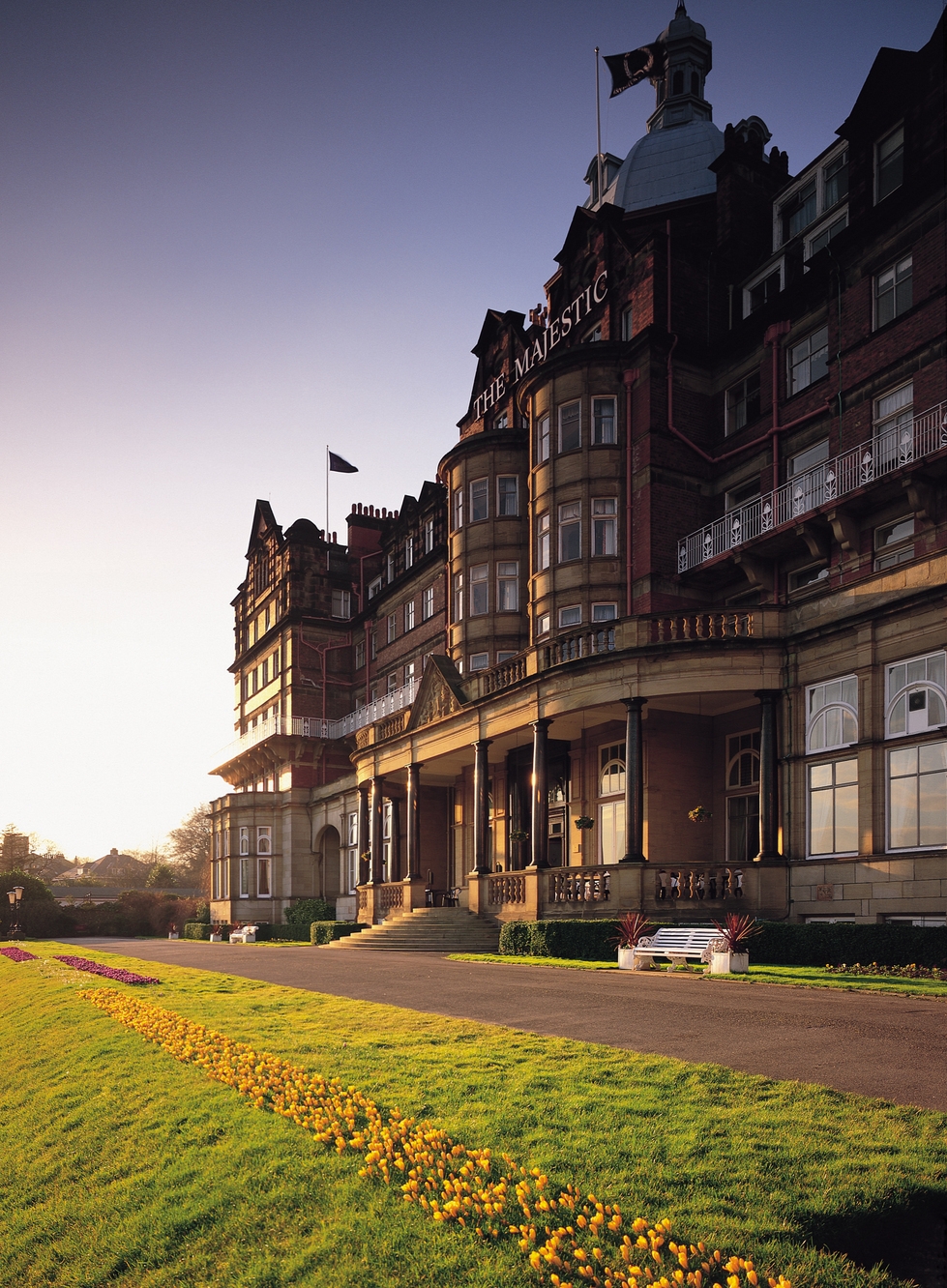 The hotel has retained many of its Victorian period features and although there are areas, such as paintwork on the rear of the building, in need of a little TLC, we enjoyed our time here and our kids were made to feel welcome. There are only six family rooms in the hotel so we stayed in two doubles. The rooms were comfortable and although there was no air conditioning, we had fans to keep the temperature down during what was a warm period.
We enjoyed dinner in the ballroom one evening and breakfast both mornings. There was ample space and a comprehensive buffet breakfast was served, although we did notice that several items shown on the breakfast menu weren't available both mornings, such as certain types of cereal and bread. Overall, though, we enjoyed the food.
Harrogate has plenty of choice when it comes to restaurants and cafés. One eatery we particular liked and would recommend is Cȏte Brasserie, which opened earlier in 2016 at 5 Albert Street. One of several Cȏte restaurants around the UK, the approach and style are influenced by the brasseries of Paris with a menu full of largely authentic French dishes on offer.
The restaurant's website refers to "relaxed dining" and I'd agree with that. The atmosphere was calm and the waiting staff polite and attentive. I liked their attitude because they didn't mind us altering the ingredients within dishes. Being a veggie family with two kids – who can occasionally be fussy with their food, but then my wife and I can be the same – they were happy to adapt meals to suit everyone's needs.
The restaurant's interior is smart and contemporary, boasting wooden floors, mirrored ceilings and walls, muted lighting and well ventilated spaces. The kids enjoyed their food and we wouldn't hesitate paying another visit if we return to Harrogate.
We decided to venture outside the town to see some local attractions. Make sure you visit Newby Hall and Gardens, 15 miles north of Harrogate. There is a 17th century house, 25 acres of award-winning gardens, a great play area, exhibitions and places to eat – enough to occupy much of your day. Unfortunately, we didn't visit at the right time to catch one of the escorted tours of the hall which was built under the guidance of Christopher Wren. It's a fine example of the Georgian Age of Elegance, says the promotional brochure; to be honest, I would agree and I'm assured the Robert Adam interiors are a delight, too. Check the website for tour times.
Even if you don't go inside the house, this place is still worth visiting. We enjoyed wandering through the gardens, admiring the myriad plants and flowers. The gardens were created in the 1920s and are well maintained: apparently, they contain Europe's longest double herbaceous borders. Our kids loved the Adventure Gardens, particularly the pedalo boats. They played on the zip wire and boat swings, trod carefully over the Wobbly Bridge and hopped aboard the miniature railway. We finished off our visit by checking out the wonderful dolls house exhibition and Gyles Brandreth's teddy bear collection.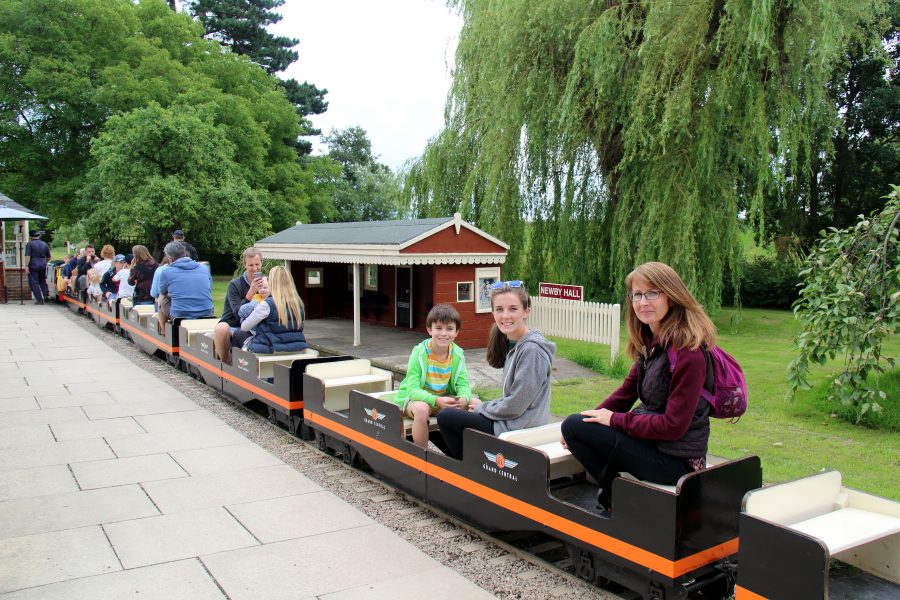 In the heart of the garden you'll find The Garden Restaurant. I must admit, we found it rather expensive so didn't eat there. However, the quality of the food on offer seemed fine.
We divided this day between Newby Hall and Fountains Abbey & Studley Royal, some 12 miles from Harrogate. Owned by the National Trust, this World Heritage Site is nestled within a once wooded valley offering beautiful landscapes. For many people, the highlight is Fountains Abbey, a spectacular ruin dating from the 12th century when monks came to the valley and founded the abbey.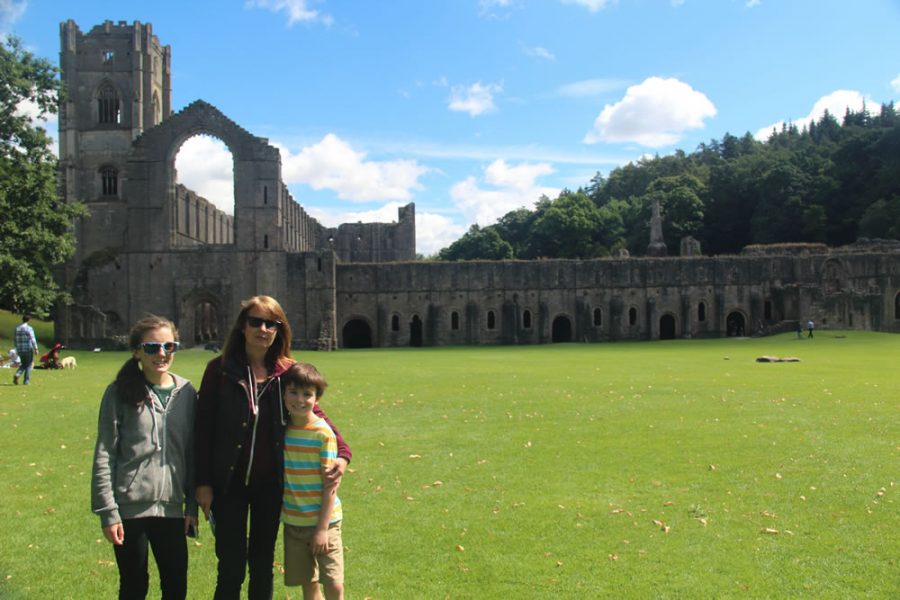 It really is impressive and we spent ages wandering around, taking photos of the intriguing structure. But the surrounding countryside is equally impressive, especially Studley Royal, a magnificent water garden created in the 1700s. Mirror-like ponds, edged by footpaths snaking their way around this part of the valley, and lush countryside offered plenty of space for our children to run around while we relaxed and soaked up the atmosphere.
There is car parking outside the visitor centre and at the West Gate entrance. Other attractions include an exhibition inside a mill detailing 800 years of history, play area and restaurant. Check the website for opening dates and times plus information regarding guided tours.
We enjoyed visiting all the aforementioned places but, to be honest, it's hard to beat simply driving around the beautiful countryside and getting out for a good walk. One of our favourite strolls, albeit rather short, was up to Yorkshire's "highest attraction". Coldstones Cut, within delectable Nidderdale. The Cut is an intriguing piece of art on a large scale, created by artist Andrew Sabin. Definitely worth visiting if you're in this neck of the woods.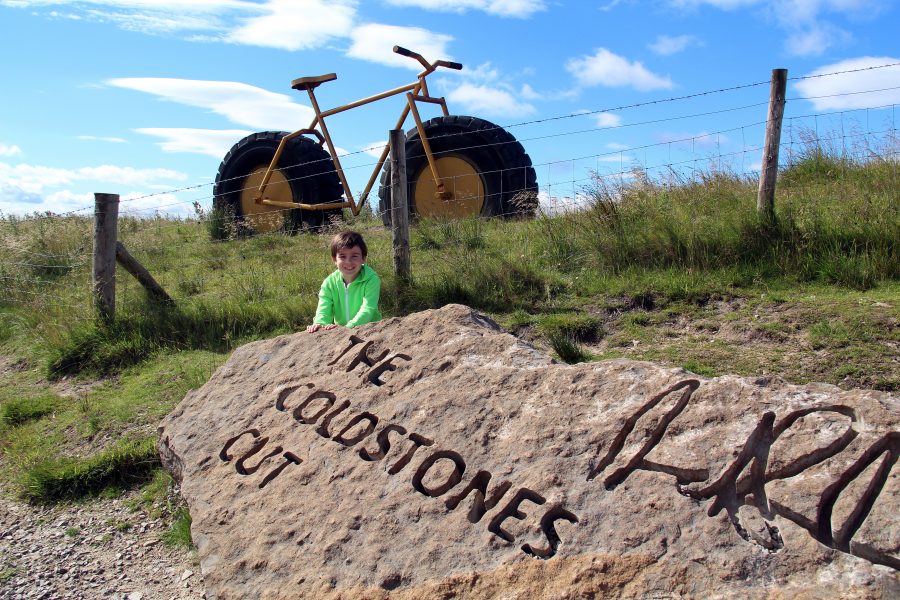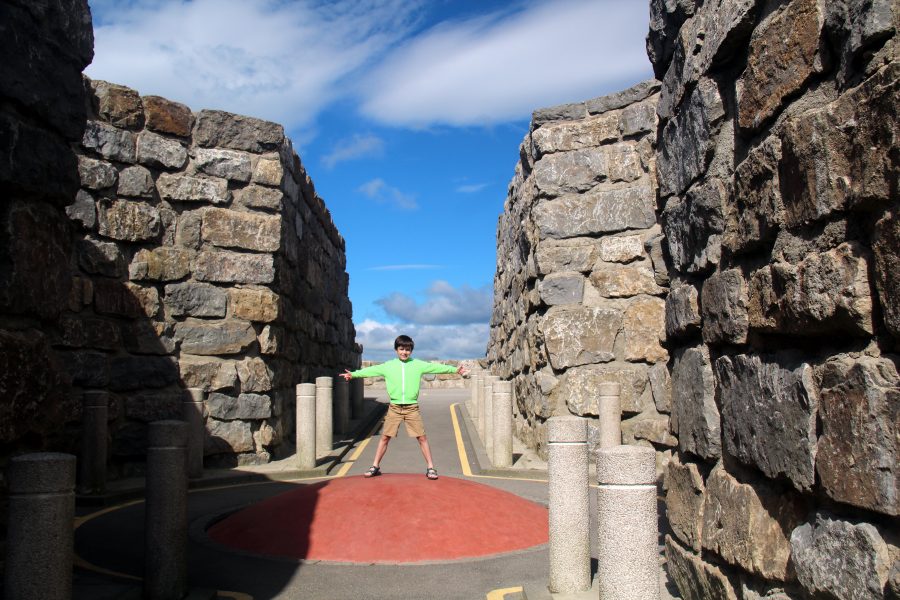 Once again, we enjoyed our short break in Harrogate. The town is rich in character and history and I'd strongly recommend placing it on your holiday wish-list.
More information:
Visit Harrogate
Tel: 01423 537300
The Majestic Hotel
Tel: 01423 700300
www.thehotelcollection.co.uk/majestic
Cȏte Brasserie
Tel: 01423 226155
Newby Hall & Gardens
Tel: 01423 322583
Fountains Abbey & Studley Royal
Tel: 01765 6088888
www.nationaltrust.org.uk/fountainsabbey
Reviewed:  July 2016