If you're ever visiting Bristol, you'll be hard pressed to find a better place to stay than The Grand. Steeped in history, it's played a key role in the city's social life for over 150 years.
Its guest list boasts such famous names as opera star Maria Callas, actresses Sybil Thorndike and Ava Gardner, singers Eddie Cochrane and Cliff Richard and none other than Sir Winston Churchill. In its elegant restaurant, the likes of the Beatles have dined; rock legends The Rolling Stones, meanwhile, were turned away because they weren't properly attired to eat in the restaurant.
Located in the heart of the city centre, this newly-refurbished hotel has 182 bedrooms, including ten suites, and blends Victorian charm with the best in contemporary comforts.
I stayed with my wife and two children, aged eleven and five, and soon discovered why one of the hotel's key selling points is its location. While enjoying a quiet position on Broad Street, it's just a stone's throw from the thick of the action. The Grade II listed Bristol Hippodrome, opened in 1912, stages many top theatre shows and is minutes from the hotel; also within easy walking distance is the city's harbourside. The old docks area has been transformed in recent years and is home to, among others, the Watershed Media Centre (where you'll find cinemas, cafés, bars, restaurants), At-Bristol (a science centre), the Blue Reef Aquarium and a host of museums.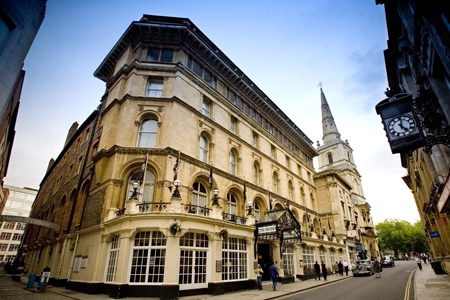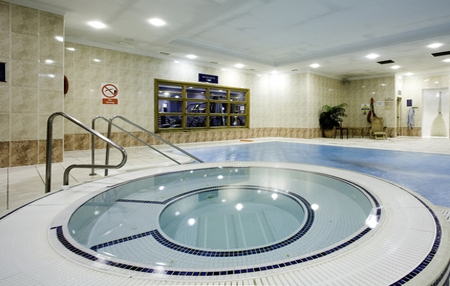 My children enjoyed M Shed, a former dockside transit warehouse, in which an amazing museum is housed telling the history of Bristol. All of this happening on the hotel's doorstep meant there is plenty to enjoy without needing to catch a bus or drive to the attractions; once we'd parked our car in the hotel's car park, we could explore the city's sights and shopping centre on foot.
Although The Grand is a popular venue for business conferences, this isn't a corporate hotel devoid of atmosphere – far from it. Behind the attractive façade are staff who – excuse the cliché – greet you with a smile: and it's a genuine smile, too, coupled with a real desire to help you enjoy your stay to the full.
The subtle décor throughout is complemented by a scattering of photos depicting Bristol through the decades while the bedrooms are not only comfortable but possess everything you need for a good night's rest.
The Otium Health and Leisure Club offers spa and beauty treatments, a fully-equipped gym, Jacuzzi, sauna and decent sized indoor swimming pool which we took advantage of during our visit.
Prices in the hotel's Tyrells Restaurant aren't the cheapest in town, but the service and quality of food are exemplary. The menu offers a mix of contemporary British and international dishes, complemented by an extensive wine list. Dining with children, as we all know, can be a challenge sometimes; being vegetarian – like us – just adds to the fun! But the staff were great. In their quiet, efficient manner they didn't sigh when asked to slightly alter some of the dishes to accommodate our kids' tastes.
Although guests have to pay for overnight parking and wi-fi wasn't free when we stayed (although this has now changed), these were the only grumbles in an otherwise fine hotel which scored highly on all other fronts.
Further information:
The Grand
Broad Street
Bristol BS1 2EL
T: 0871 376 9042