You don't have to be a chocoholic to enjoy a day out at Cadbury World but it certainly helps!
I took my family to this premier attraction for the first time last week and had a wonderful time – and not just because ample supplies of chocolate bars were dished out at regular intervals.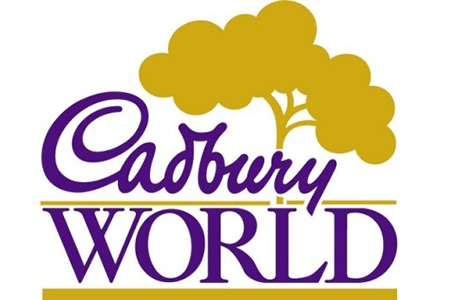 Located on the southern edge of Birmingham, Bournville was once nothing more than a few scattered farmsteads until the Cadbury family moved their expanding business from central Birmingham to the green field site – and the rest is history; and this historical journey from small shop to international brand unfolds as you stroll around the 14 amazing zones where, as Cadbury World state, "Chocolate comes to Life".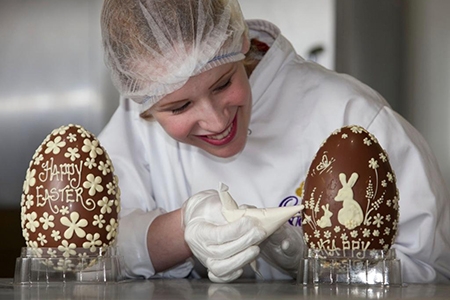 There are exhibits and attractions to interest everyone, young and old, including Aztec Jungle, spotlighting the origins of the cocoa bean; Journey to Europe, where a theatre presentation describes the arrival of chocolate to Europe; Purple Planet, which offers the chance to play in chocolate rain or see a chocolate statue of yourself – and much, much more.
Among our favourites were Chocolate Making, where chocolatiers provided a demonstration of traditional chocolate-making techniques; Advertising Avenue, which brought back memories of popular TV ads and Cadabra, a fun ride full of surprises.
But Cadbury World has more to offer in the form of entertainment throughout the year. We enjoyed watching a magic show, after which my two children headed for the adventure playground.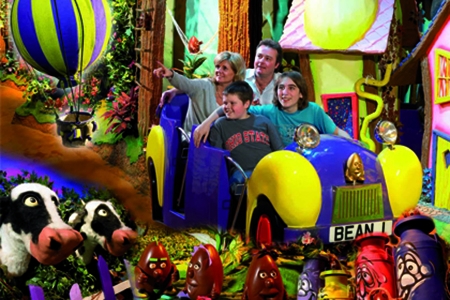 The average visit time to Cadbury World is around three hours, but don't jump in your car until you've explored the local area outside the gates – it's worth it. Wander around Bournville Park, opened in 1907, admire St Francis Church or follow the Cadbury Trail which takes you among some of the factory buildings and grounds.
Further information:
Linden Road
Bournville
Birmingham B30 1JR
Visit www.cadburyworld.co.uk or ring 0844 880 7667.
Where To Stay
Hilton (Birmingham Bromsgrove)
A short drive from Cadbury World and just 25 minutes from Birmingham City Centre, the hotel is an ideal base to explore not just Cadbury World but other sites in the heart of England, including Stratford-upon-Avon. Facilities at the hotel are of a standard one comes to expect of a Hilton, including health club, swimming pool, bar and spacious restaurant. All rooms have high-speed internet access. Family rooms are available. On-site parking available, too, although there is a charge.
Birmingham Road
Bromsgrove B61 0JB.
Visit www.hilton.co.uk or ring 0121 447 7888.