Hove Museum & Art Gallery is promoted as "one of the most family-friendly and accessible museums in the southeast". Well, it's certainly true that it's not just adults who'll delight in wandering around.
I visited with my wife and two children. We were staying in Brighton so enjoyed a morning stroll along the promenade until we reached Hove; cutting up through some bustling shopping streets, we soon arrived at the museum, which is free to enter and situated on one of the main roads through Hove.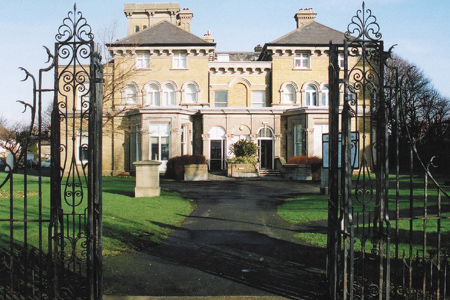 Located within an impressive Victorian villa, there are permanent displays plus temporary exhibitions. When we visited, my nine-year-old son was excited to learn there was a Star Wars toy display. It's a small museum but packed with interesting exhibitions and a café, although we found prices for cake and drinks a little high, especially when buying for a family. Still, we weren't in need of refreshments at that moment so focused on seeing the various displays.
Children and adults alike will enjoy the vintage toys in the Wizard's Attic while thanks to two interactive galleries you can learn about the journey from early moving images to pioneering film-making – and the importance Hove played in the medium's development.
Historians and anyone interested in how communities develop should head to the local history gallery which spotlights the region's growth from prehistoric times to present day. Other attractions include the contemporary craft collection, regarded by some as the most important of its kind in the southeast, excepting London.
There are other interesting aspects to this museum and all areas are accessible for wheelchair users and people with restricted mobility.
Hove Museum & Art Gallery is certainly worth a visit so pop along when you're next in this corner of the UK – but don't go on a Wednesday, the only day it closes.
Contact:
19 New Church Road
Hove
East Sussex BN3 4AB
www.brightonmuseums.org.uk; 03000 290900
www.visitbrighton.com; 01273 290337
Reviewed February 2016