When the opportunity arose to visit Leicestershire with my family, my first question was, "What does the county offer that will interest my kids, aged 13 and seven?" Well, the answer to that one is simple: "plenty".
In fact, Leicestershire Promotions, the main tourism organisation for not only the city of Leicester but the entire county, has developed fabulous themed short-break programmes that will keep everyone entertained – and that applies to adults and children alike.
Basically, you can choose between three Stay Play Explore short breaks, all including a night's accommodation. The Family Fun break allows family entry to three out of five fun-packed attractions, such as the world primate centre Twycross Zoo, while the Family Adventure break affords you the chance to select three out of five all-action activities, including cycling, ten-pin bowling and fencing. Finally, the Theme Parks' break is just that, a ticket allowing access to three theme parks.
It's advisable to check prices on the website (see below) but, basically, when launched in 2014, you could expect to save a whopping 46% on standard admission and room rates – you won't beat that!
We opted for the Stay Play Explore Family Fun break and thoroughly enjoyed ourselves. The only trouble was choosing which three of the five attractions to visit within the time available. It didn't quite come down to picking names out of a hat but it was pretty close!
We chose Twycross Zoo, Twinlakes Park and the National Space Centre.
Twycross Zoo is home to over 650 animals from around 50 different species. It's the only place in the UK which has all four types of great ape (gorilla, chimp, orang-utan and bonobo). And that's not all: it's also home to 18 endangered and ten critically endangered species.
The zoo's layout has been carefully considered and is divided into sections, including Elephant Creek, Kingdom of the Apes, Explorer Zone and Wet and Wild.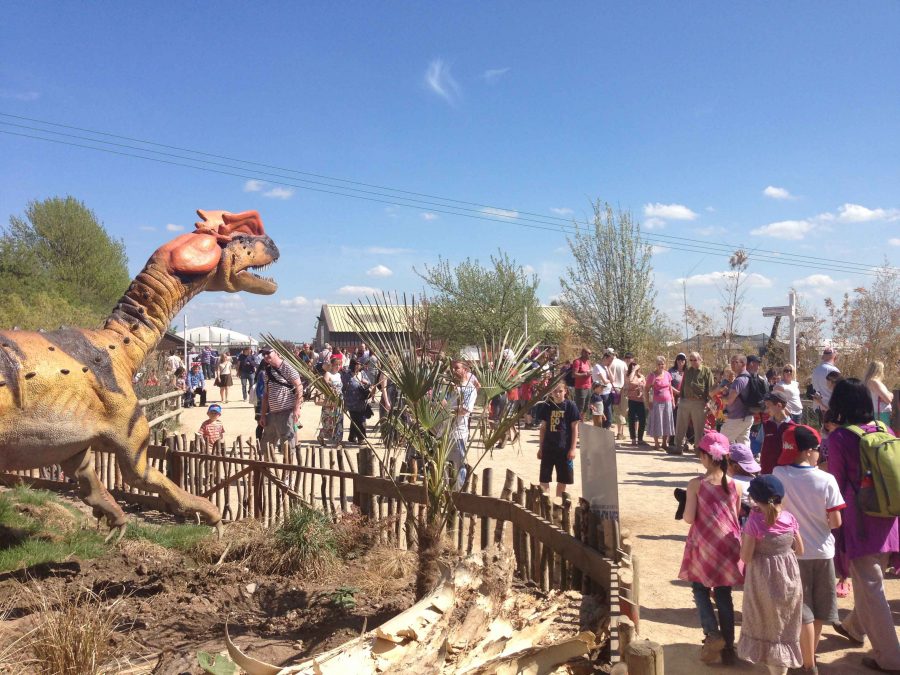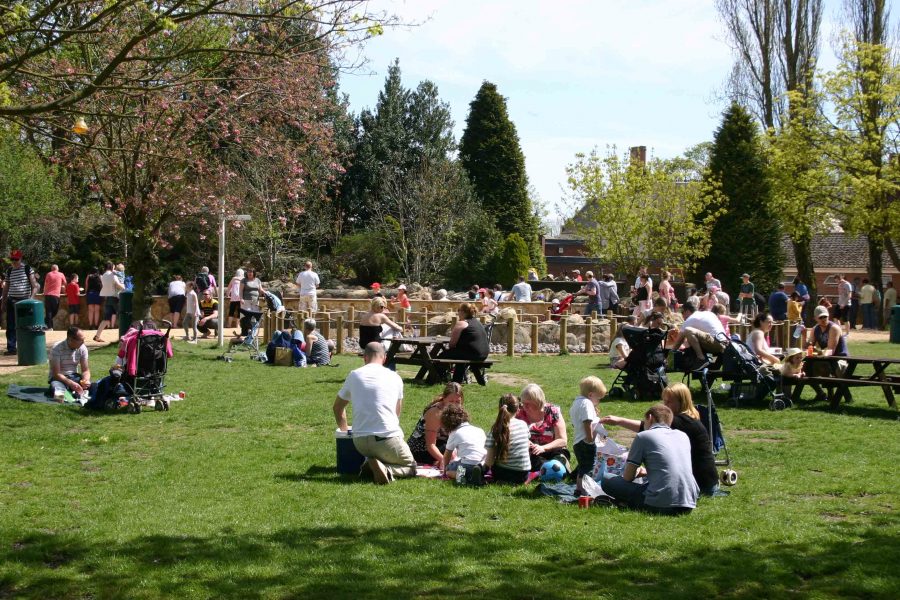 Something I liked were the boards dotted around the zoo, providing interesting snippets of information. I was amazed to learn that a baby elephant is 18 stone at two days old. By the time they're a year old, the weight has rocketed to around 41 stone. And did you know that the huge Aldabra giant tortoise can live up to 200 years?
The environment throughout the zoo is very natural; at times, it was like we were walking through a real jungle. Overall, it's a very impressive zoo with plenty of parking close by and places to eat inside the grounds. Open every day – except Christmas Day – the zoo has been offering family fun for over 50 years. As well as the animals on display, other family-friendly facilities include a new soft play area, kids' zone with outdoor play, train rides and a pets' corner.
Next on our agenda was Twin Lakes, an all-action theme park. We'd already visited one of its sister parks, Wheel Gate, so we were hoping for the same level of fun – and that's what we got.
Free parking got us in an extra good mood; it surprises me the number of attractions which continue to charge extortionate fees for parking – that's not the case at Twin Lakes.
We were impressed with the grounds, which offered lots of picnic areas as well as the practical necessities, such as toilets.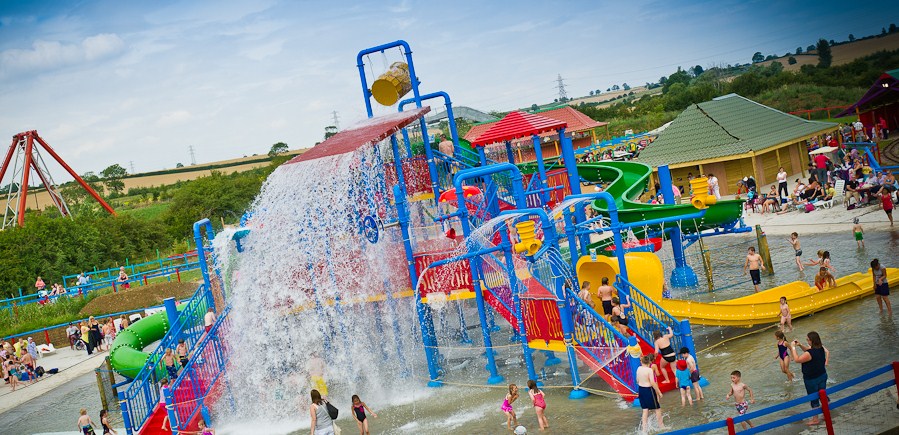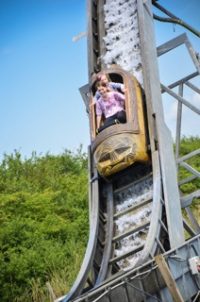 We visited in August and were pleasantly surprised to find we didn't have to endure lengthy queues to access a ride. And talking of rides, there was plenty of choice for everyone as you strolled through the various zones, including Excalibur Adventure Zone, Canada Quay's Zone and Labyrinth Venture Zone.
Making sure you've ticked off all the various areas can sometimes be a challenge when there is so much to try out during your visit; I must admit, a little more signage around the site would be welcome.
Among the many highlights was negotiating the endless pathways inside the maize maze, the Dragon Log Flume and getting wet in the Susanoo Splash Zone.
Make sure you allow enough time for the National Space Centre. Although I was looking forward to visiting all the attractions, this was top of my list.
Car parking outside the Centre – which is two miles north of Leicester City Centre, just off the A6 – costs £2 all day. Open seven days a week in peak times, it closes on Mondays during off peak periods.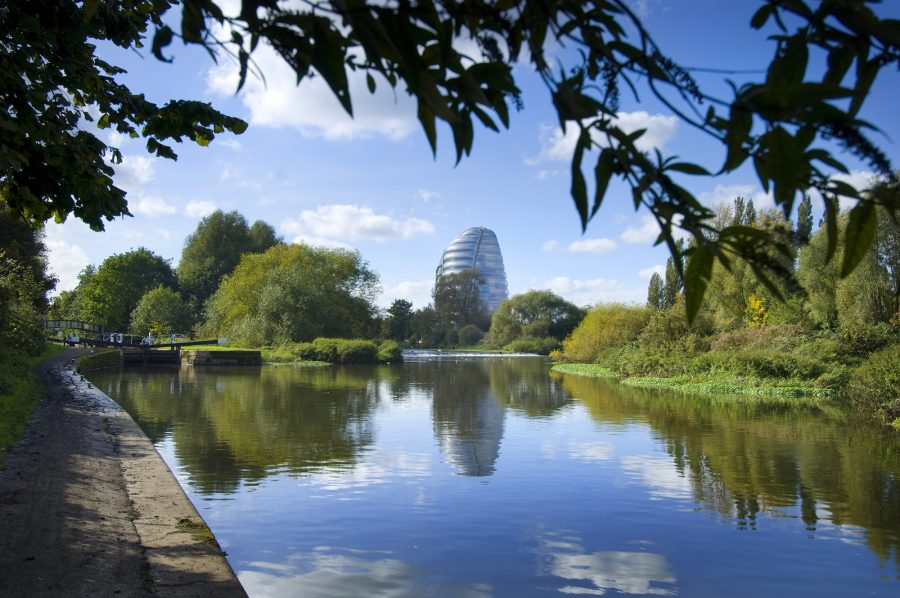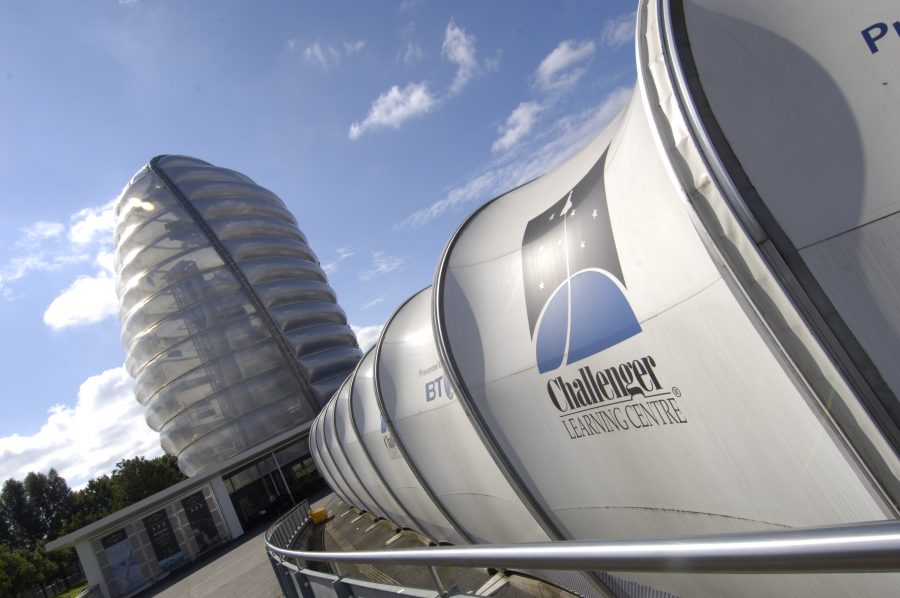 As its promotional material boasts, the Centre offers an "out of this world experience for the whole family". With six interactive galleries, the UK's largest planetarium, unique 3D simulator experience and the iconic 42-metre high Rocket Tower, you really come away with a head full of facts and interesting information. It's easy to see why it's already welcomed over 2.5 million visitors through its doors.
As you'd expect, there is a café and shop and various activities are laid on for kids during school holidays.
For us, the highlight was the Sir Patrick Moore Planetarium. The award-winning 360-degree immersive show was fascinating; it really felt like you were travelling through space.
During our stay, we were based at The Hinckley Island Hotel, just outside Hinckley. We happened to visit during an extremely hot week in August and found a lack of air conditioning in our room made sleeping a little uncomfortable, even with a couple of fans borrowed from the hotel. It seems that even executive rooms don't have air con, just the more expensive rooms on the top floor.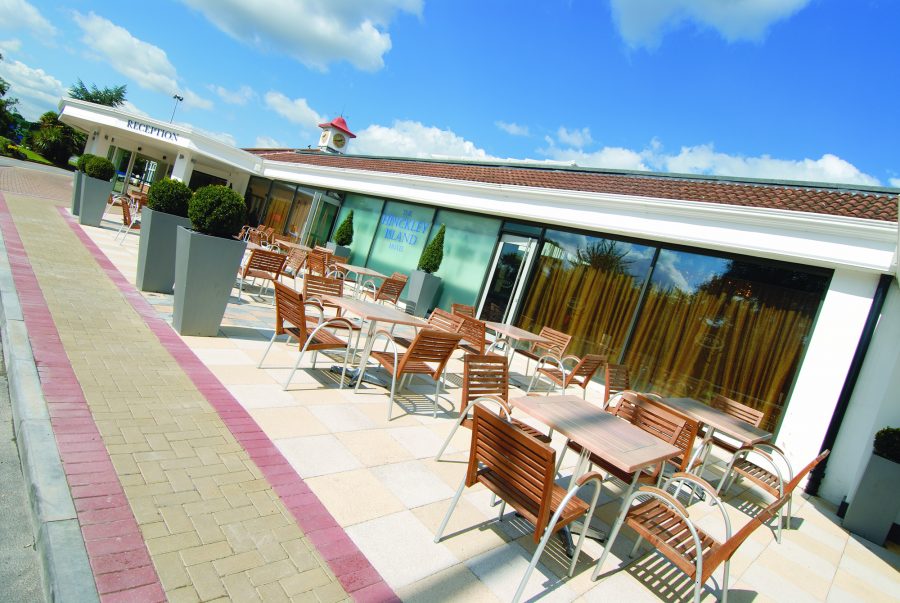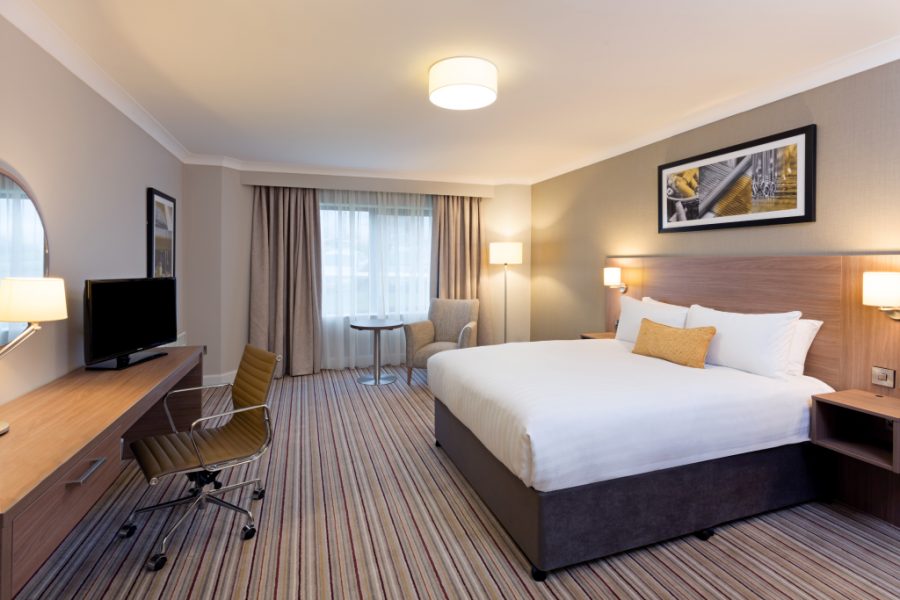 Other than that, we enjoyed our stay in the hotel and found the food very appetising.
One of the main advantages of basing yourself at the Hinckley Island Hotel is its location; it seemed close to the three attractions we decided to visit.
I'd highly recommend a Stay Play Explore short break and we'll certainly look forward to trying out one of the other programmes. But whatever you do, make sure you admire the lovely countryside Leicestershire has to offer. I was pleasantly surprised at the greenery and open countryside we passed through en route to our chosen attractions.
More information:
www.goleicestershire.com/short-breaks, t: 0844 888 5181
http://www.twycrosszoo.org/, t: 0844 474 1777
http://www.twinlakespark.co.uk/, t: 01664 560 070
http://www.spacecentre.co.uk/, t: 0845 605 2001
http://www.thehotelcollection.co.uk/, t: 01455 631122