If you get the chance, spend a weekend in Blackpool – you won't be disappointed. In fact, I'd modify that statement by saying that you must make time to visit this north-western holiday resort.
 I visited with my wife and two children, aged eleven and five. Based in Somerset, it was our first time and, boy, didn't we have fun. On arriving, we were soon out on the famous promenade, which is divided into three sections: North Shore, Central and South Shore. The sea front stretches for miles and under clear blue skies, we did our fair share of walking, playing on the beach, eating ice creams and sipping coffee.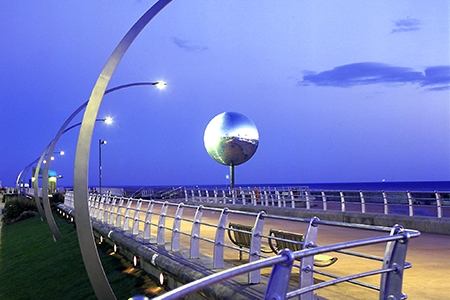 When it came to choosing a hotel – and there are thousands – we opted for the modern, four-star Big Blue Hotel. Built in 2009, it's perfectly situated at the south end of Ocean Boulevard in the South Beach area. With 157 spacious rooms equipped with all the mod cons you'll ever need, it's the ideal choice if exploring the town's many attractions, especially the Pleasure Beach, which is next door – literally. Our spacious, contemporary-designed family room actually overlooked the amusement park; it was amazing sitting by the window and watching the screaming holidaymakers as they were whisked around on one of the many rollercoasters.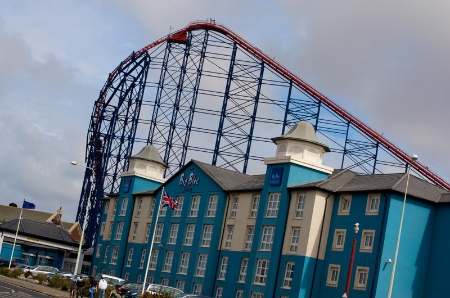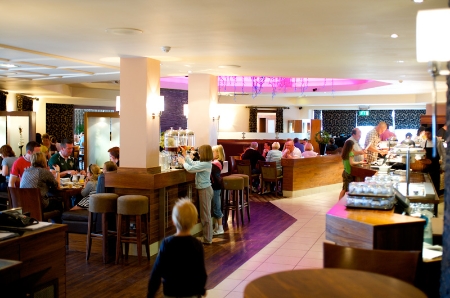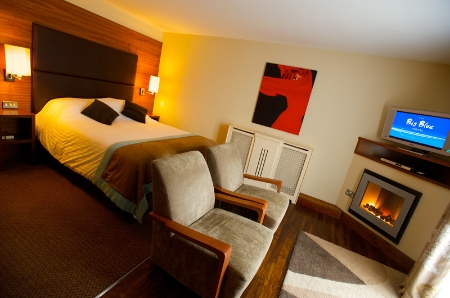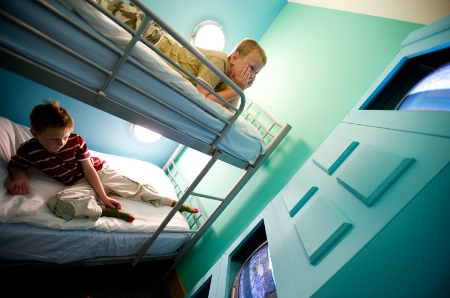 With on-site parking and friendly, welcoming staff, the Big Blue Hotel scored highly, in my opinion, and the food in the restaurant for dinner and breakfast was spot-on in terms of quantity and quality. It's location, right next to the Pleasure Beach, was a bonus, too; in fact, you also save money staying here because the passes required to enter the amusement park, costing £6 per person, are complimentary for hotel guests; you can also save time by buying your wristbands, which allow free entry onto certain rides, at the hotel reception (£20 for adults and children).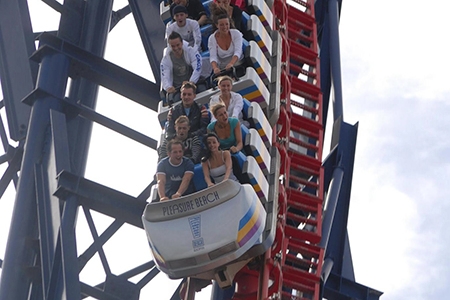 One of the things I liked about the Pleasure Beach is that its 125 rides and attractions catered for children and adults of all ages; also, it wasn't just ultra-modern rides on offer but a selection of good old-fashioned fairground examples, too, which suited me down to the ground. Meanwhile, Peter, our five-year-old, loved the 12 rides in Nickelodeon Land, while our brave 11-year-old daughter tested out most of the rollercoasters.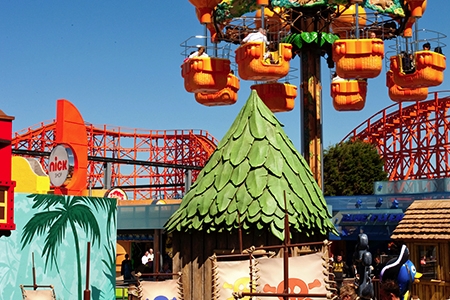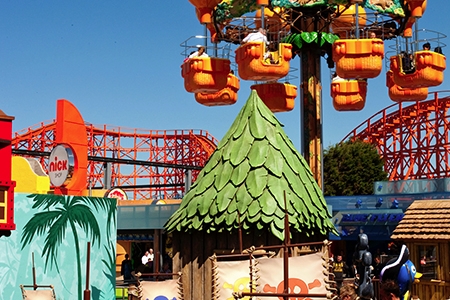 Unlike other popular amusement parks in the UK, Blackpool's Pleasure Beach is just the right size and doesn't feel like a mad house with everyone rushing around; the length of queues was highly acceptable, too.
On our first evening, we were entertained by highly proficient skaters at the Pleasure Beach Arena. The Hot Ice Show has won many plaudits and awards, including Las Vegas's Big E Award, and my wife and children were looking forward to watching. I'll be honest and admit I wasn't as excited but ended up thoroughly enjoying myself. I've seen skating shows before which certainly haven't lived up to expectations, but this performance was slick, professional and highly entertaining. Then again, it's hardly surprising because the show boasts 28 of the world's best skaters donning over 100 glitzy costumes while performing to a myriad of tunes with special effects providing the icing on the cake.
You'll never be short of things to do or see in Blackpool, a resort which can be enjoyed by the whole family. But before leaving the town, which celebrated 100 years of its world-famous illuminations in 2012, make sure you head for the equally famous Blackpool Tower. Reaching over 500 feet into the Lancashire air, the tower offers seven levels of fun, including an impressive viewing deck and an exhilarating 4D cinema experience which contains a host of multi-sensory special effects.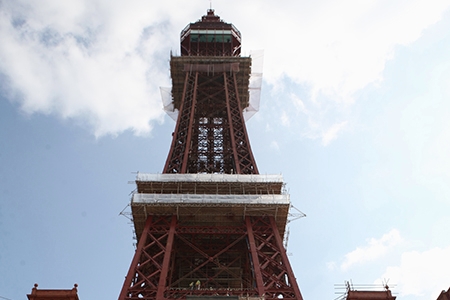 Then there is a circus, dungeon and other attractions just a stone's throw from the tower, including Sea Life and Madame Tussaud's, where you can stand alongside royalty, football's finest and, among others, Kylie. We'd never visited a Madame Tussaud's before and the likeness of the models was unbelievable.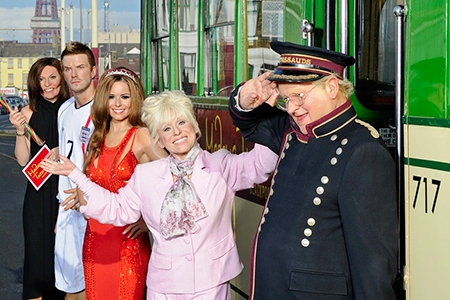 All to soon it was time to head south for home. Although we'd had a great time and enjoyed sampling some of what Blackpool has to offer, there was so much left to see. Still, that is fine because it means we have a reason to return – and I hope it's not too long before we're back.
Where to Stay
Big Blue Hotel
(0845 367 3333; www.bigbluehotel.com)
What to See
Hot Ice
(0871 2229090; www.hoticeshow.com)
Where to Go
The Pleasure Beach  (0871 222 1234; www.blackpoolpleasurebeach.com)
The Blackpool Tower (0871 222 9929; www.theblackpooltower.com)
Sea Life (0871 423 2110; www.sealife.co.uk)
Madame Tussaud's (0871 282 9200; www.madametussauds.com/Blackpool)
More Information
Visit www.visitlancashire.com