Although Madeira, save Funchal during the rush-hour, is an oasis of calm and tranquillity, there is a little spot on the southern coastline which is, believe it or not, even more peaceful and relaxing – and that's Faja dos Padres.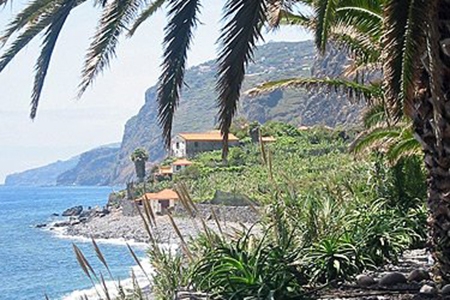 It's no wonder that this place is so tranquil because it can only be reached by boat or a scenic elevator which brings visitors down the 250-metre high cliff face. The lift is a fine example of engineering and took two years to build. Note: I visited again in 2016 and a new cable car has been installed to ferry visitors up and down the cliff face.
Faja dos Padres, which has been owned by a Madeiran family since the 1920s, consists of nothing more than a private beach, sun deck, outdoor restaurant, sprinkling of self-catering properties and, of course, plenty of sea. But it's this simplicity which makes it so special and a magnet for those whoreally want to get away from it all; after all, covering just a small area between the sea and the huge rock face means it will never be too busy.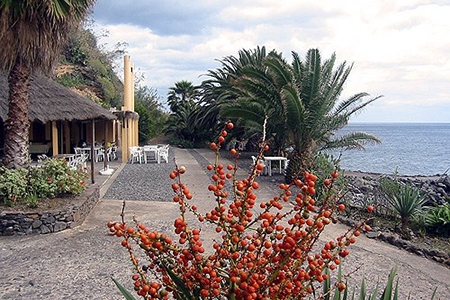 This mini-resort got its name from the religious order which once owned it: the Company of Jesus. The priests left behind vines which help make Madeiran malmsey wine and are cultivated today. In fact, much fruit and veg is grown here, including mango, avocado, banana, papaya, fig and passion fruit. I had the pleasure of sampling some of the produce during my all-too-short visit to the Madeiran paradise and I realised I'd forgotten just how good fresh fruit can taste.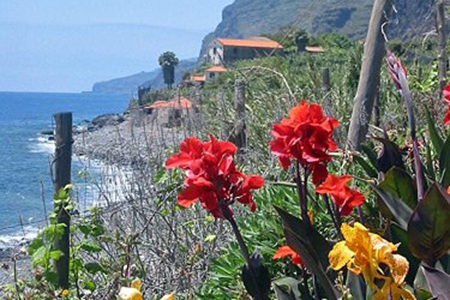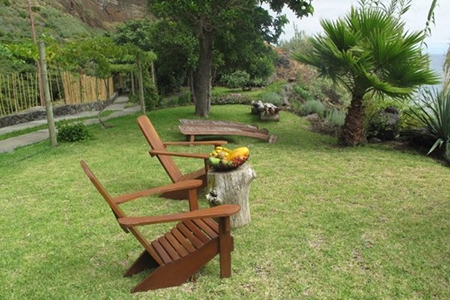 If a day visit isn't enough – and that will be understandable – then you can book one of the nine self-catering units available. Former outbuildings have been tastefully renovated and turned into comfortable holiday homes; the thick walls help the cottages stay cool while many of the original features have been retained. Each have sea views to die for and a private external seating area where you can enjoy the sun or look up at the twinkling stars on a clear night.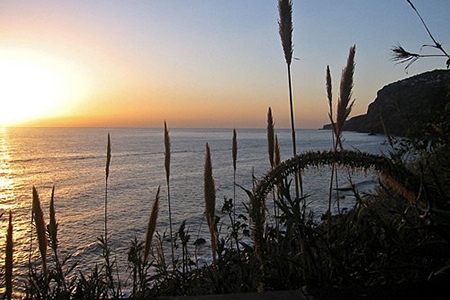 Faja dos Padres really does offer holidaymakers something completely different. It's an ideal spot to enjoy an entire week or perhaps a few days after spending time in one of the island's many hotels. You certainly won't be disappointed.
Further information:
9300-261 Quinta Grande
Madeira
Tel: 00351 291 944538