Harrogate is home to the happiest people in Britain, according to a recent study by online estate agency Rightmove. Being regarded as the happiest place to live is, of course, a real feather in this spa town's cap and, I'm pleased to say, rubs off on its visitors – well, that's if my family's recent visit is anything to go by.
Sadly, we only spent a couple of days in the Yorkshire town which, also, was declared the third most romantic destination in the world, apparently pipping to the post such iconic cities as Paris and Vienna! Now, if that doesn't build up a strong enough image of what to expect if visiting, then nothing will.
There is a sedateness coursing through the streets of Harrogate, an alluring town with a long history in the world of tourism. Visitors started arriving in the mid-16th century when mineral wells were discovered and have been flocking here ever since. Throughout the centuries the town has retained its elegance and remains one of the true gems in this part of the country.
We were impressed by its cleanliness, the well-maintained flowerbeds/gardens and politeness of locals. Several times we stopped to ask directions and people seemed only too pleased to offer their assistance – quite rightly, proud of their town.
There is something for everyone here: if you like culture and entertainment, the theatre, bars, Mercer Art Gallery, Edwardian Royal Hall or Harrogate's International Centre should be on your itinerary; and if you like flowers or just enjoying the tranquillity while strolling through public gardens, then head for Valley Gardens. We spent a lot of time just looking and resting in this 18th oasis of colour, admiring the displays and Art Deco pavilion, before enjoying more horticultural bliss at the 58-acre RHS Garden Harlow Carr, one of just a handful of gardens run by the society.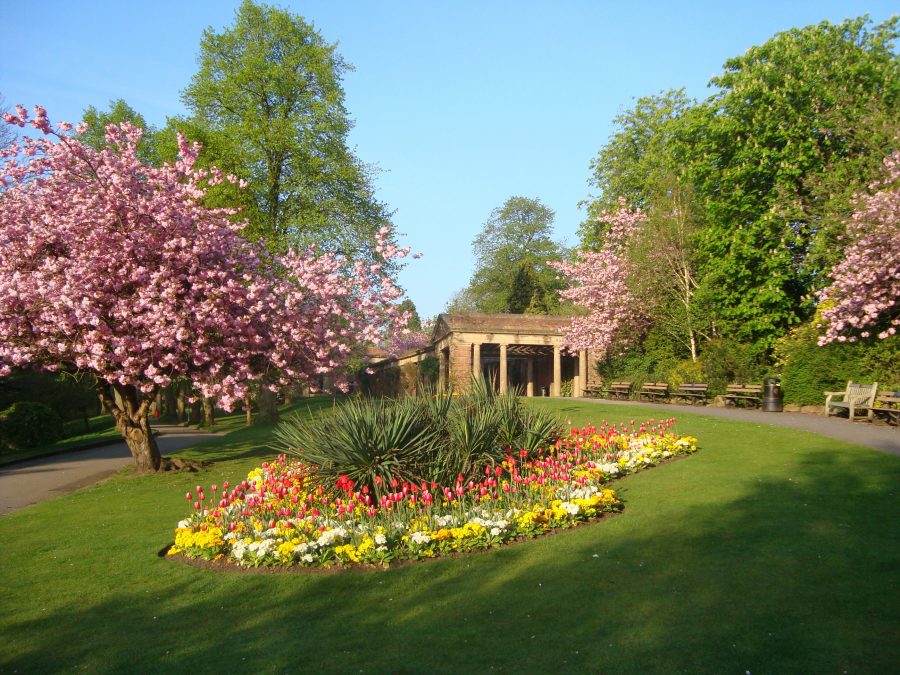 If retail therapy is what you're after, Harrogate offers a mix of traditional high street names and independent traders. The cobbled Montpellier district is packed with cafés, independent shops, galleries and antique dealers.
Harrogate is easy to navigate and a delightful place to stroll around while soaking up the atmosphere. While my wife finished off some shopping, I nipped across to the Royal Pump Room Museum to discover more about the town's watery past. Time prevented me booking in to the Turkish Baths, though, so perhaps that's something for next time!
The town offers visitors plenty of accommodation options, but staying at the Cedar Court Hotel, the city's oldest hotel, takes some beating. This Grade II listed Best Western Plus hotel dates from the mid-17th century and overlooks the famous 200-acre Stray parkland, which wraps around Harrogate's "Old Town" and was once home to the town's racecourse.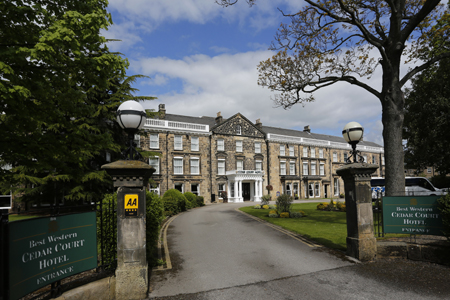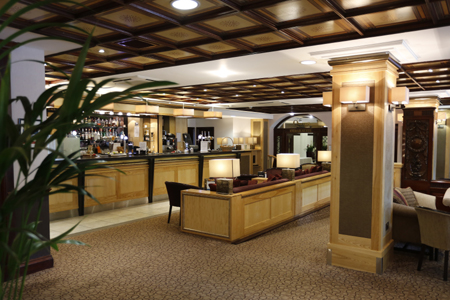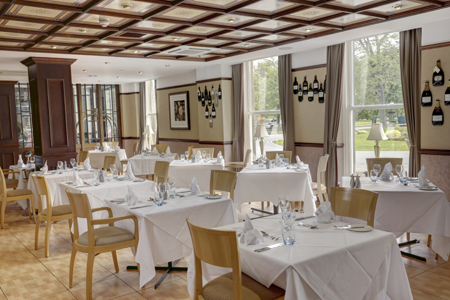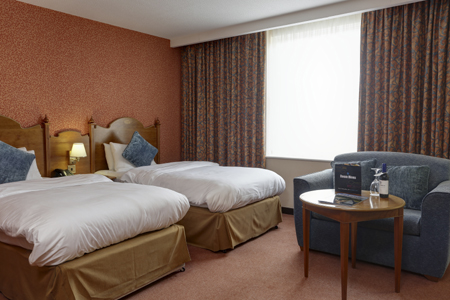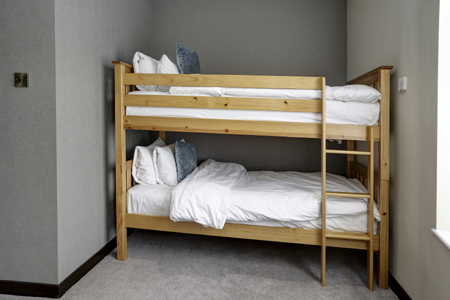 This family-owned, Wakefield-based hotel company is the largest independent chain in Yorkshire and you can see why their hotels are popular. Parking is available front and back and its central location means within ten minutes you're in the heart of Harrogate.
We stayed in Room 331 overlooking The Stray. We had inter-connecting rooms, both with TV and everything else needed for a relaxing and comfortable stay, including tea/coffee-making facilities, use of dressing gowns, slippers and a nice supply of toiletries. Our two children loved the bunk beds in their room while my wife and I enjoyed a good night's sleep in our comfy double bed. It's worth noting that children under 12 sharing their parents' room can stay at no extra cost and will only be charged for food and drinks. Their breakfast is also free when accompanied by paying adults. Talking of breakfast, we enjoyed our tasty start to the day and even sampled dinner at The Brasserie (open daily between 6.30-9.30pm). In the restaurant and throughout the hotel we found staff to be attentive and genuinely pleased to help you enjoy your staff.
Staff were equally courteous and diligent at Pierre Le Bistrot at 15 Cheltenham Parade. As the company's leaflet states, "Bistrot Pierre captures French culture and the love of food". Close to the popular Montpellier shopping district and the theatre means it's a busy restaurant so booking is advisable. The wine list is just as impressive as the food menu, although I must admit we did harbour a few concerns initially. Being veggies, we wondered if we'd find enough dishes on the menu to satisfy our needs but, thankfully, we all found something suitable – and what tasty dishes. What we also found reassuring is that the waiting staff and chefs were more than happy to accommodate the odd alteration to dishes in order to suit our tastes – always very useful, especially when dining with kids (incidentally, a children's menu is available).
Harrogate is blessed with numerous coffee shops, traditional tearooms and restaurants (apparently, there are approx. 130 eateries in the town) catering for most tastes. It would be easy to spend your entire time in the town but I always like to step beyond a destination's boundaries and explore the surrounding area. Of course, the wonderful Yorkshire Dales are right on Harrogate's doorstep and this rolling landscape is a must. But there are some pretty little towns and villages which should make their way into your programme, such as our favourite, the historic market town of Knaresborough.
Built within the gorge of the River Nidd, this small spa town hosts a string of twisting cobbled streets, stone staircases snaking their way up and down the hilly terrain, an iconic viaduct, medieval castle ruins and the river itself. What it lacks in size is made up for in history, including a 12th century hermit's cave and 19th century riverbank dwellings.
Among the many other places of interest in the area we'd recommend is the National Trust's Brimham Rocks, just a few miles from Harrogate. Over the centuries, the wind, ice and snow have sculptured this vast collection of rocks into an intriguing array of shapes and sizes. We followed the labyrinth of paths winding their way between the rocks and admired the commanding view across heather moorland. On a clear day, the views are stunning towards Nidderdale and the Vale of York.
The rocks are fascinating and appealed to our children, aged 14 and eight. We all kept our eyes peeled looking out for the rocks christened the Dancing Bear, the Eagle and Gorilla before balancing on the Rocking Stones and crawling through the Smartie Tube. The site is free to enter but a parking charge applies.
On our way home to Somerset, we stopped at Stockeld Park, near Wetherby, around ten miles from Harrogate. It's a compact adventure park for children (well, adults, too!) and ideal for a few hours' fun. Highlights for my kids included the roller skating (in winter it's turned into an ice rink), go-carts, large maze and indoor play area.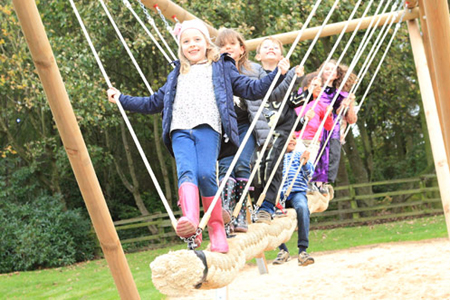 There is plenty to do on a short break to Harrogate and its surrounding area – in fact, there is too much to choose from so perhaps another trip is in order; that would certainly be a popular decision with the rest of my family. But what our trip revealed is that there's more to this corner of Yorkshire than the Dales, which is where we've visited on previous journeys here. Our eyes are now fully open to everything this area has to offer and it's impressive.
More information:
www.visitharrogate.co.uk, tel: 01423 537300
www.cedarcourthotels.co.uk, tel: 01423 858585
www.stockeldpark.co.uk, tel: 01937 586333
Reviewed:  July 2015