Travelling to the Azores on a press trip, I decided to sample Gatwick's official airport parking. I chose valet parking and couldn't have asked for a more professional or efficient service.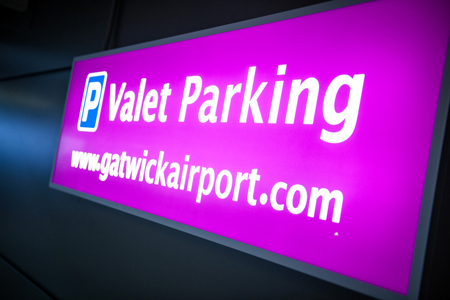 The booking procedure was straightforward and subsequent paperwork detailed the arrival/departure instructions clearly.
One advantage this valet service has over Meet & Greet is that you don't have to stop 15 minutes before arriving at the airport to inform staff you're close by; that is always awkward, especially if travelling alone and on motorways with few service stations.
At the airport (South Terminal), the official valet parking is located on Level 2 of the Red Car Park within the short-stay multi-storey. Keep your wits about you as you turn and approach the entrance of the multi-storey, I nearly ended up in the wrong part of the car park.
A member of staff was waiting for me as I pulled into a space. I gave him my key and headed across the walkway to Departures, just a stone's throw away.
It's worth adding Premium Security to your booking, especially at £5 per person. Being able to zip through security, beating queues, eliminates some of the hassle and stress associated with airports; you can even add Car Care to your booking and return to a sparkling clean vehicle.
On returning to Gatwick, I walked back to Level 2 in the car park and my vehicle was waiting for me. In fact, I nearly reached for my sunglasses because the car was certainly dazzling!
The official valet parking at Gatwick is straightforward, efficient and highly recommended.
More information:
www.gatwickparking.com, t: 0844 811 8311