You can't beat Meet & Greet or valet parking. However, whenever I travel alone to an airport there is always an issue I encounter time and time again.
Most companies ask you to phone 20-30 minutes before your arrival; this is understandable because they need sufficient time to arrange for a driver to be waiting for you.
The trouble is, I'm usually on the motorway at that point and unable to stop. So, finding a company which offers excellent service but without the need to pick up the phone is ideal: that's what I got with Heathrow's official parking service.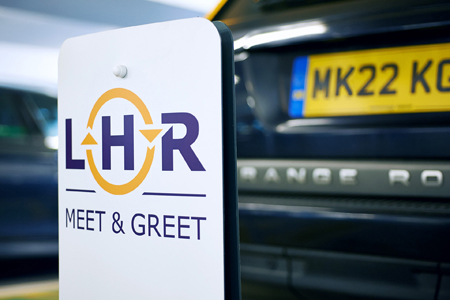 On a recent press trip, I flew to Copenhagen from Heathrow's Terminal 3. No phone call was required; I just followed the clear directions printed on my confirmation email, leading me to Short Stay Car Park 3. I proceeded to the clearly signed "Meet & Greet" area on Level 1, parked my car and then walked just a few metres to the reception desk. I handed over my keys while a member of staff checked my car. Within a minute or so, I was on my way, walking across the covered walkway leading to the terminal – everything went without a hitch.
Official Heathrow Parking operate an efficient, reasonably-priced and, above all, simple service. In my experience, getting to and from your chosen destination can be pure hassle so it's great discovering a stress-free parking service which I'd highly recommend.
More information:
www.heathrow.com/parking,  t: 0344 335 1000