If you're visiting Bristol and fancy a sumptuous lunch, dinner, snack or just a drink while enjoying equally fine views, pop along to the Bordeaux Quay. Situated in the city's fashionable Waterfront zone, it boasts first-class views of the harbourside so try and grab a table by the tall windows.
The white-walled building is a former warehouse which has been tastefully transformed into a stylish, contemporary restaurant-cum-brasserie-cum bar. But that's not all: there's also a deli, bakery and cookery school.
However, although there is much going on at Bordeaux Quay, it's not to the detriment of any particular aspects of the business – attention to detail is, on the whole, spot-on. Yes, we had one dish which needed returning but that was purely because an ingredient (garlic) was included despite the waiter asking the chef not to; this was partly our fault, though, for messing around with the ingredients. Mind you, being veggies and having two kids who can, at times, be fussy about their food, inevitably we have to ask occasionally for ingredients to be omitted in particular meals. But despite the mix-up, it was pleasing to find it wasn't too much trouble to adjust the dishes accordingly.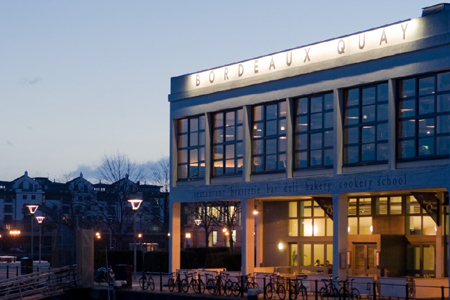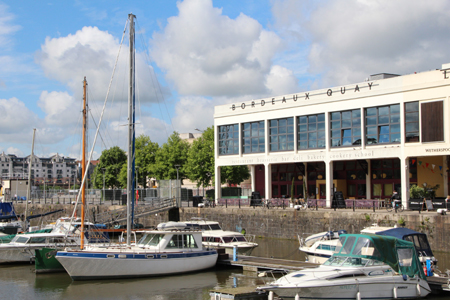 We eat downstairs in the brasserie (the main restaurant is upstairs), a light-filled area and, overall, enjoyed the scrummy food served by friendly staff. The atmosphere is relaxed, the layout spacious and the prime location all added to what was a pleasurable dining experience in the heart of Bristol. Visit in the summer and you can enjoy al-fresco dining, just outside the brasserie, at the water's edge; if it becomes a bit chilly as night closes in, blankets are available.
I enjoyed spiced parsnip soup with yogurt served with Bordeaux Quay's homemade bread followed by orecchiette with winter greens, chilli and pangritata. It was a tasty meal in a restaurant which, in 2011, became the first Bristol restaurant to receive the highest national award for its all-round sustainability. This award, held by 18 other eateries around the UK, recognises them as a Three-Star Sustainability Champion and was presented by the Sustainable Restaurant Association.
On weekdays, the brasserie opens at 8am (an hour later at weekends) with a breakfast menu, which runs until 11.30am when the lunch menu takes over. The kitchen remains open until 10.30pm with the majority of food locally-sourced.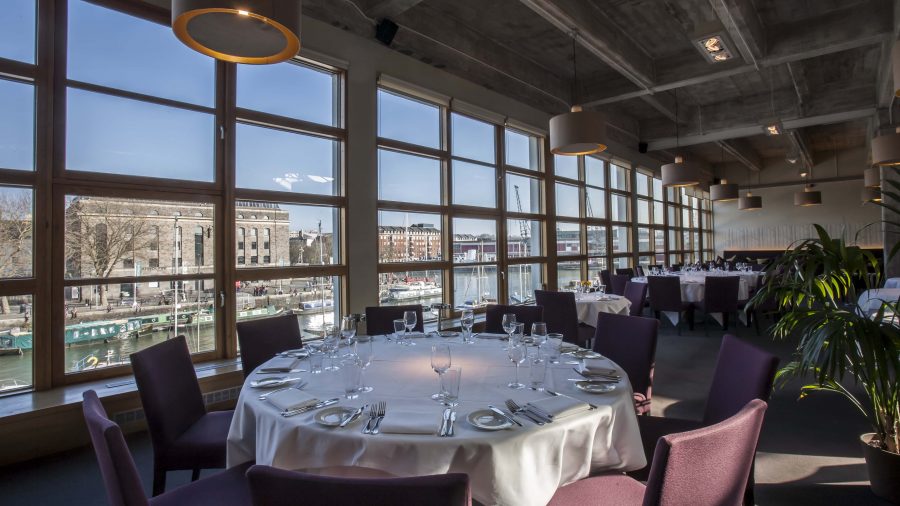 Elegant Bordeaux Quay has much going for it: an unbeatable location, friendly and efficient staff, enjoyable food and an unrushed atmosphere. It's a place I'd recommend, whether you want lunch, dinner or just a drink.
Contact:
Bordeaux Quay
V-Shed
Canons Way
Bristol BS1 5UH
T: 0117 943 1200
Reviewed: January 2016