Anyone who, like me, is a regular visitor to the Lake District knows that the pretty village of Grasmere is a real honeypot visited by people from around the world. Part of the draw is, of course, its beauty – oh, and then there's the William Wordsworth connection! The great poet lived here for much of his life.
Finding a place to stay in the village without paying premium prices is pretty tricky. But one place I'd recommend is the local youth hostel which sits just a stone's throw from the main street, hidden by greenery. When the trees are in full leaf, you can just catch glimpses of the 19th century property peeking through.
We stayed for one night in August and, luckily, found a parking space in the hostel's car park; it's not the biggest car park in the world – but, then again, it's what we were expecting. If you can't find a space, there are car parks in the village and street parking in places during the evening.
The hostel at Grasmere is classed as medium-sized, offering 80 beds. Bedrooms range from cosy two-bedded rooms to spacious eight-bedded dormitories, all with storage space, individual bed lights and washing facilities.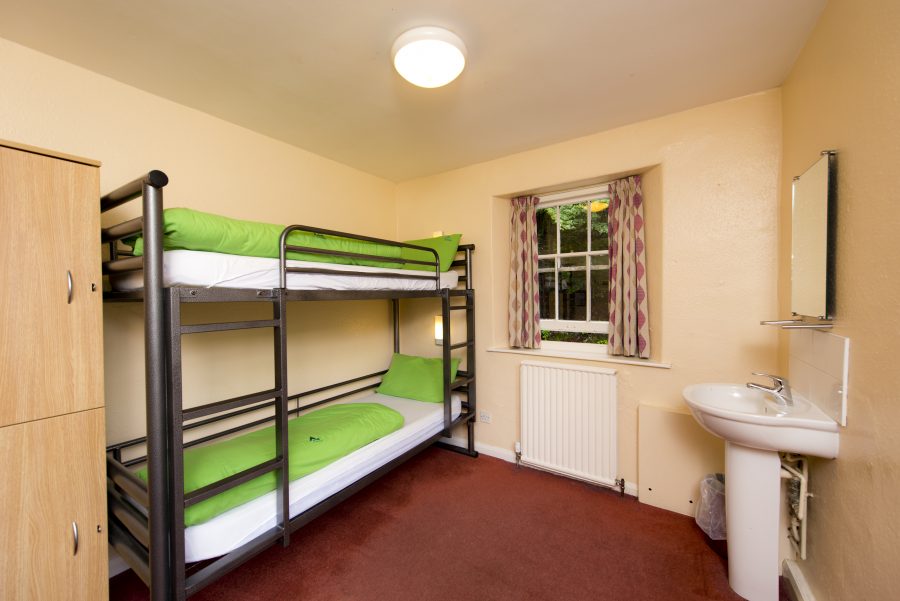 I'm always interested in establishing the history of the hostels I stay in. This one was originally a private house before being used to accommodate evacuees during the Second World War. After the cessation of hostilities, it was turned into a hotel until 1958 when it was bought by the YHA. Alongside the main building is Howe Lodge – where we stayed – which was originally a barn and storehouse.
In front of the hostel are attractive lawns. When the weather is clement, you can relax at the handful of tables. Keep you eyes peeled for badgers, red squirrels and even roe deer – all have been spotted in the grounds.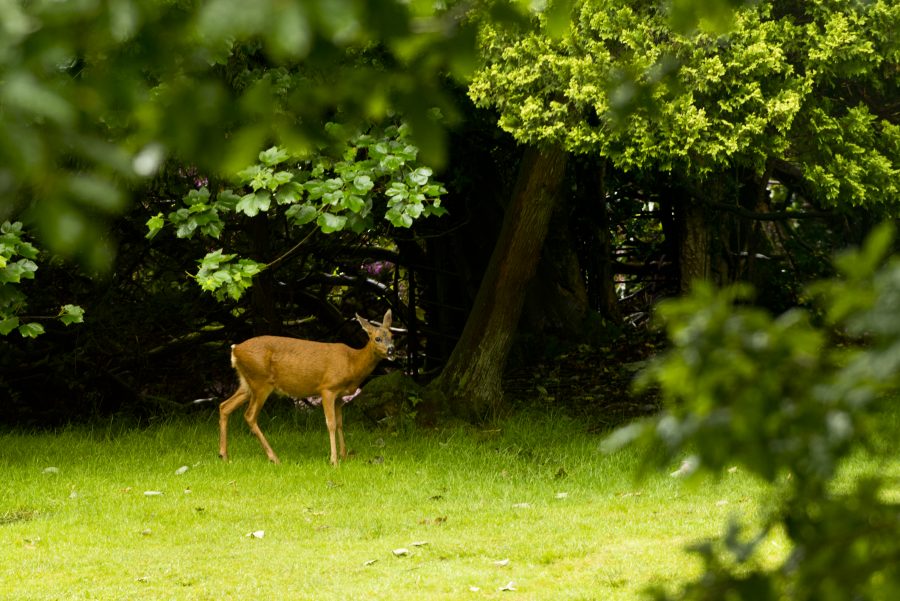 There are around twelve family rooms containing two bunkbeds. The rooms have a sink, which is useful, but none of them are ensuite. Thankfully, the beds were made up for us; all we had to do was strip them on the morning of departure and dump the bedding in specified baskets in the main building.
The room was neat and tidy but had, arguably, the creakiest floor in the world; it's just as well the kitchen was directly below!
Howe Lodge was pretty much self-contained, boasting its own lounge, toilets, shower rooms and kitchen – and there was plenty of cooking space for everyone. If, like us, you're self-catering, you'll find every utensil you will need; it's a well-equipped hostel.
Within the main building, there was a games room (including bar football and pool table), family lounge, TV lounge and relatively large dining area with kitchen.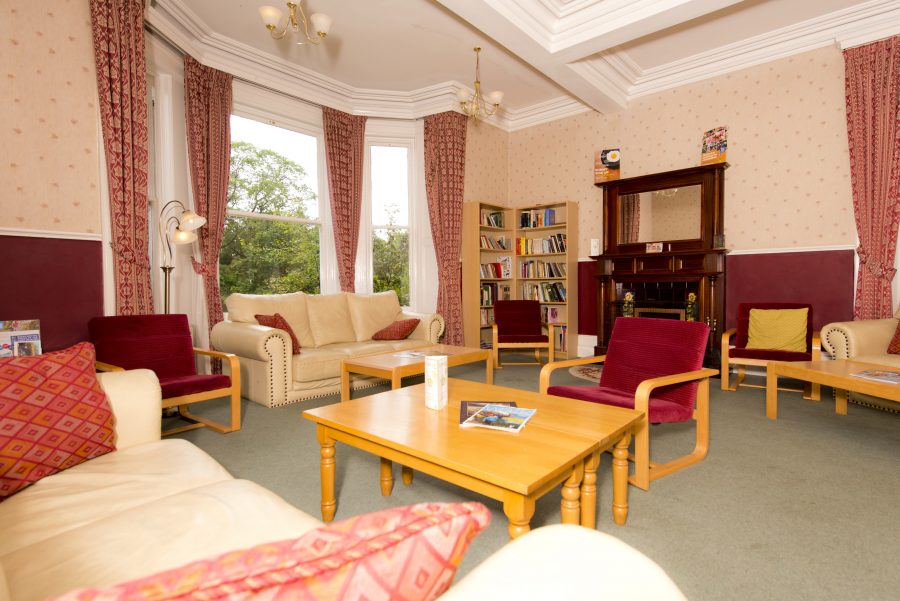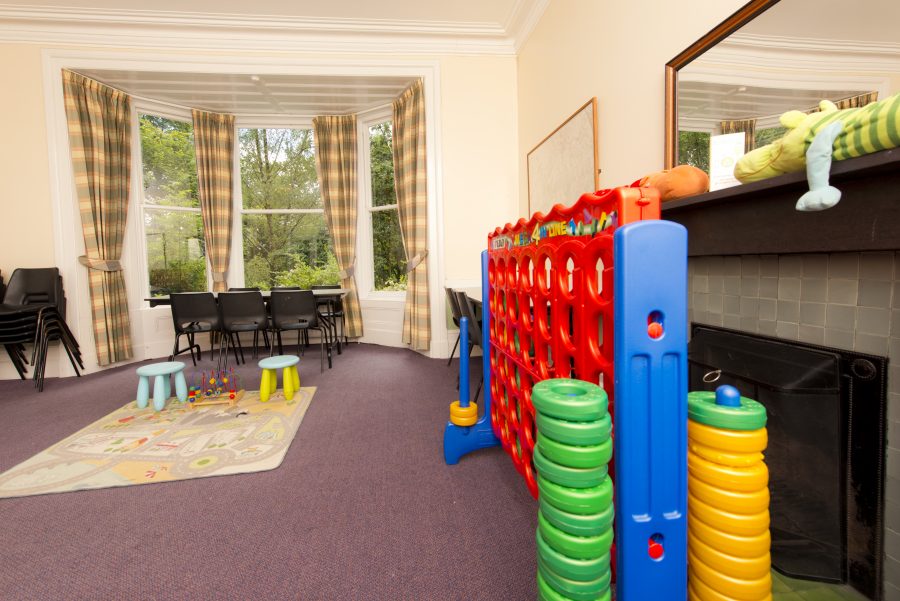 Although we didn't sample the meals, the menu was relatively extensive with a nice selection of dishes. Breakfasts cost £4.99 for adults, £2.99 children; picnic lunches were available on request at £5.50. Evening meals started at £7.50 (two courses £9.95, three courses £11.95). Kids under ten eat free.
The youth hostel is accessed on the Easedale Road and is perfectly situated for walking; in fact, you could leave your car and enjoy a different walk each day. Carry on up the road and before long you're climbing up to Easedale Tarn. Head out of the village and cross the A591 and you can begin a steep walk up to Fairfield – the choice is endless.
We were impressed by the friendly welcome which greeted us and how helpful everyone was throughout our stay – even though it was brief.
We'd recommend staying here and hope to return again soon.
More information:
Easedale Road
Grasmere
Cumbria LA22 9QG
www.yha.org.uk/hostel/grasmere-butharlyp-howe, t: 0345 371 9319