My claim to fame is that I got a hole in one at The Belfry, the spiritual home of the Ryder Cup. On which of the three first-class courses, I hear you ask. Well, it's time to own up: it was while enjoying a round on the 12-hole Ryder Legends course, one of the best mini-golf courses I've played.
Inspired by legendary Ryder Cup courses, my family and I had a great time trying to avoid mini-bunkers, various water features and other hazards. This was just one of many highlights during our all too brief stay at this prestigious hotel, spa, golf academy and all-round ideal location for a relaxing break. Surrounded by 500 acres of rolling countryside, it's hard to believe that you're close to Sutton Coldfield in the heart of the West Midlands.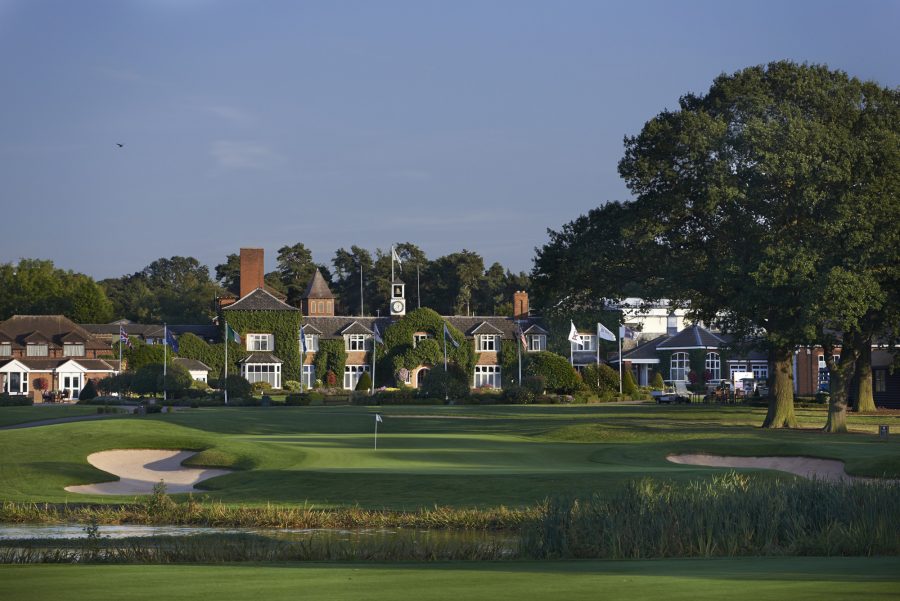 During our stay, Hollie and Peter (15 & nine respectively) enjoyed a 30-minute golf lesson at the on-site PGA Golf Academy. Their tutor was Derek, a qualified pro who made our kids feel at ease from the first moment. It didn't matter that they were novices attending their first lesson, Derek provided valuable tuition, covering everything from how to stand to holding the club. After having a go at a few shots, Hollie and Peter's efforts were analysed via screens, comparing their stance, swing and other aspects of play against a professional's. Derek showed them what they needed to do to improve before they tried again, teeing off from the undercover, all-weather area which is private so you don't need to worry about making a fool of yourself in front of others!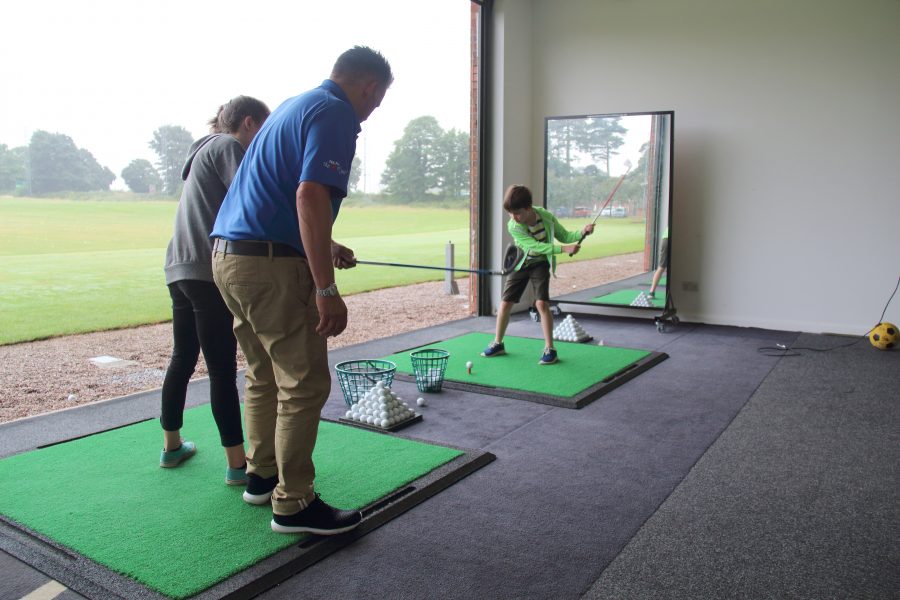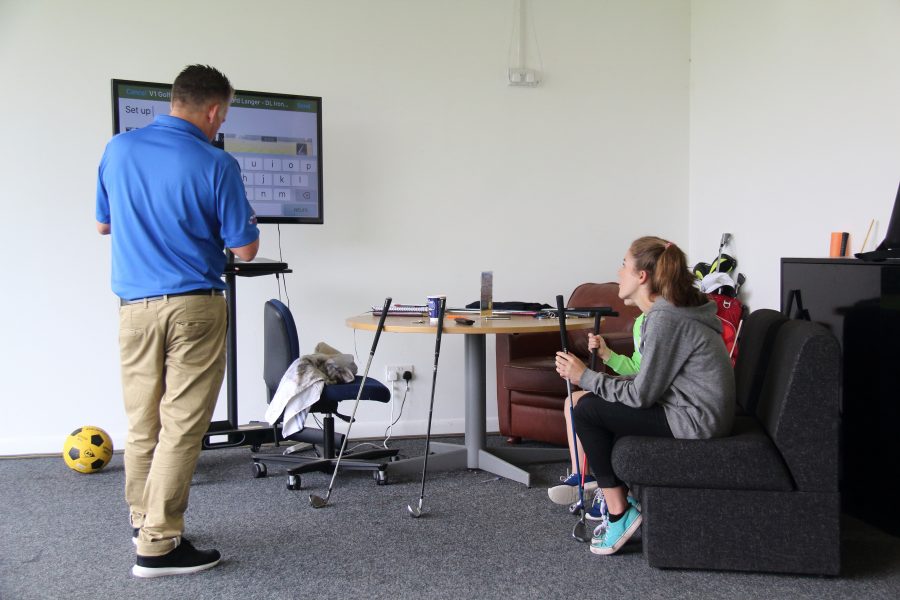 As is befitting a world-class venue, the facilities at the academy were excellent. After the lesson, Hollie and Peter went to the 34-bay floodlit driving range and put what they'd been taught into practice. Overall, it was an excellent experience and they thoroughly enjoyed being shown the ropes by a jovial professional who made them feel relaxed.
In fact, throughout the hotel and its grounds, we felt at ease. The whole place exudes an atmosphere of serenity: it doesn't feel stuffy and you don't have to be a skilled golfer to feel like you belong; there is much we liked about the attitude of staff and the facilities The Belfry has to offer.
As a travel journalist, I travel to many hotels and resorts and one of my biggest bugbears is having to pay for parking in the car park; this isn't the case here. On leaving your vehicle, you walk the short distance to The Belfry, which offers a contemporary, classy environment. A refurbishment was completed three years ago and while the venue remains steeped in history, its look promotes, primarily, modern comforts and styles.
The check-in at reception was smooth and professional, thanks to the smiling staff behind the counter, while our rooms (2501 and an adjoining room) were spotlessly clean and contained everything we'd need for our stay, including power showers, Sky TV and wi-fi.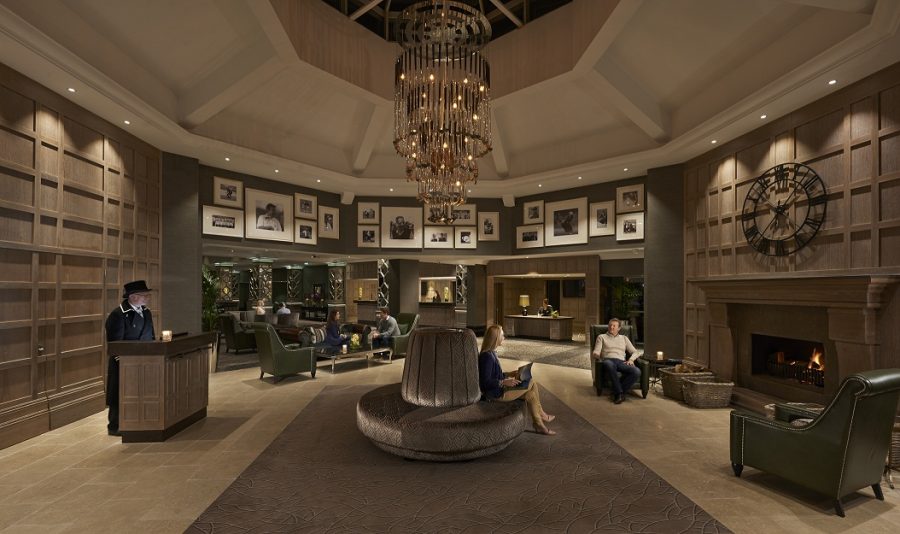 In total, there are 319 bedrooms and suites at The Belfry. Other facilities include high quality spa facilities – such as the Fire & Ice experience, featuring 12 bio-thermal rooms – gym, swimming pool and, of course, restaurants serving delicious meals.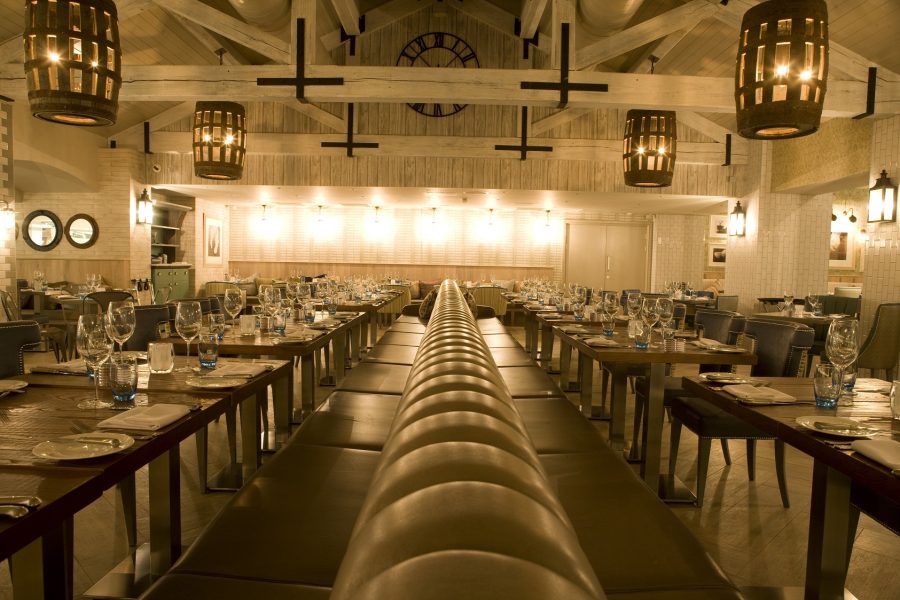 We enjoyed a fine breakfast in The Ryder Grill, which is also the main evening restaurant. The breakfast tables were well-stocked while staff were attentive but not overpowering. I loved the décor, including beer barrel lampshades and a collection of bottles hanging from the lights.
We had hoped to try out Rocca's Pizza Pasta restaurant but, unfortunately, it was closed on the night we visited. So, wanting a casual, relaxed environment, we opted for Sam's Club House. While golf played on TV screens overhead, we sat in the conservatory area and enjoyed some of the best pizzas – cooked in stonebaked ovens – we've ever tasted. Service was efficient and the staff helpful. Of course, prices in the restaurant reflect that this is a highly-class establishment – for example, basic pizzas cost £11.50 while fish and chips were £16.95. But the food was spot-on.
 Just a short distance from the motorway, Birmingham Airport and less than 70 minutes' train journey to London, The Belfry is ideally situated. Yes, it's a top class golf venue and many visitors are followers of the sport, but it's a resort which has something for everyone. In my view, it's an ideal base for a family wanting to explore the local area, with Alton Towers, Drayton Manor and Warwick Castle within easy reach.
Families will enjoy the Woodland Walk, where you're encouraged to look out for wildlife, build dens and check out bug hotels en route. Kids can enjoy swings, a slide and an obstacle course, too. Meanwhile, back at The Belfry, young ones can splash around in the pool. It's clear that whatever your age, you'll be made to feel welcome at The Belfry.
 More information:
The Belfry Hotel & Resort
Lichfield Road
Wishaw
Sutton Coldfield
West Midlands B76 9PR
Tel: 0844 980 0600
www.TheBelfry.com
Reviewed:  July 2016