The Bristol – part of The Doyle Collection, a group of eight luxury hotels located in five cities in Ireland, UK and the States – has many merits, as my family and I discovered when we stayed one night in January 2016. One of its main selling points is the prime location.
Edging the harbourside in the centre of Bristol, it's so convenient for many of the city's attractions, such as the Hippodrome Theatre, Park Street (with its many independent shops) and a host of family favourites, including At-Bristol Science Centre, Bristol Aquarium, M Shed and Brunel's wonderful SS Great Britain. You don't have to worry about trekking across the city to find places to eat, either, because there's a wide selection right on the doorstep – a fine example being the classy Bordeaux Quay.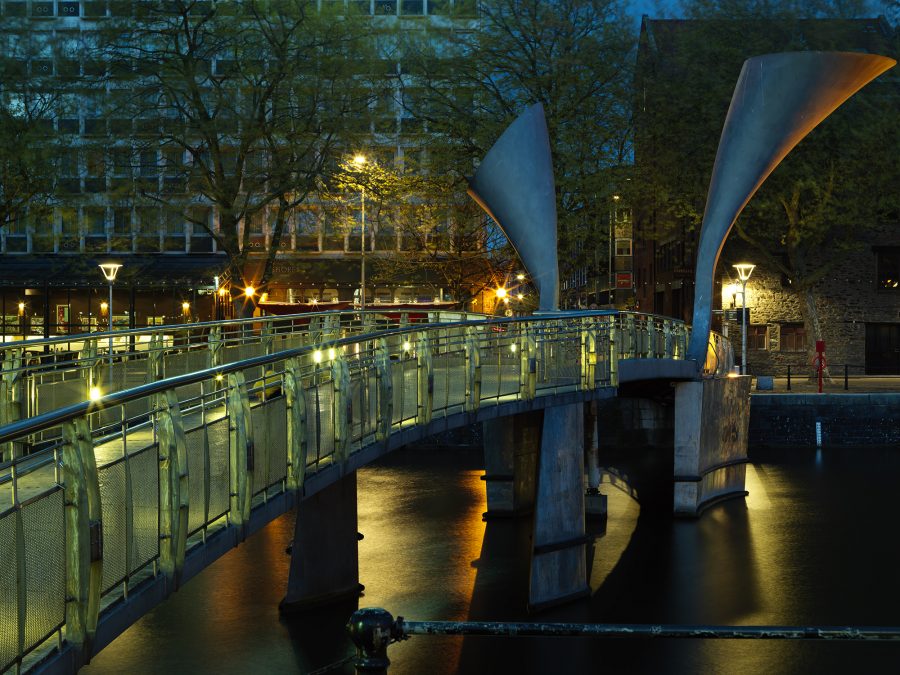 More about nearby attractions later: first, the hotel. The building's exterior is far from inspiring but don't let that put you off – it's what happens inside that's important. There has been a hotel on this site since at least the 1950s, most recently the Unicorn. Since it became part of the Doyle Collection, though, the interior has been beautifully updated and facilities vastly improved.
The lounge and split-level public area boast muted lighting, ample armchairs/sofas and mirrors providing a sense of space. The environment is so relaxing, aided by the resident pianist tinkling the ivories; he was even playing while we eat breakfast.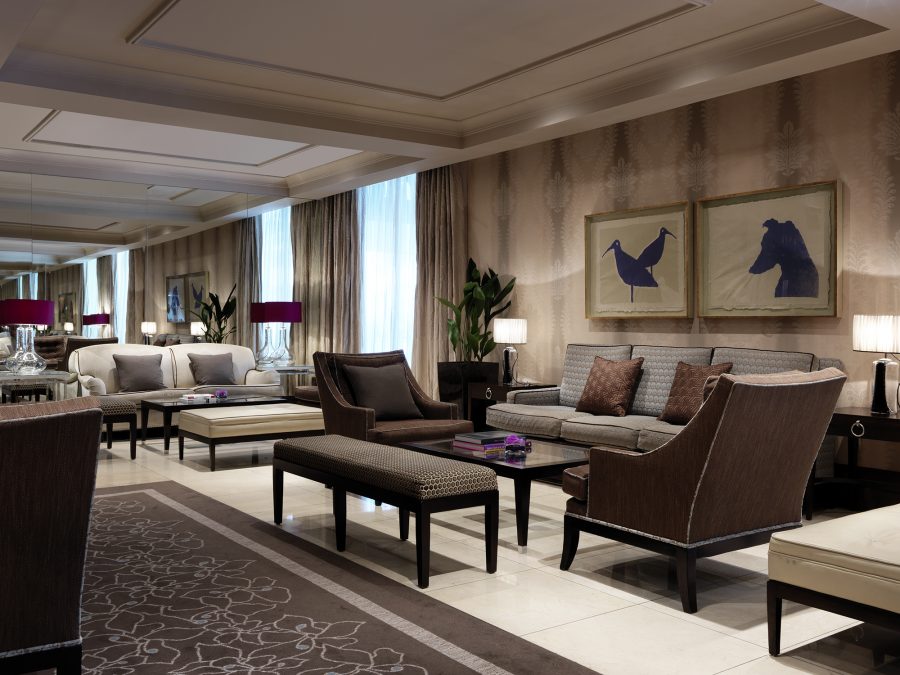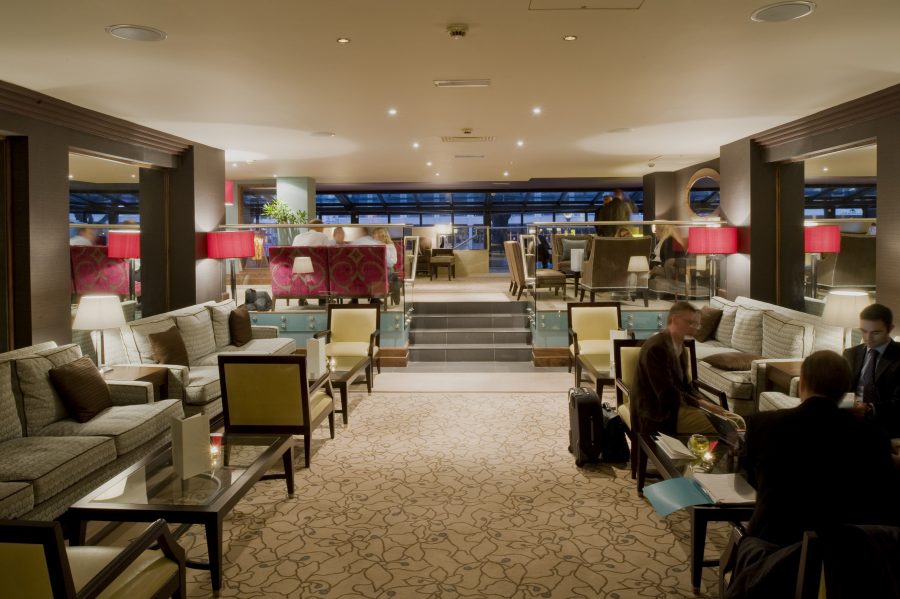 Breakfast is taken in The River Grille, a conservatory boasting floor-to-ceiling windows which afford guests a view of the harbour and Watershed area. Wood floors, rattan chairs, chocolate-coloured walls and local artwork adorning the walls, it's a pleasant place to eat.
Being veggie, we were pleased to find that the nicely presented breakfast contained vegetarian sausages already cooked; we didn't have to order them and endure a long wait, like so many other hotels. Also, it was reassuring to see dedicated tongs – clearly labelled – for the veggie options. A supply of soya milk was available, too, as were other items for those with specific dietary requirements.
Throughout our short stay (check-in after 2pm; check-out noon), we experienced nothing but smiles and politeness from the international staff – and the desire to help and make one's stay as pleasant as possible seemed genuine.
Being a family of four, we had interconnecting rooms; these were standard doubles on the second floor facing Prince Street, which is where you'll find the main entrance. The rooms were spacious and tastefully decorated – almost in an art deco style with their mirrored headboards, et al.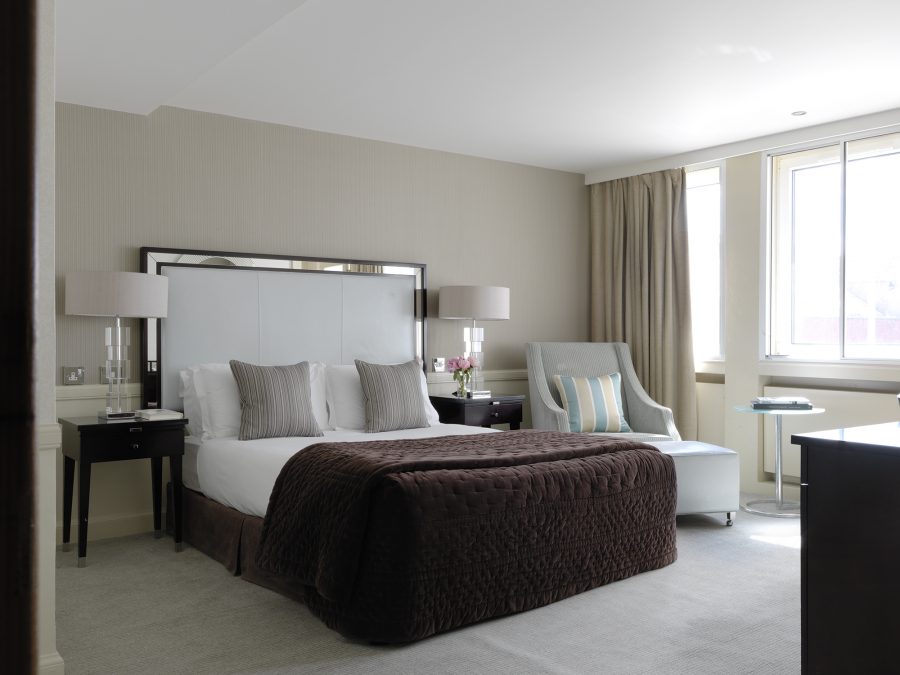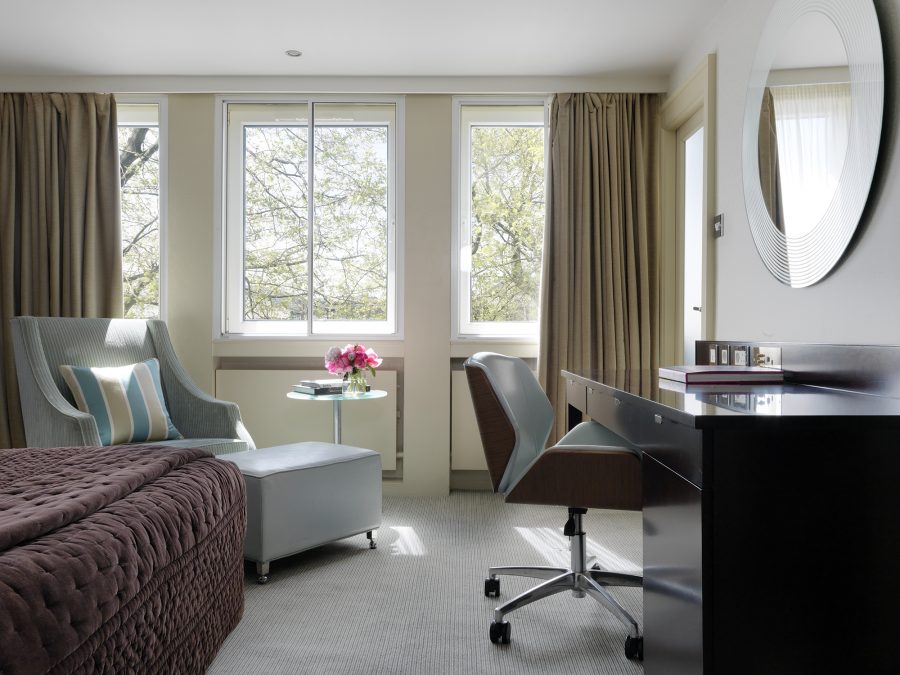 The bathroom, although rather cramped, contained a range of Temple Spa toiletries – including conditioner and body lotion, which isn't always provided. Other aspects we appreciated included a strong complimentary wi-fi signal, Sky Sports on the TV, a free room safe and some decent biscuits with the tea/coffee-making facilities!
Bedroom windows are triple-glazed which keeps out any noise from the streets below. However, our bedrooms were standard rooms and air-conditioning wasn't available (only found in deluxe rooms and suites). A fan is provided but if, like me, you prefer to open the window for fresh air, especially in warm weather, you can expect to hear road noise if located on the Prince Street side of the hotel. I had the window open and was woken up at 2:45 am by people walking by.
The hotel offers lunch, dinner and afternoon tea (served noon-6pm, daily). Although we only sampled breakfast, the sound of traditional scones with Cornish clotted cream and jam, miniature cakes and finger sandwiches served on retro crockery was rather tempting.
In the handbook in my room, I read about how each of the Doyle hotels has a "strong identity that is closely connected to its location…which has brought a cultural slice of its city into the fabric of the building" and how it's the Doyle service ethos which "binds our hotels together" and that ethos being "a real warmth and thoughtfulness that stems from being a much-loved family business".
Well, we certainly enjoyed our visit to The Bristol and wouldn't hesitate to stay there again or recommend it to others.  As well as the aforementioned qualities, the location is second to none if you're looking to enjoy a weekend in the city without using the car. Incidentally, guests enjoy cheap parking in the NCP multi-storey next door (£5 per night). In fact, exit doors from the car park connect directly with the hotel meaning you don't even have to step outside with your luggage.
When you're ready for lunch or dinner, pop along to the Bordeaux Quay where you can enjoy scrummy food served by friendly staff. It was pleasing to find that no one minded adjusting dishes on the menu if there were particular ingredients we didn't like – that's very useful when you're vegetarian or dining with children.
The restaurant has been opened around eight years and is housed in a former warehouse. The atmosphere is relaxed and the layout spacious; it's definitely worth a visit.
Other attractions we visited within the vicinity included At-Bristol Science Centre, a favourite with our kids (for a detailed review, see the stand-alone post on the site, written after an earlier visit). What we particularly wanted to see this time was the new 3D Planetarium and we weren't disappointed. As you sink into your chair and look towards the heavens, a well-narrated science experience unfolds before your very eyes. The 3D show really brings the planets and constellations alive, such is the brilliance of the presentation; it's almost like you're travelling through space to reach them. It's a must for any itinerary.
Make time for Bristol Aquarium (again, check out the stand-alone review on this site), M Shed (see the description within "The Grand Hotel – Bristol" review on the site) and Brunel's wonderful SS Great Britain.
The ship was launched in 1843 and travelled around the world 32 times. Its working life ended in 1933 but this vast vessel didn't return home to Bristol until 1970 where she's been painstakingly restored to her former glory.
Stepping aboard SS Great Britain is definitely worthwhile, whatever the weather; in fact, only a small section is open to the elements. We were very impressed and will certainly return to learn more about this fine ship.
So much is within a stone's throw of The Bristol, including the boarding point for Bristol Ferry Boats. Before we left the city, we hopped aboard the bright yellow ferry for a 40-minute round trip to nearby Temple Meads. It was a pleasant journey on this small ferry, affording us a chance to view sections of this fine city from a different perspective.
Overall, we thoroughly enjoyed our brief stay in Bristol and will need to return to enjoy more of the city's attractions. Anyone visiting will be hard-pressed to find a more convenient and welcoming hotel than The Bristol.
More information:
The Bristol – Harbourside
Prince Street
Bristol BS1 4QF
www.doylecollection.com/bristol, tel: 0117 923 0333
www.bordeaux-quay.co.uk, tel: 0117 943 1200
www.at-bristol.org.uk, tel: 0845 345 1235
www.bristolaquarium.co.uk, tel: 0117 929 8929
www.bristolmuseums.org.uk/m-shed, tel: 0117 352 6600
www.ssgreatbritain.org, tel: 0117 926 0680
www.bristolferry.com, tel: 0117 927 3416
Reviewed:  January 2016