Ullswater, the Lake District's second largest lake, is many people's favourite. A gracious beauty flanked by high-rising mountains, its eastern shore is overlooked by Place Fell while to the west is mighty Helvellyn, the third highest mountain in the National Park.
The best way to appreciate the beauty of this stunning spot is to either climb one of the fells bordering the lake or, alternatively, jump on one of the Ullswater 'Steamers' and spend an hour or two gliding across the lake's 7.5-mile length.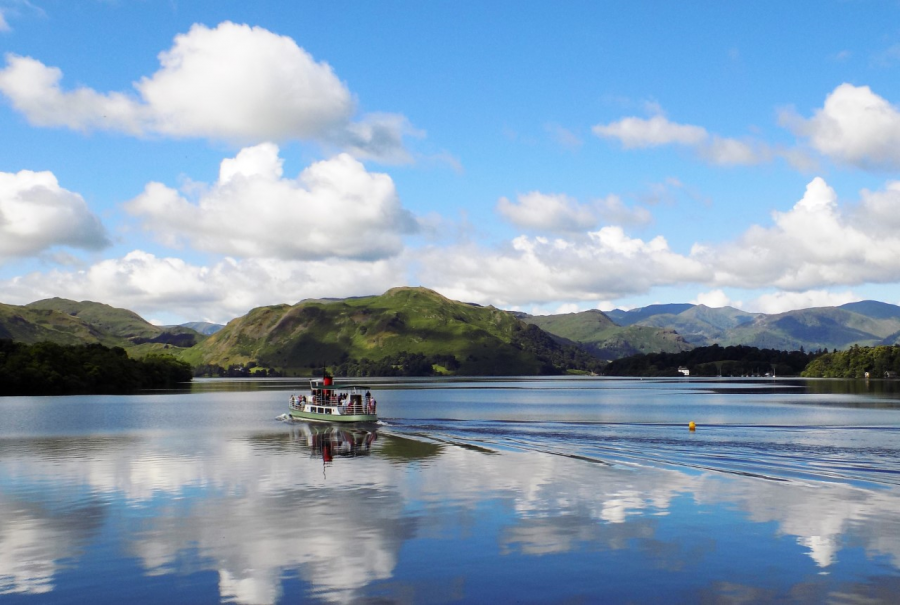 Ullswater 'Steamers' run an extensive timetable, sailing from Glenridding to Howtown and Pooley Bridge throughout most of the year. There are five steamers in the company's fleet – and we're not talking simple, characterless vessels chugging up and down the lake. No, each of the steamers is a little piece of history in its own right and you'll certainly be reaching for your camera as you step on board. Take the M.Y. Raven: her arrival was as a result of Thomas Cook – the man behind the high street tour operator – advising the directors of Ullswater 'Steamers' to buy another vessel for the busy summer season. Then there is M.Y. Lady of the Lake: launched in 1877, she's believed to be the oldest working passenger vessel in the world.
The steamer company was formed in the mid-19th century and its main purpose over the years has not only been to transport passengers but to carry mail, provisions and even slate and lead from nearby mines. During the Second World War, the steamers were used to ferry soldiers to Glenridding for training at a nearby hotel.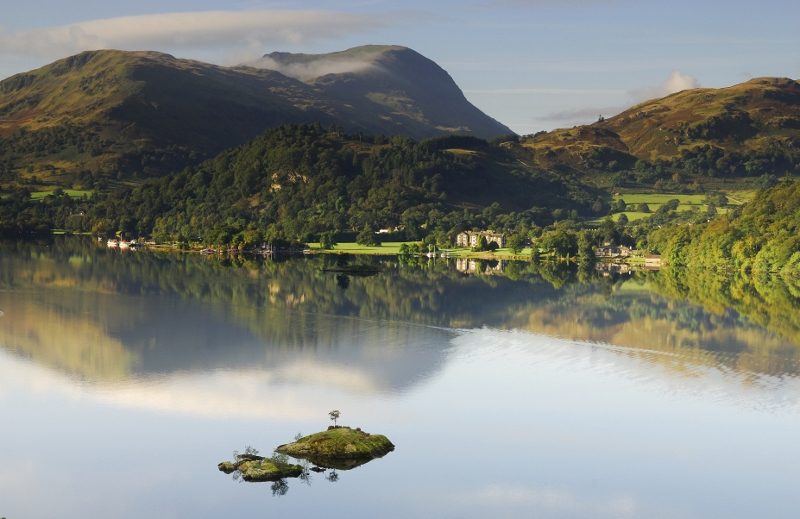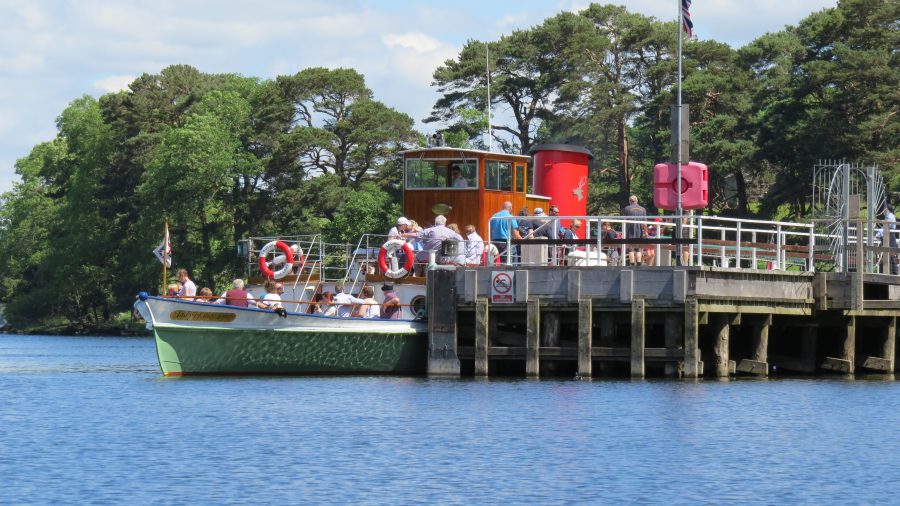 Whatever steamer you catch, you'll be in for a gem of a trip. Every vessel has toilets, indoor and outdoor seating and everything you'll need to enjoy the sailing. The scenery is stunning and you'll be hard pressed to find another boat ride to equal a trip along Ullswater.
Of course, the lake has had its fair share of famous visitors. Donald Campbell broke the world speed record here in 1955, in the jet-powered Bluebird K7. Meanwhile, over a hundred years earlier, poet William Wordsworth and his sister, Dorothy, enjoyed walking along the banks of the lake.
With plenty of excellent walking opportunities both sides of the lake, hikers can walk one way and catch the steamer back. I climbed Place Fell, a wonderful fell with spectacular views, before catching the boat back – a recommended walk.
There is ample parking (pay and display) at Glenridding Pier House while the pier house itself has toilets, refreshments, souvenirs and plenty of information about the lake and surrounding area.
Any visit to the Lake District isn't complete without sailing on Ullswater. It's highly recommended.
Further information:
Ullswater 'Steamers'
The Pier House
Glenridding
Cumbria
CA11 0US
t: 017684 82229