Having spent virtually all my life living on the coast probably explains why I adore hotels which sit – literally – at the water's edge. So, my stay at the brilliant white Christchurch Harbour Hotel got off to a good start when I saw the view it enjoys: out across Mudeford Quay to Hengistbury Head.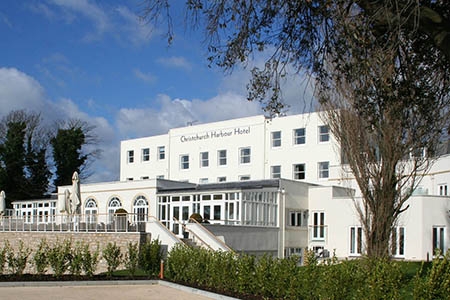 I was visiting with my wife and eleven-year-old daughter and son, who's five, and we were made to feel welcome the moment we stepped in through the doors. Every member of staff we encountered was courteous, willing to help and genuinely friendly which helped us feel instantly at ease and relaxed.
A Grade II listed building dating from the 18th century, a £9 million refurbishment has transformed it into an elegant four-star spa hotel. Many bedrooms, lounge areas and, of course, the restaurant look out onto the water; it's even got its own sun terrace and loungers and there was sufficient warm weather during our stay to make use of them.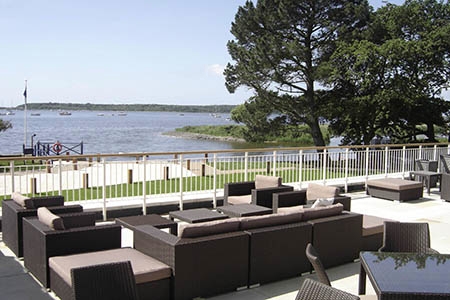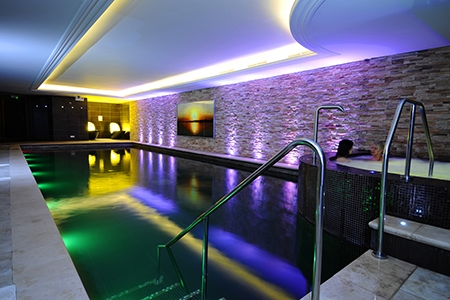 Each of the hotel's 64 rooms have been stylishly furnished and contain everything you'll need, including wi-fi access, TV, hospitality tray, fluffy bathrobes and comfy beds for that much-needed sleep after a day spent on the beach, exploring the local area or crabbing on Mudeford Quay – more of that later.
The eating experience is where hotels really show their true colours, in my view. As we all know, children can be a little fussy when it comes to eating; throw into the mix the fact we're a family of vegetarians and it can be a challenge; even in 2012, you can struggle when it comes to dining out.
Service at the hotel's main restaurant was superb and the quality of food top rate. There is a host of meals to choose from, especially if you love fish. Although I feel the hotel would benefit from increasing the number of veggie dishes available, this didn't cause any problems: we either chose a dish from the menu or found the staff were flexible enough to accept suggestions; if the ingredients were available, the chefs were happy to cook a dish for us.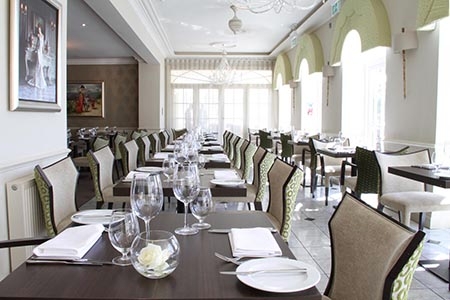 Finding fishing nets, buckets and crab lines in our room led to a new experience for us. After being given some bait by the friendly kitchen staff, we headed down to Mudeford Quay, just minutes away, and joined the throngs of locals and holidaymakers leaning over the railings dangling lines into the water. After seeking advice from an ardent fan of this pastime, we spent over an hour crabbing and gathered several in our bucket, which was full of sea water. Before leaving, of course, we returned the crabs safely into the water lapping onto the shore.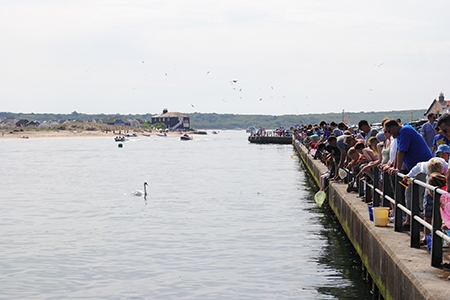 Other delights we experienced during our visit was hiring our own beach hut for the day at Avon Beach, just along from Mudeford Quay. It brought back childhood memories of the beach huts my family rented at Minehead. We had the Occasions Hut, costing £65 per day, and were able to make cups of tea, microwave our lunch and step out onto the soft sand. Day huts, which run along the beach, can be hired for £20 per day.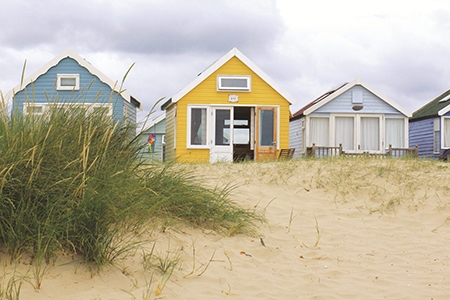 Another day we wandered around Christchurch's town centre and the quay before heading inland to Adventure Wonderland, a theme park opposite the airport at Hurn. Although it's aimed at younger children, Hollie, my 11-year-old, enjoyed herself just as much as Peter. There were over 30 rides and attractions to enjoy: riding a pony, the indoor play area, holding a rabbit and the mini-rollercoaster were favourites. Okay, it's not as big as many other theme parks around, but that's one of the things I liked most about it. It's compact and feels more accessible than the larger parks which seem to go on for miles.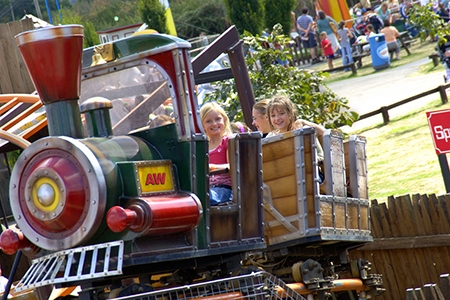 A stay at the Christchurch Harbour Hotel has much going for it, including having plenty of things to do and explore within a short walking distance. In fact, you could leave your vehicle in the car park and not use it at all, such is the variety of activities in the surrounding area.
A great hotel offering not only a stunning location but high quality food, top-notch service and friendly staff; what more could you ask for.
More information:
95 Mudeford
Christchurch
Dorset BH23 3NT
tel: 01202 483434
Visit www.christchurch-harbour-hotel.co.uk
Adventure Wonderland – www.adventurewonderland.co.uk 
Avon Beach – www.avon-beach.co.uk