There's nothing better as a traveller than being pleasantly surprised when you visit a new destination and that's what we thought about Southport, the large seaside town lying on the Irish Sea coast, 20 miles north of Liverpool.
The Merseyside resort is a popular retreat for those living in Manchester and Liverpool, particularly parents who enjoy bringing their kids to the expansive beach to build sandcastles, wander along the pier to enjoy the beautiful coastal views, eat fish and chips or have fun in the arcades.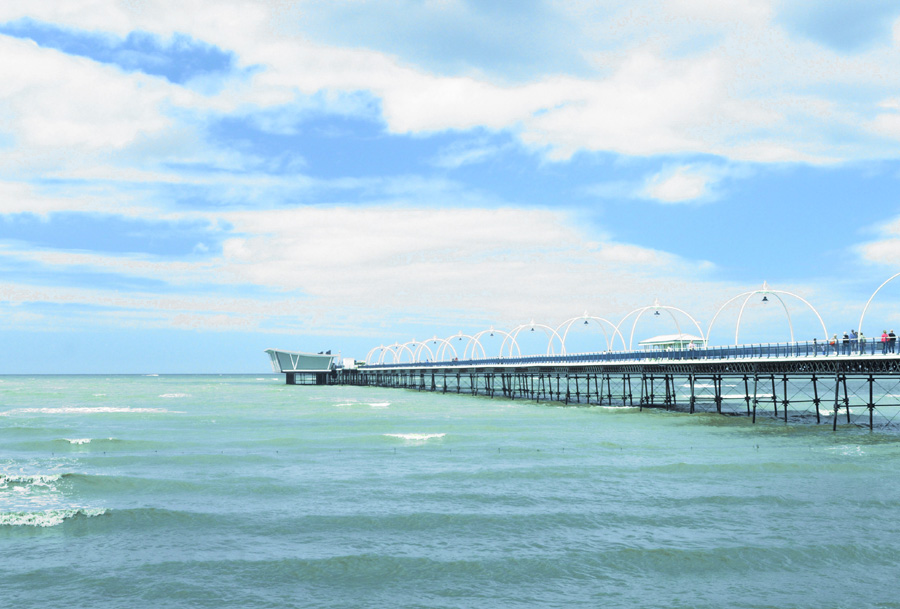 But when we were first offered the chance to sample what Southport has to offer, we weren't too sure what to expect. Would it just be another tired seaside destination overshadowed by its nearby siblings, such as Blackpool or Liverpool?
Well, the answer to that is an emphatic "No!". Southport stands alone with its own exciting personality and offers much to do for those on a day trip or enjoying a longer vacation.
As we arrived on the seafront the first thing that struck us was the interesting mix of old and new, from the new buildings of the Ocean Plaza leisure complex to the Grade 2 listed pier – incidentally, the oldest iron pier in the country and the second longest.
Away from the sea front and its many attractions lie the main shopping streets with a mix of high street chains and independent outlets. Wrought iron canopies, flowers providing a burst of colour, winding alleyways and attractive arcades, there's something special about shopping in Southport.
First impressions immediately conjured up memories of the traditional holiday resorts we visited as kids; traditions that in many cases have, sadly, long gone. Everywhere we looked, there seemed to be something going on, including crazy golf, land trains, boating lake, pretty gardens, rollercoasters and play areas. It wasn't long before we knew we'd certainly be kept busy during our short break.
Okay, we were visiting during the summer holidays when all the attractions are open but I feel it's a resort which has something to offer whatever time of year you visit.
In fact, there is so much to do it's been difficult choosing five of our favourite family-friendly attractions but, hey, we've tried anyway…
Bike Hire
Cycling is a super way to explore further afield, especially as Southport appears to embrace the benefits of cycling. So we popped along to the local hire shop. Situated within the Eco Centre on the sea front means it's conveniently placed for picking up cycle tracks which run along the promenade.
The staff at the hire shop can provide leaflets detailing the different routes around the area. We chose the Mallard Route taking in the promenade and a loop inland around the botanic gardens.
Although pleasant there were several areas where there was no separate cycle path so the choice was to cycle on the pavement or the road – a consideration if you have young ones with you. And you'll need your eyes peeled on parts of the promenade cycle path if you have an inexperienced younger cyclist with you because there is a steep slope one side and a busy main road on the other. However, the fact that the routes are flat means you can cover several miles in a short time.
Pleasureland
Situated right on the sea front, this free-to-enter fairground (check the website for dates of opening) allows you to come and go as you please throughout the day. There is a wide variety of rides on offer to suit all ages with even more at the planning stage.
We particularly liked the ticket arrangement: you can buy tokens on the day or in advance online to use on the various rides. Rather than being in paper form, they're loaded onto a card which is simply scanned by the ride supervisor with the number of tokens for the chosen ride  deducted from your total; it seemed a very simple and convenient system resulting in fewer queues.
An added bonus is that once purchased, tokens can be used anytime within that season resulting in less waste for the customer and the chance to spread your visits throughout the year.
If you decide to make a day of it there are various onsite food outlets which seemed reasonably priced.
The park also hosts several themed events throughout the year, including a free firework display around bonfire night, just as the season ends.
Crazy Golf
The crazy golf course we played on – Masters Crazy Putting – is part of a large leisure area just behind the seafront which includes parks, play areas and a model village.
The 18-hole course is good fun with some interesting holes, culminating in a bonus hole: if you can hit your ball into the hole and ring the bell, you win a free round and, yes, we did it!
It's worth noting, though, that the course is very popular at peak times so our tip is to visit early or late if you want to avoid having a queue in front or behind you.
Ten-Pin Bowling
Premier Bowl, situated within the new Ocean Plaza Leisure complex on the sea front, is one of Southport's more modern attractions. We've only played ten-pin bowling a few times but even for novices like us it was all very simple thanks, of course, to the friendly staff on hand to help set things up.
For anyone wanting refreshments while they play, there's a café onsite offering a wide selection of food and drinks.
Botanic Gardens
Opened in 1874, these large attractive Victorian gardens, with play areas, gym equipment, bandstand and café, are just a short drive from the centre of town. Although it can be tricky finding a parking space around the perimeter of the gardens, there is a small car park as well as street parking available.
It's a well-kept, pleasant place to simply relax or to stroll around admiring the colours and scents on offer, letting the kids have a play or visiting the caff for a quick cuppa; and it's free to enter, too.
Where to Eat
When you've worked up an appetite, you won't struggle finding somewhere decent to eat in Southport. In fact, the town is rich when it comes to eateries.
Roberto's Restaurant
We loved Roberto's, an Italian restaurant offering great food and decent service. If you're visiting the Ocean Plaza leisure centre or simply looking for some scrummy food, make sure you pop in to Roberto's for refuelling.
The restaurant was established in 1987 and moved to its current address in 2006. This cosy Italian-inspired restaurant has a relaxed atmosphere and its walls are decorated with Italian pictures and murals with warm orange décor.
As well as an authentic Italian menu, classics like fish & chips and a separate kid's menu – with children eating free all day on Sundays – available. Our pizzas were particularly delicious. Although they traditionally make them with 80/20% mozzarella/cheddar mix the very friendly staff were only too happy to adapt to all cheddar to suit our tastes.
We all enjoyed our meals and with the restaurant located right next door to the bowling complex, it proved very convenient.
Silcock's Flavours Ice Cream Parlour
You can't go to the seaside without having an ice cream and there are myriad parlours to choose from in Southport. However, I think we picked the best!
Flavours ice cream parlour on Nevill Street produces over 30 authentic flavours and offers a selection of cones and toppings; the only trouble is, which one to choose?
You can take away or sit down in the coffee shop where you can also buy sundaes, milkshakes and waffles. We were lucky enough to sample quite a few flavours and were impressed by many. But coming out tops for Hollie and Peter was the bakewell tart offering. Both agreed it was the best ice cream they'd ever tasted. If that's not a recommendation, what is?
Where to Stay
For our short break we stayed at the Ramada Plaza Hotel, conveniently situated for both town and seafront. With the inclusion of a free car park it was the ideal base and meant that for once we could leave the car behind and explore on foot.
The hotel was very comfortable and the rooms spacious, some – like ours – with attractive views over the Marine Lake. It's currently undergoing refurbishment (not that we experienced any noise during our stay), having been bought recently by Bliss Hotels; currently, the top floor rooms have been updated.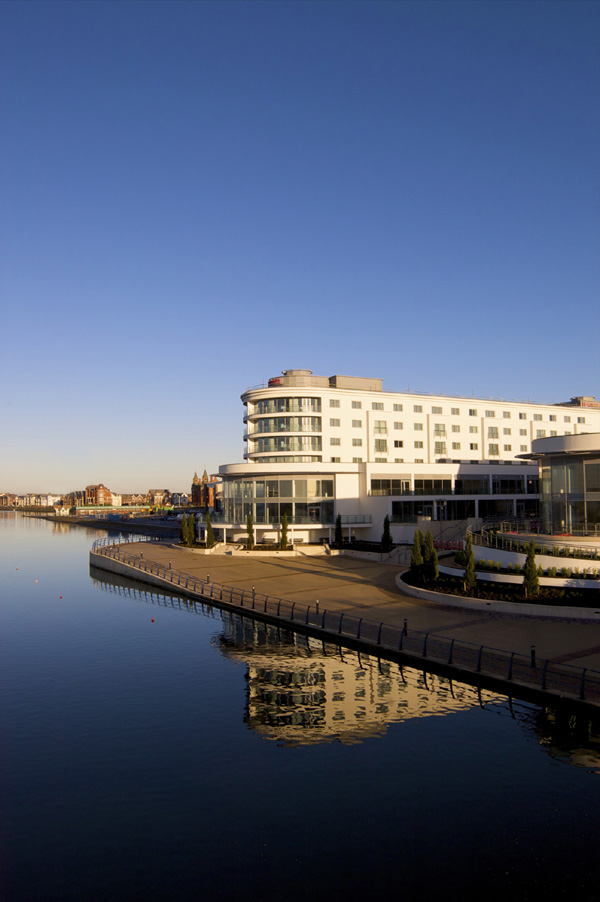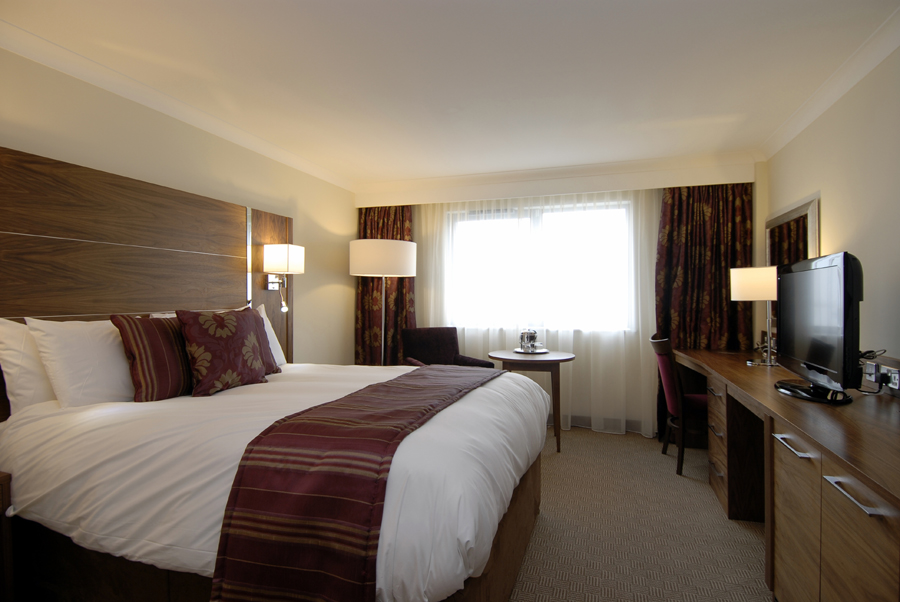 One particular interesting addition to the rooms is complimentary use of a mobile phone during your stay. It provides free calls and maps whilst you're out and about which we thought was a pretty unique idea.
Breakfast and evening meal are served in the Marine Brasserie where staff were friendly and willing to adapt the menu to suit our needs; there is also an attractive outside seating area for al fresco dining.
Overall, we thoroughly enjoyed our few days in Southport and didn't want to leave. We've all agreed that we must return – and sooner rather than later!
More information:
www.southportcycletown.gov.uk, tel: 01704 500996
www.southportpleasureland.com, tel: 01704 531957
www.premier-bowl.co.uk, tel: 01704 543569
www.oceanplazasouthport.com, tel: 01704 530099
www.ramadaplazasouthport.co.uk, tel: 01704 516220
Reviewed: August 2018