It's time to be honest now. When we're thinking of organising a holiday, we wouldn't automatically consider Leicestershire – well, that was the case before we visited the county during the summer. That short break opened our eyes to how interesting and beautiful the county is. Not only do you have the city itself, but the region boasts some beautiful, quiet countryside, myriad family attractions and much, much more. We were very impressed and will definitely be returning.
Here are five of our favourite attractions which we're sure will soon become yours, too…
FOXTON LOCKS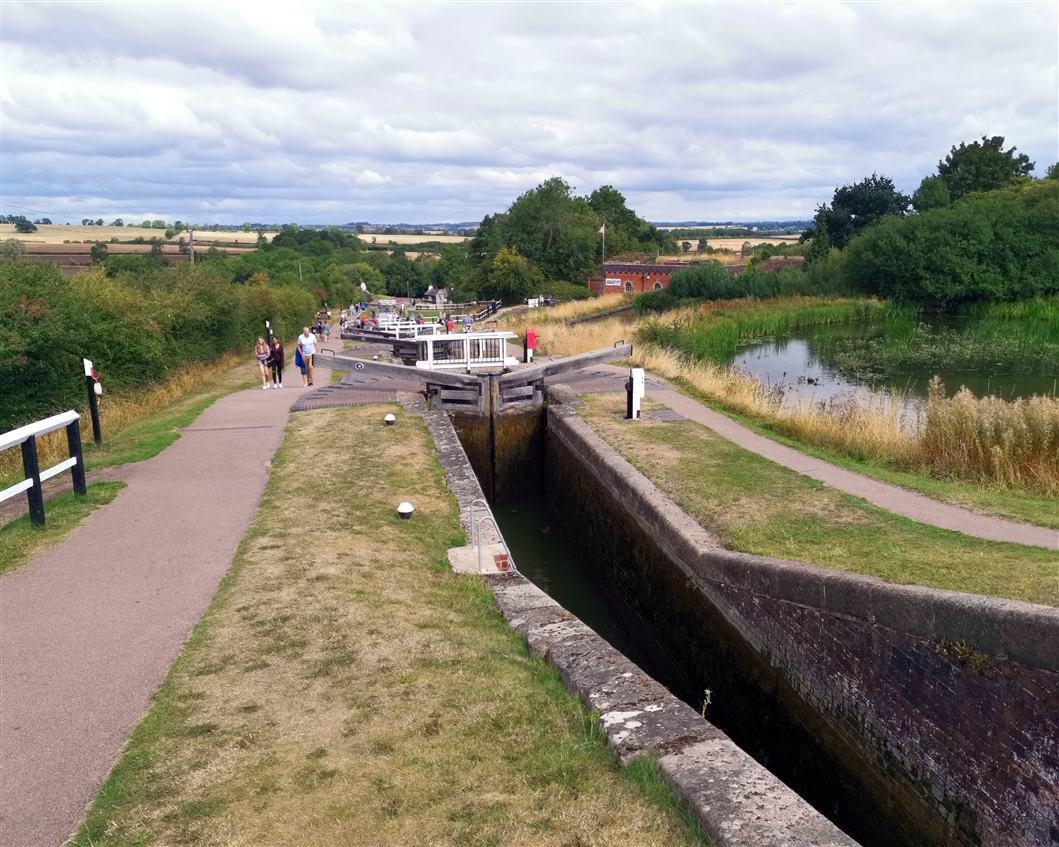 This Grade-II listed site is not only set amid beautiful countryside but is reputedly Britain's longest and steepest flight of locks.
Two car parks mean there are plenty of spaces available. We parked in the long stay at the top of the locks (£3 all day). From here, you can easily pick up the tow-path and walk down to the main locks; if you're lucky, you'll witness a boat making its steady journey through the gates.
The ten locks date back to 1814 while an incline boat lift was added in 1900, built to compete with the railways' increasing popularity. Unfortunately, due to inadequate usage, the lift lasted just ten years but its history is comprehensively told in the Canal Museum built on the site of the original boiler house powering the lift. Well-informed staff and interactive displays mean young and old will enjoy visiting.
When you're in need of refreshment, try one of the various cafés and pubs, all enjoying fine views of the canal, at the foot of the locks.
And when it's time to return to your car, make sure you grab a free map and follow the tow-path around the other side of the canal, taking in the remains of the historic boat lift and the abundant wildlife.
Museum open Mon-Wed, Sat & Sun, 11am-4pm. Closed Thurs &Fri
Adults: £4 (children under 18 free with an adult)
 WISTOW MAZE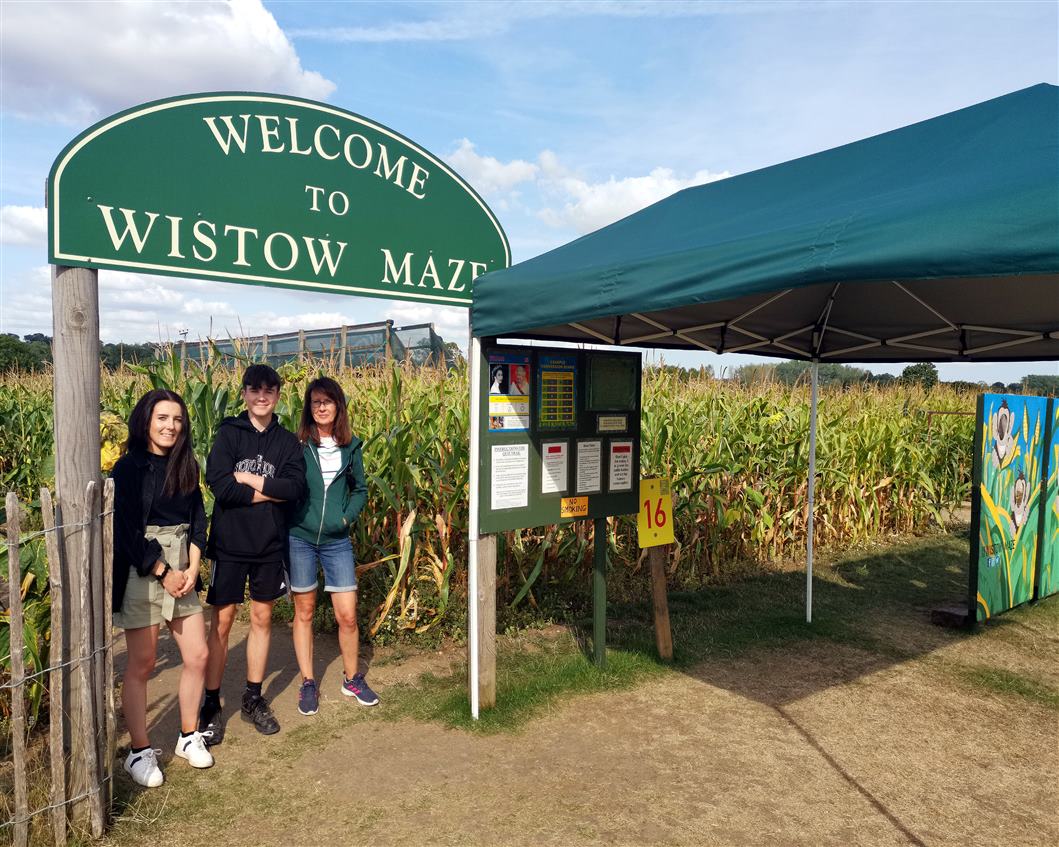 If you fancy a challenge, be sure to visit the Wistow Maze. Set in eight acres of maize and sunflower crops, you'll find three miles of paths in which to get lost!
Each year, Wistow design a new maze with exceptional attention to detail. For 2022, to celebrate the 70th anniversary of our late Queen's coronation, the maze resembled the iconic coronation crown. Previous designs have included Roald Dahl's BFG and an astronaut marking the 50th anniversary of the first man on the Moon.
Tickets to the maze allow entry throughout the day so you can come and go as you please. Your ticket also allows access to the Activity Funyard, a collection of traditional games which all the family will love. Adults will certainly be reminded of their own childhood thanks to the Space Hopper race track, Hoopla and bean bag games.
Alongside the maze is the Wistow Rural Centre which is worth visiting. The site houses, among others, a large garden centre, charming model village, shops and café. With parking free at both sites, you can easily pop between the two.
Adults: £8.50, children £6.95, family ticket £28
Maze open daily, 10am-6pm from mid-July to early September, then weekends only until mid-September.
AVALANCHE ADVENTURE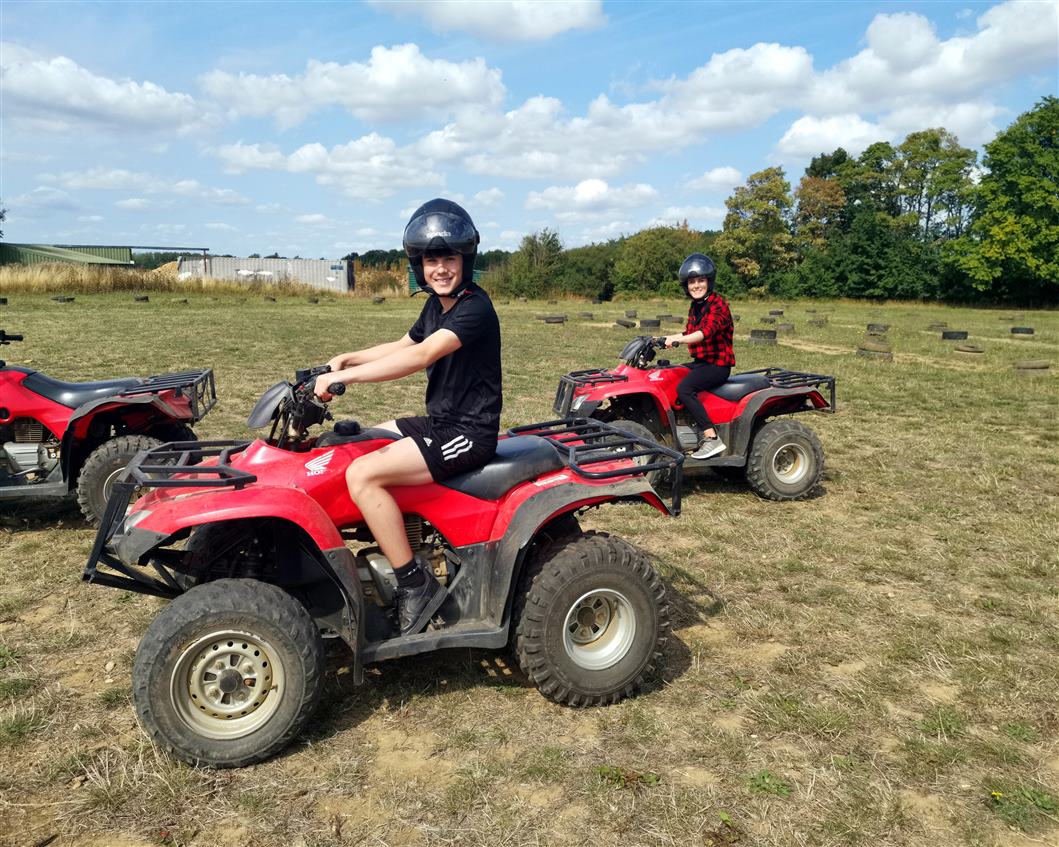 Straddling the Leicestershire/Northamptonshire border, Avalanche Adventure is ideal for those needing an adrenaline rush. A wealth of activities includes off-road racing buggies, quad biking, clay pigeon shooting and a Land Rover Experience.
We were lucky enough to enjoy a one-hour quad biking experience, available to anyone over the age of 12. Admittedly, we were rather apprehensive about how we'd get on, but after just 20 minutes of tuition and several tentative laps of a field, we were ready to hit the farm tracks.
Avalanche Adventure is fortunate to be situated within its own farmland so there are ideal routes for novice quad bikers like us. Amazingly, it wasn't long before we were speeding along – or at least it felt like it – farm and woodland tracks in the glorious Leicestershire countryside.
We all had such fun and it's well worth a try whether you have a driving license or not! In fact, it was our 15-year-old son who took to it the quickest, showing age certainly isn't a barrier.
Office open for bookings Mon-Fri 9.30-3.30
NATIONAL SPACE CENTRE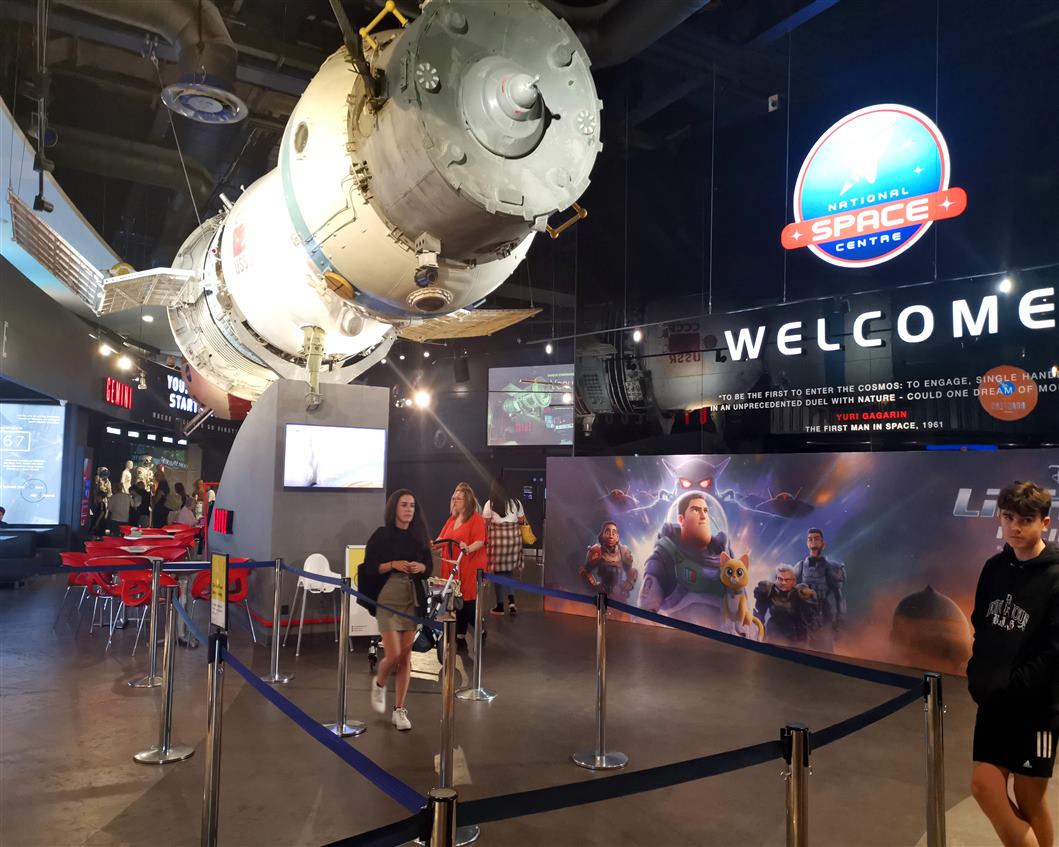 Make sure you allow enough time for the National Space Centre because there is loads to see and do.
Car parking outside the Centre – which is two miles north of Leicester city centre, just off the A6 – costs £3 all day.
As its promotional material boasts, the Centre offers an "out of this world experience for the whole family". With six interactive galleries, the UK's largest planetarium, unique 3D simulator experience and the iconic 42-metre Rocket Tower, you really come away with a head full of facts and interesting information. It's easy to see why it's already welcomed over 2.5 million visitors through its doors.
There is a shop and café, with the latter reasonably priced. The café can get busy at peak times, although staff are very efficient at keeping the waiting to a minimum.
We were amazed at the amount of information held within the centre and enjoyed the numerous interactive activities available. Included in the ticket is the famous Sir Patrick Moore Planetarium Show. You can choose from a variety of shows which each running two or three times each day.
We watched the We Are Guardians show which studied the link between humans and climate change. Although very cleverly designed and interesting to watch, next time we'd definitely pick the traditional space-themed show so we could enjoy a journey through space!
Adults £16.95
Children (5-16) £13.95
See website for opening hours
BLABY GOLF CENTRE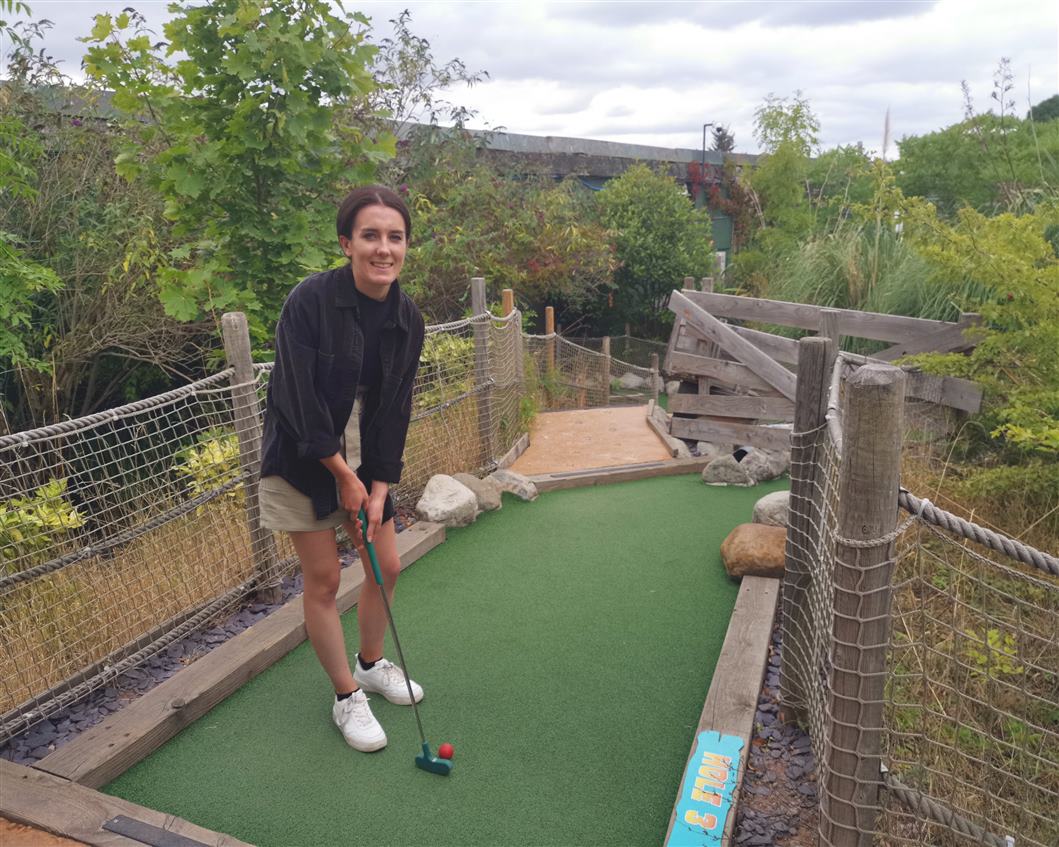 Blaby Golf Centre is home to a nine-hole full-sized golf course, a nine-hole pitch and putt plus an 18-hole crazy golf course.
We tried the Congo River Adventure Golf which offers a trip down the Congo River along with full-sized replica animals and convincing sounds adding to the atmosphere. Each hole is unique with twists and turns and plenty of surprises to keep you on your guard.
We had great fun testing our skills and even bagged a hole-in-one although, probably more by luck than judgement! A great little course, well worth the entrance fee.
If you need some refreshment after your game, stop off at the attractive on-site Rose Garden Café which offers both indoor and outdoor seating.
Adults £7, children (under 12) £5
Open daily 7am-5pm
WHERE TO STAY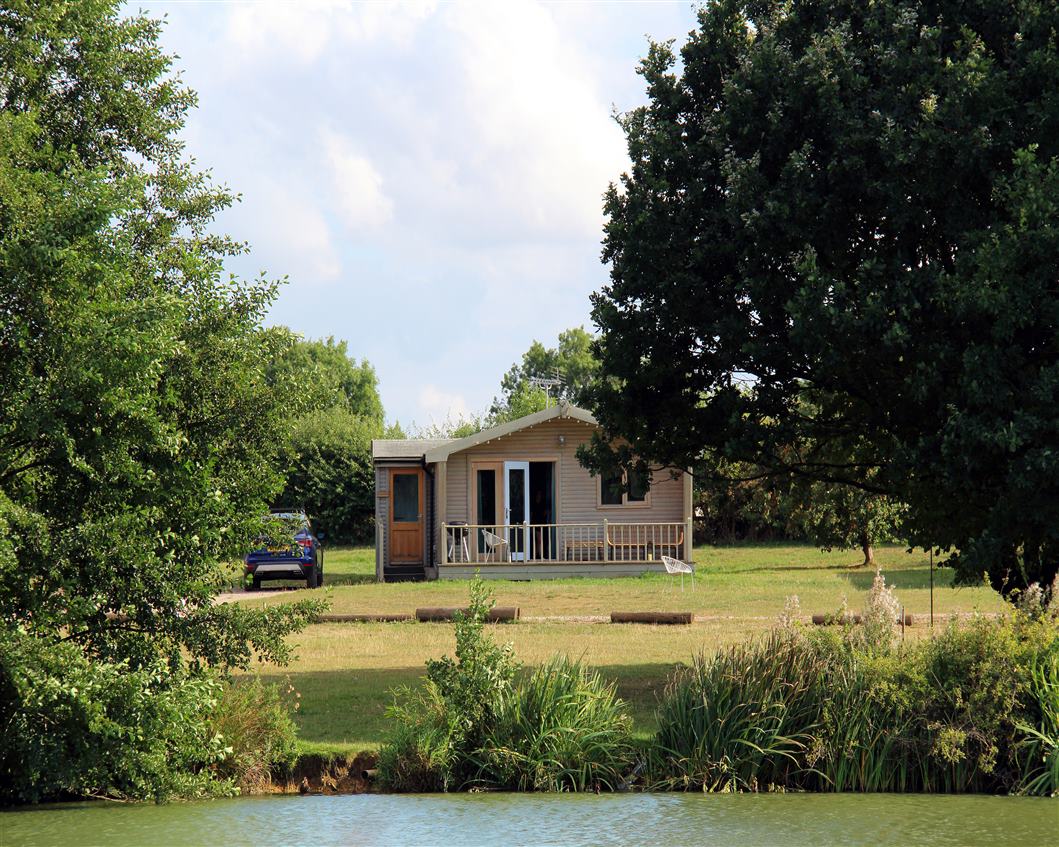 Brook Meadow – which won Silver in the Visit Britain Awards for Excellence 2022 – is situated on the outskirts of Sibbertoft, a quiet village yet just 45 minutes from the busy city of Leicester. Mind you, it seems like you're a hundred miles from a major conurbation because it's so peaceful. In fact, the silence is only occasionally interrupted by the distant engine of a tow plane, from the nearby gliding club, gently settling down its trailing glider into the thermals.
This family-run, family-friendly site is set within a working farm and guests can get hands-on, if they choose, by collecting eggs and enjoying Saturday night "movies" in the cowshed!
There's a choice of accommodation, everything from tent and caravan pitches to glamping and wooden lodges. We stayed in one of three quirky lodges, all boasting individual names and distinctive botanical themes.
Kingfisher Lodge was built in 2014 and, naturally, there are a few aspects which perhaps need attention, such as the creaky floorboards in the second bedroom and some fresh staining on the decking. However, it's very homely inside. Unlike traditional mobile home lodges seen elsewhere, Kingfisher has a cosy boutique hotel vibe with plush furnishings, heavy drapes and a unique feel to each room.
The view from the lodge's small veranda makes the most of the site's fishing lake for which permits can be obtained. Even if fishing isn't your thing, take a stroll around the lake's perimeter and enjoy the abundant wildlife before settling down to experience the setting sun from the comfort of your lodge.
Brook Meadow is an ideal location for discovering this part of the country while affording you a quiet, peaceful break from the hustle and bustle.
PLACES TO EAT
There are myriad cafés and restaurants for grabbing a tasty lunch or delicious dinner. One of our favourites was the Foxton Locks Inn situated alongside the canal at the foot of the famous Foxton Locks.
This busy inn has inside and outside seating and an attractive conservatory area overlooking the water where you can watch the boats manoeuvre as they start their journey up the ten flights of locks.
The menu offers a selection of traditional dishes with a good selection of vegan options. We tried the red lentil, vegetable and coconut curry (£11.95) and the vegetable and soya burger (£10.95). Both were generous portions and very tasty.
During our visit the inn was very busy so we waited a little longer than normal but staff were attentive and the pleasant and interesting view made the time pass quickly.
Open Mon-Fri 12pm-4pm; Sat & Sun 11am-6pm (see website for food availability).
www.restaurantfoxtonlocks.co.uk
FURTHER INFORMATION
Visited: August 2022