At the end of August 2016, just as the school summer holidays were drawing to a close, we decided to treat the kids – and ourselves, of course – to our first Eurocamp adventure. Unlike our friends who are die-hard Eurocampers, we've never sampled the company's popular holidays but after this 5-day break we'll certainly be flipping through the 2017 brochure.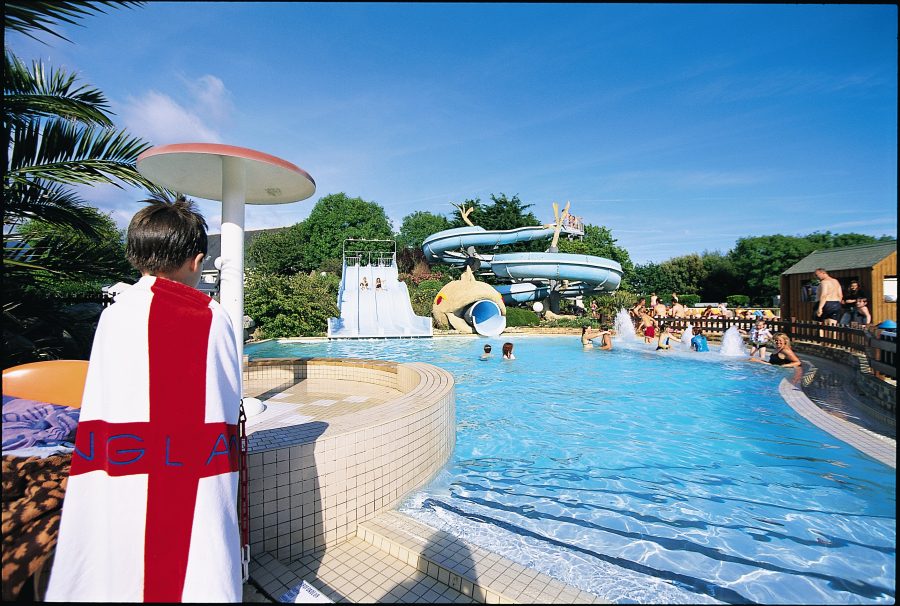 Our adventure began as soon as we stepped aboard Condor Liberation, the sleek, high-speed car ferry with space for 880 passengers and 245 cars. There are several options when it comes to seating and we opted for seats in the comfortable Ocean Club Lounge, enjoying complimentary drinks and power supplies at the table, which meant the kids could keep their various electronic gadgets charged.
Mind you, they didn't spend much time on their iPads. Even though our crossing to St Malo via Guernsey, where we swapped ferries, took several hours, there was plenty to keep the kids occupied. Matters were helped, of course, by the mirror-flat sea which meant the vessel's movement was almost imperceptible.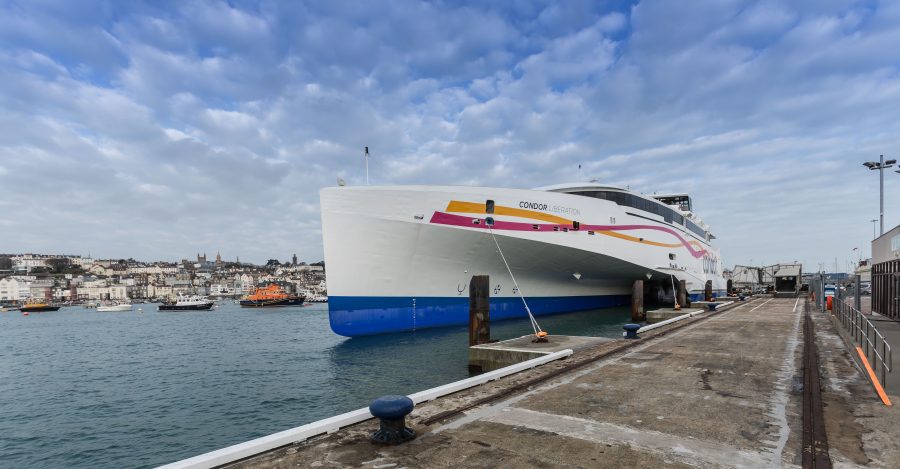 On the viewing deck, we enjoyed feeling the fresh air on our faces and keeping our eyes peeled for passing ships while inside Peter visited the soft-seated children's area to watch an entertaining film. Board games were also available to hire for a small charge.
After disembarking at St Malo, which was straightforward and well organised, we were on our way to La Pointe St Gilles in Benodet, southern Brittany. The drive was just over three hours but the time passed relatively quickly and before long we arrived at the camp. Although the Eurocamp rep wasn't on duty because we'd arrived fairly late in the evening, it only took a quick phone call (the contact number was display in the Eurocamp reception tent) before a friendly rep arrived on his bike to show us to our mobile home.
Eurocamp is the UK's leading European camping specialist and have mobile homes and tents at over 180 parcs across the continent. We were staying in a two-bedroom Esprit holiday home with decking. Although at first it seemed a little small, we soon got used to it and enjoyed relaxing and eating outside on the decking, utilising the table and chairs. Plenty of crockery, pots/pans, oven and microwave meant we were able to cook some fab evening meals.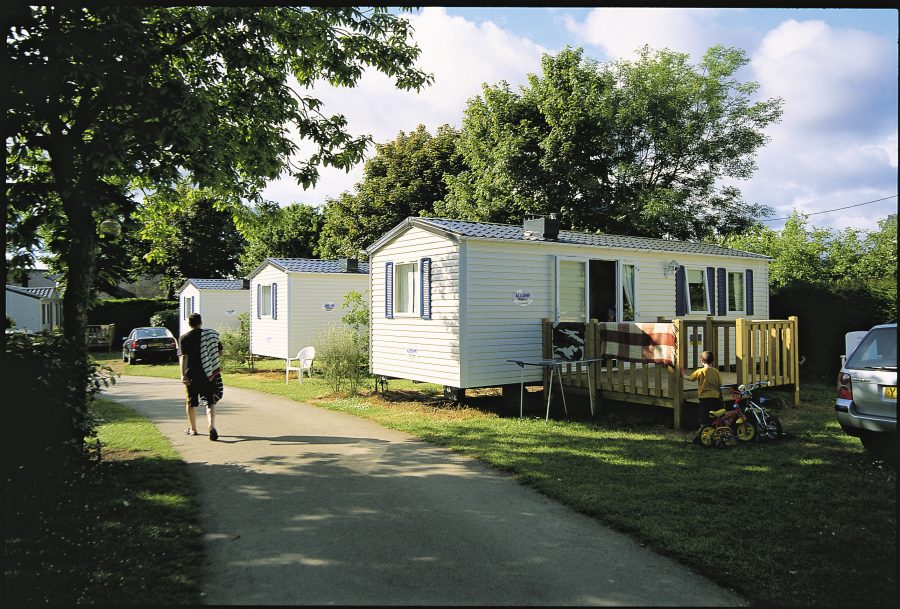 Other positives included being able to park alongside the holiday home; and although the mobile homes were positioned close together, this encouraged socialising between families. Many of the children in our row were soon playing together while the parents chatted.
Soon after arriving, we noticed a few little things were wrong in the holiday home, such as a broken light bulb and a bathroom blind which seemed to have a mind of its own. We reported this next morning and within minutes a rep arrived, again on a bike, ready to sort everything out. The speedy service was much appreciated.
If you don't want to carry too much luggage in terms of bedding, you can pre-book linen while an Essentials Pack and Welcome Pack, costing £3 and £12 respectively, provide some bits and pieces to get you started, including matches, tea towel, washing-up liquid, coffee, tea, sugar, biscuits and some red/white wine. I'd certainly recommend doing this.
La Pointe St Giles is a fairly big site but, fortunately, our holiday home was in a good position for the entertainment centre, shop (a bit expensive but stocks all the basic essentials), reception and pool complex. Peter and Hollie, in particular, enjoyed the outdoor and indoor pools plus the waterslides and lazy river. Yes, the water was rather cold but we were expecting that because of comments previous holidaymakers had made. Raising the water temperature slightly would enhance the experience at the pool complex but, nonetheless, we still enjoyed the time we spent there – and so did everyone else, from what we could see. At least the pools weren't like some I've experienced abroad where even the so-called shallow end is, in my view, deep. Here, the pools were suitable for all ages, thanks to varying depths.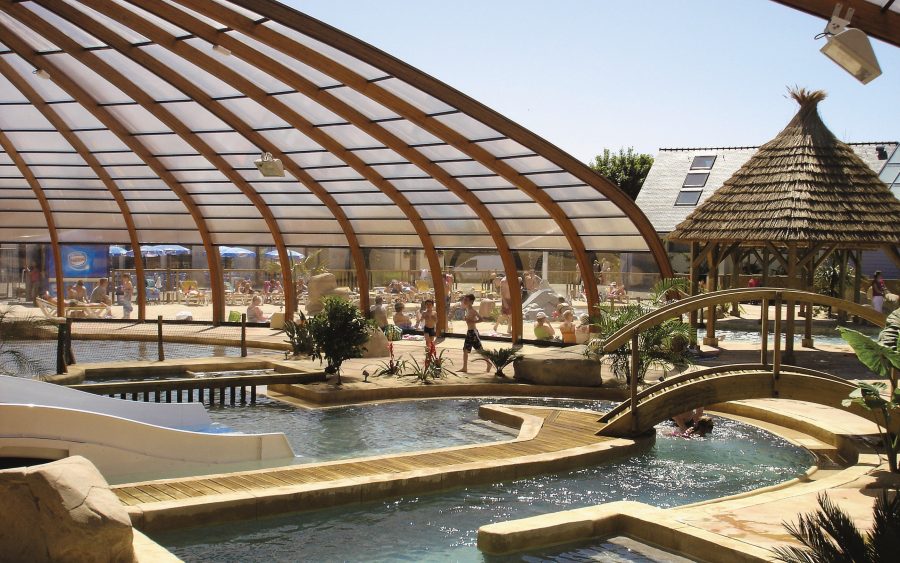 Unfortunately, the tradition of do anything to snap up the best sunbeds existed here with people actually queuing way before the pool gates opened. We didn't want to queue so decided to visit towards the end of the afternoon. That meant we could get out and explore the local countryside and by the time we returned, around 4pm, there were spare beds available; and on the odd occasion there weren't any around, the pool staff allowed us to bring in our own camping chairs.
Eurocamp staff run kids' clubs and popular they are, too. There are various other activities on offer, including kayaking nearby. We played either tennis, football, volleyball or table tennis most evenings before returning to our holiday home via the clubhouse, to see what evening entertainment was on offer, and the excellent children's play area.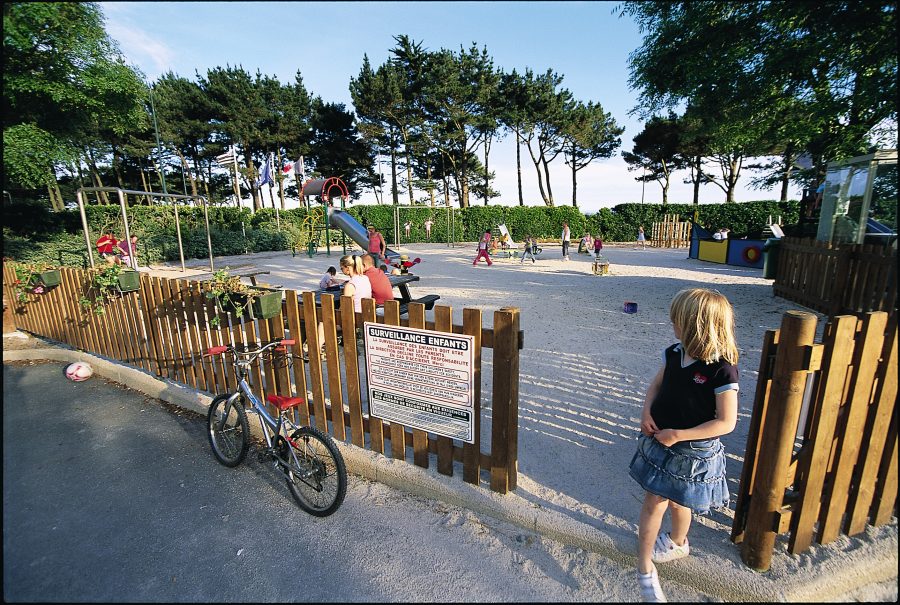 Other than the cool water in the swimming pools, the only disadvantage we found at the site was having to park our car outside the parc on the final night because we were leaving relatively early the following morning to catch the ferry. The barriers drop at 11pm and don't reopen until 8am.
The parc's location is very attractive, with a small beach just outside the entrance and the sleepy resort of Benodet a short coastal stroll away. The promenade offers cafés, restaurant and shops as well as ample opportunities for a nice family while admiring the scenery.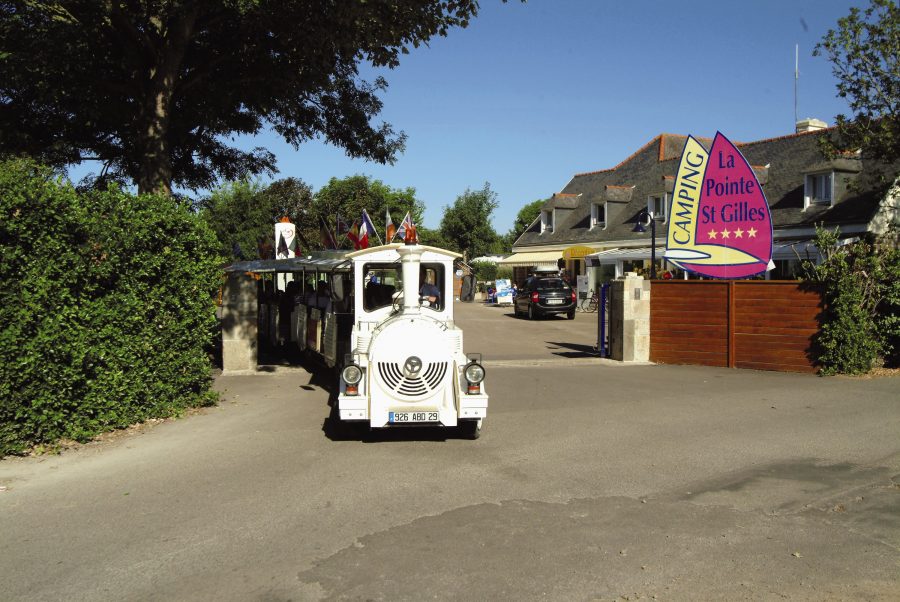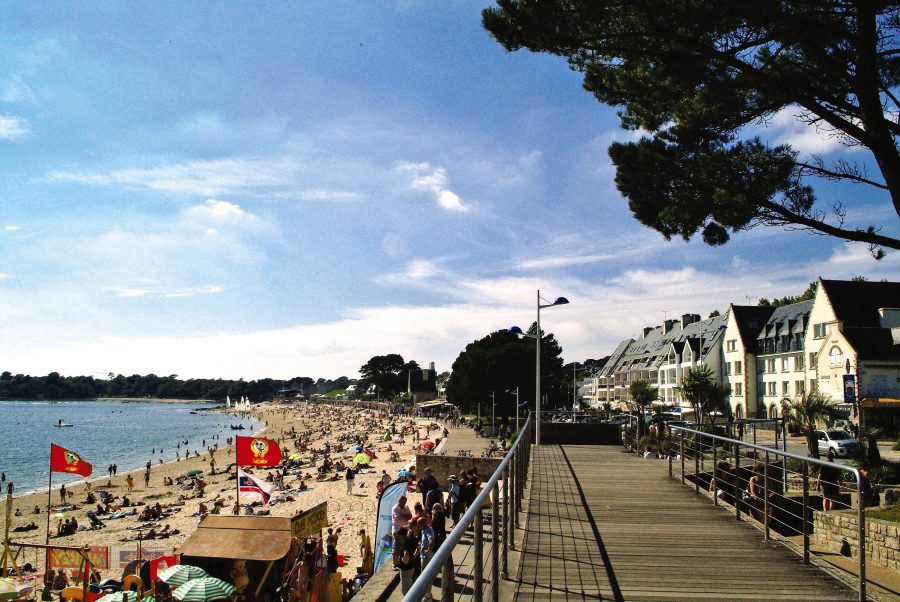 The Benodet beach is sandy with plenty of room. In fact, this stretch of Brittany is blessed with superb, sandy beaches and intimate rocky coves. We spent many hours relaxing on long stretches of powder-white sand playing with the kids, swimming in the sea and simply enjoying the beautiful vistas.
Unusually for us, we didn't wander too far from our base. This holiday was about relaxing before the kids returned to school. But we did drive to the beautiful walled town of Concarneau, Quimper, the cultural heart of Brittany, and many other villages and towns within the area.
For Hollie and Peter, their favourite trip was to Odet Loisirs, a wonderful little adventure park hidden amidst the lush Brittany countryside. Costing nine euros per person, there were a host of rides and activities which amused our two for hours, including rope bridges, trampolines, waterslides, zip wire and much, much more – that is somewhere we'd highly recommend.
All too soon, our Eurocamp break had come to an end but we had the ferry crossing back to the UK to look forward to, especially as the timing meant we'd be able to spend a few hours in Guernsey.
If like us, your ferry crossing is early morning with an evening return, you might want to consider staying overnight, close to the ferry terminal. We booked a room at the recently-opened Travelodge, situated minutes from where we boarded the Condor ferry. Overlooking Holes Bay, the hotel's contemporary bedrooms were comfy and contained everything we needed, plus it gave us the opportunity to enjoy a cooked breakfast at the restaurant before heading on our way. Parking is on a first-come, first-serve basis and the car park can get busy, but nonetheless we all enjoyed staying at the hotel.
Overall, our five-day Eurocamp adventure had gone swimmingly and we'd certainly be keen to experience another site – perhaps next year!
More information:
www.eurocamp.co.uk/ / tel: 01606 787787
www.odet-loisirs.ft/ / tel: 0033 (0)2 9859 1825
www.travelodge.co.uk/ / tel: 08719 848484
Condor Ferries operates a year-round service to the Channel Islands from Poole with its fast ferry Condor Liberation, alongside a conventional ferry service from Portsmouth. Prices start from £59pp each way with a car. www.condorferries.co.uk/ / tel: 0345 609 1024
Reviewed: August 2016
[/fusion_text]