Recently, my family and I had the pleasure of visiting the luxurious Dylan Coastal resort in Camarthenshire. During our visit, I enjoyed a men's facial at the on-site spa. For all the treatments available at Dylan, Ishga products are exclusively used.
Impressed by the overall experience and feeling invigorated after the facial, I wanted to promote the products on Travellowdown because the company's extensive products are ideal companions for anyone heading off on their travels.
We decided to sample a range of Ishga products, namely men's Marine Cream, Invigorating Body Oil, Hebridean Sea Salt Scrub, Men's Beard and Shave Oil, Nourishing Face Oil and Sanitiser.
Ishga, derived from the Gaelic word for water, use sustainable harvested antioxidant-rich Hebridean seaweed. The processes used by Ishga while making their products also harness vitamins and minerals within seaweed; better still, the whole range is vegan and cruelty free.
We particularly enjoyed using the face and body oils which left the skin feeling soft and radiant all day. The face oil only requires a small drop to nourish the whole face although we did find the body oil needing more applications relative to the size of the area being treated, so you may find this product is exhausted more quickly.
I sampled the Marine Cream during my facial and it's a product I would definitely recommend, being easy to apply and providing long-lasting softness to my skin.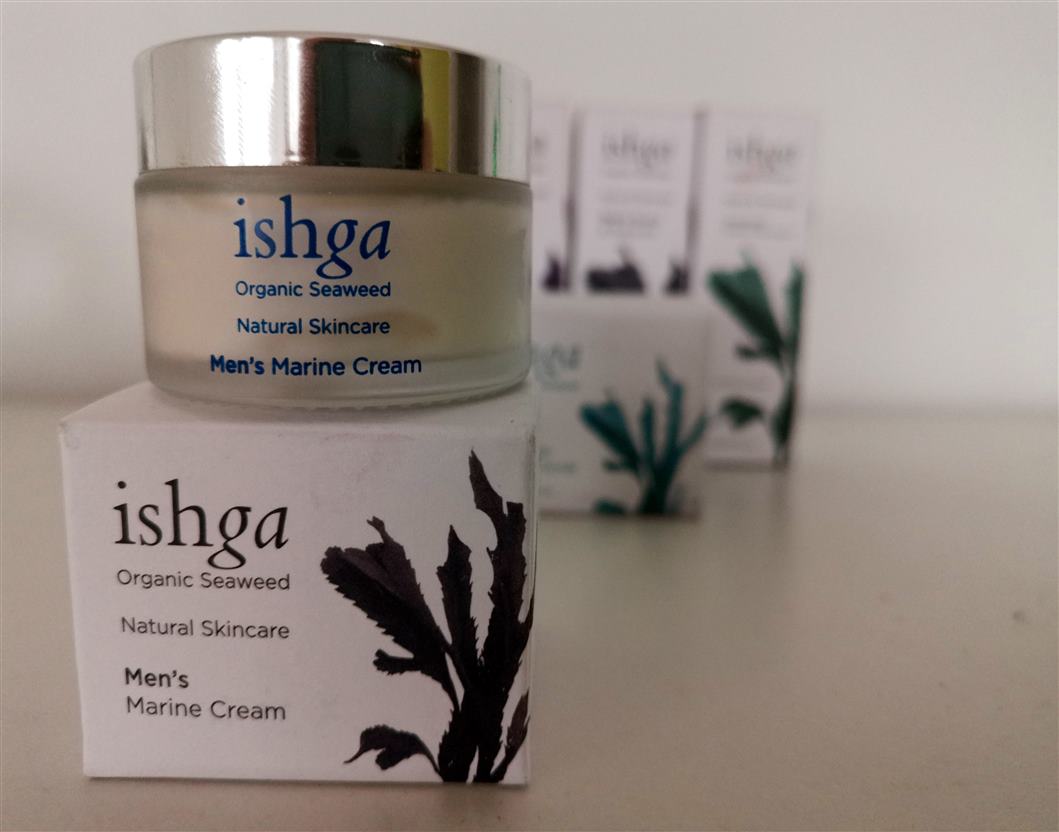 Among the more basic items in the range is the sanitiser. In recent years, we've all used our fair share and this is without doubt among the best we've used. Suitable for both surfaces and hands, it comes in two sizes. Furthermore, being 78% ethanol, it's well within the level needed to kill microorganisms.
What makes it different is that it not only kills germs but looks after your skin, too, whereas many other sanitisers leave hands feeling dry. The seaweed's natural antioxidant properties protect the skin while glycerine keeps hands hydrated; it also smells good, too. It's no surprise, therefore, to hear that it won "Best Sanitiser Award 2021" in Marie Claire magazine.
There are many products within the range with some specifically designed for men and gift packs to treat a friend or to purely pamper yourself! It was also good to find many items are available in handy 30ml travel sizes, ideal for whenever you're taking a trip.
Overall, highly recommended.
More information:
T: 01851 703278
[Reviewed: December 2022]