Before arriving for our three-day activity break at Manor House Hotel, situated close to Okehampton on the edge of Dartmoor, we couldn't imagine how one hotel could offer so many activities. Virtually every sport you can name is offered and, if I'm honest, we were a little concerned as to whether everything would run smoothly. But, I'm pleased to say, we couldn't have been more wrong!
Manor House Hotel – along with sister hotel, The Ashbury – are promoted as "the only sport, craft and spa hotels in the UK" plus the "only 3-star hotels with 5-star facilities".
When it came to selecting activities, the booking system couldn't have been more straightforward. Sign-up sheets for the next three days' group activities, including exercise classes, crafts and football, were displayed on a wall in a designated area; for booking out table tennis tables, tennis, badminton and squash courts, folders were provided and you simply recorded your names against the required time slot. This well-honed system worked beautifully without any hitches.
With such a long list of activities on offer, you'd have no trouble occupying a week's holiday at the Manor House Hotel. Some activities didn't even need pre-booking, such as the two crazy golf courses – one of which was particularly challenging! Both courses were never over busy and we managed several rounds during our short stay; other activities which didn't need booking included pool, snooker and a dip in the pool.
During our visit, we sampled, among others, table tennis, indoor and outdoor tennis, tennis coaching, Pilates, badminton, pool, snooker, swimming, crazy golf, indoor bowls, rifle shooting, ten-pin bowling and mini-football. We certainly got the blood pumping and felt good because of it.
When it comes to the hotel's accommodation, it has to be remembered that the Manor House is a three-star establishment. So don't expect luxurious rooms with every mod-con you can think of. Instead, what you get are basic but functional rooms containing some essential items, such as hair dryer and tea-making facilities.
Yes, the décor throughout the hotel would benefit from being updated a little but, to be fair, we weren't in our rooms much because this place is all about getting out and being active.
Actually, we were pleased with our rooms because they enjoyed the added benefit of a small patio and seating area with pleasant views towards the slopes of Dartmoor in the distance.
The Manor House Hotel sits amid attractive grounds with useful covered walkways leading guests to the various activity areas – always welcome when it's raining; signposting was good, too. Car parking spaces were aplenty with sections designated to groups of room numbers, ensuring you never had far to walk with your bags.
During the evenings, there was live entertainment, TVs showing the latest sporting events and plenty of seating areas for those wanting somewhere a little quieter.
Among the aspects of our stay which pleased us most was the food experience. Again, we envisaged long queues in the buffet-style restaurant, especially considering the huge number of guests being accommodated. But, thankfully, there weren't any queues. We were allocated a table at the start of our stay and that was ours for every breakfast and dinner (lunchtime you're free to choose where you want to sit). We liked the allocated table system and believe it helped meal times run smoothly.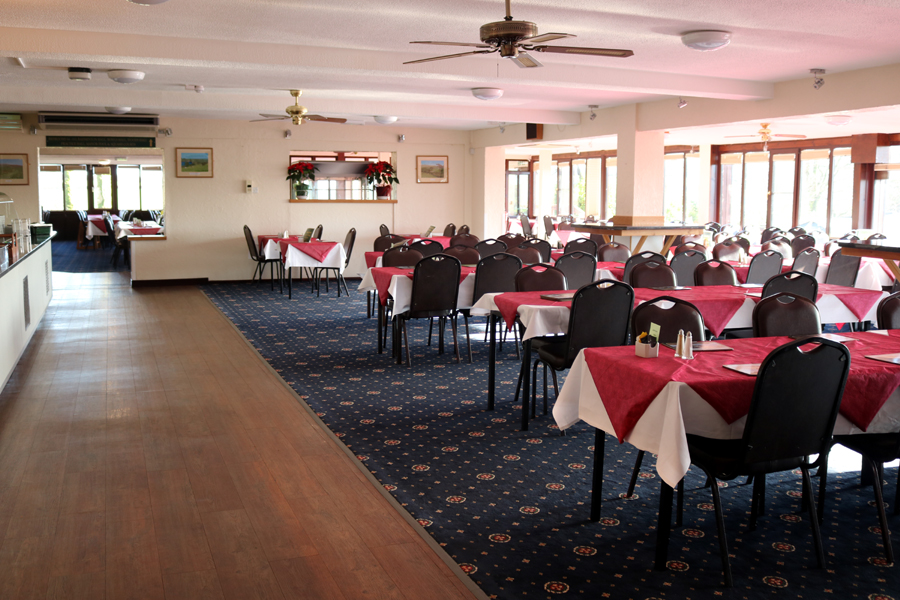 The quality and choice of food was pleasing. There were a couple of vegetarian options each day and a kid's choice, all clearly labelled; also, no matter what time you arrived, food was always well-stocked and fresh.
For us, visiting the Manor House Hotel was the first time we'd experienced a sport and activity-based holiday as a family and we thoroughly enjoyed it. We'd certainly recommend it to others and would be tempted to try out The Ashbury, too.