It was a delight returning to The Belfry, the spiritual home of the Ryder Cup, where on our previous visit I scored a hole in one!  Alas, this great achievement didn't take place on any of the three first-class courses, it was while enjoying a round with Paula and the kids on the super 12-hole Ryder Legends course, among the best mini-golf courses we've played.
Inspired by legendary holes on various Ryder Cup courses, my family and I couldn't wait to grab our clubs and have another go at avoiding mini-bunkers, water features and other hazards. Sadly, though, no holes in one for me this time, although Peter and Hollie scored one each!
The Belfry is a prestigious hotel, spa, golf academy and all-round ideal location for a relaxing break. Amid 500 acres of pure countryside, it's difficult to believe that you're not that far from Sutton Coldfield in the heart of the West Midlands.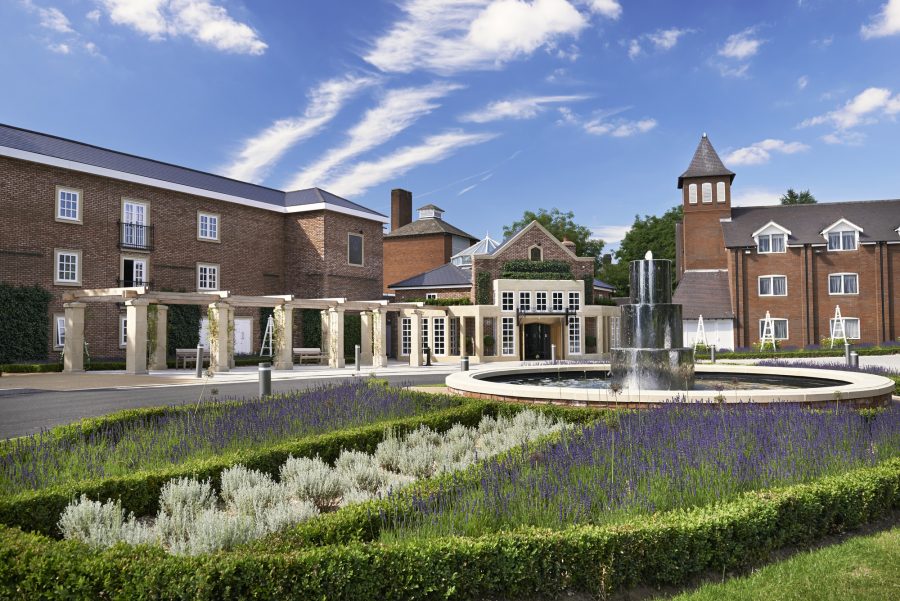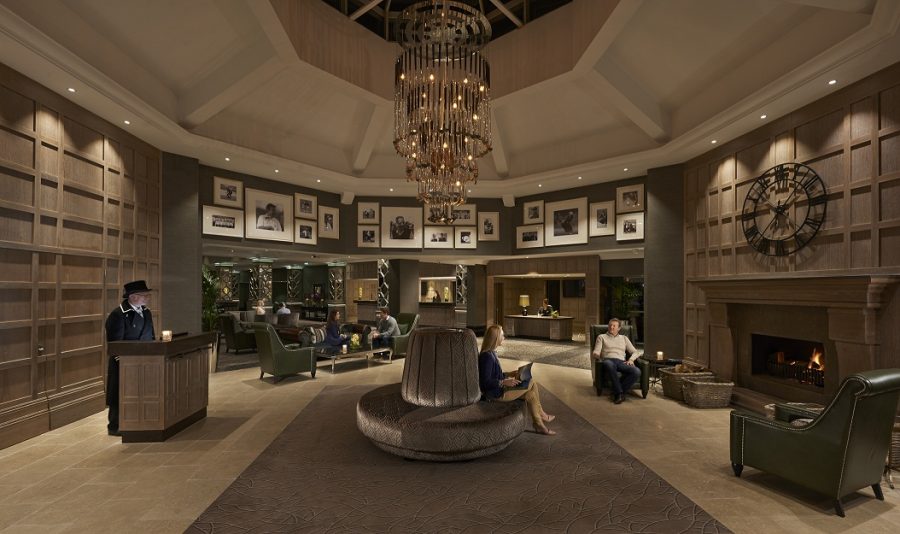 One thing we noticed on our previous visit and was evident this time, too, was that we were made to feel at ease – it didn't matter that we were a family and weren't experts with the clubs. None of the staff were stuffy, all were courteous, helpful and couldn't do enough to make our stay memorable. In fact, The Belfry is extremely family-friendly and has some superb offers, so check out their website.
The Belfry oozes history yet it hasn't become stuck in the past: the contemporary, classy interiors aren't just consigned to public spaces, either, and are evident throughout the restaurants and bedrooms, too. Our adjoining rooms were spacious and spotlessly clean; they contained everything needed for a comfortable stay, including power showers, Sky TV and wi-fi.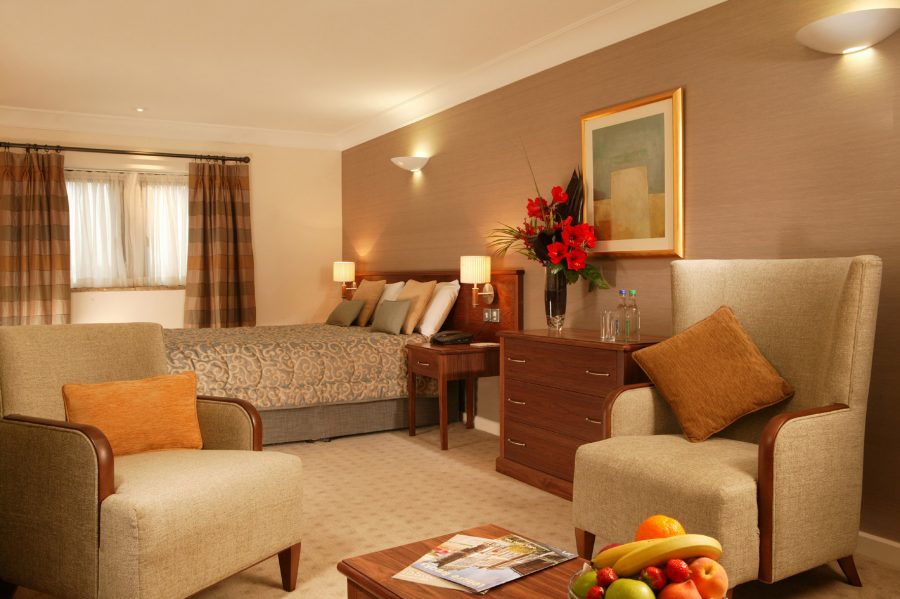 Before dinner, we decided to try out the swimming pool while my 16-year-old daughter, Hollie, was pleased to discover you didn't have to be 18 to use the gym. Afterwards, she joined us for a dip in the spacious pool. For anyone wanting to swim but in need of someone to look after the little 'uns, the Leisure Club has its own onsite crȅche – ask for details.
For dinner, we tried out Rocca's Pizza Pasta restaurant which, sadly, was closed when we stayed before (it's now open Fridays and Saturdays and daily during school holidays). It was full of families, everyone enjoying the relaxed atmosphere and great food. I thought it would be difficult to match the pizzas in Sam's Club House, where we eat before, but the stonebaked offerings at Rocca's are pretty good, too.
Breakfast was taken in The Ryder Grill, which is also the main evening restaurant. The breakfast tables were well-stocked while staff were attentive but not overpowering. We loved the décor, including beer barrel lampshades and a collection of bottles hanging from the lights.
Before leaving, we decided to complete the Woodland Walk, adjacent to the hotel. It's an interactive adventure aimed at families where you're encouraged to make dens, look for wildlife, check out the bug hotel and, for the energetic, try the fitness obstacles en route.
All too soon, it was time to leave again, but I hope to revisit because we can't get enough of The Belfry, it's a very enjoyable resort. A short distance from the motorway, Birmingham Airport and less than 70 minutes' train journey from London, it's easily reached and an ideal base for families wishing to explore the area
Further information:
The Belfry Hotel & Resort
Lichfield Road
Wishaw
Sutton Coldfield
West Midlands B76 9PR
Tel: 01675 238600