If, like us, you're fans of Raymond Briggs' wonderful festive story, The Snowman, then make sure you head to Brighton Museum & Art Gallery before 6th January for a stunning exhibition celebrating this magical tale.
It's 40 years since the original story of The Snowman was published. Since then, of course, it's been turned into not only a stage show but an award-winning 30-minute film.
In 1982 the story was adapted for the small screen and has been shown on Channel 4 at Christmas every year since. It's become an integral part of the festive period and is enjoyed by kids and adults alike.
The original book was narrated entirely through beautifully dreamlike hand-drawn pictures, capturing the innocence and wonder of childhood.
To celebrate the 40th anniversary, Brighton Museum & Art Gallery have teamed up with Penguin Ventures (part of Penguin Random House) to produce a stunning exhibition of the original artwork created by Sussex-based author/illustrator Raymond Briggs.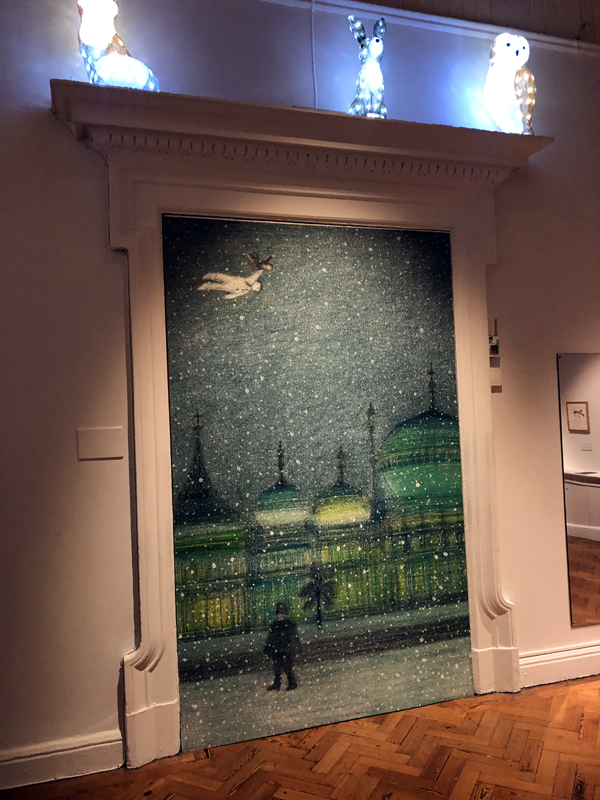 With the entire family being massive fans of the story, we jumped at the chance to visit the exhibition – and, wow, it was worth the four and a half-hour drive from our home in Somerset. It was a real privilege to be in such close proximity to Briggs' actual drawings.
But that's not all. Some of the original hand-drawn cels and celluloid sheets used in the TV adaptation are on display.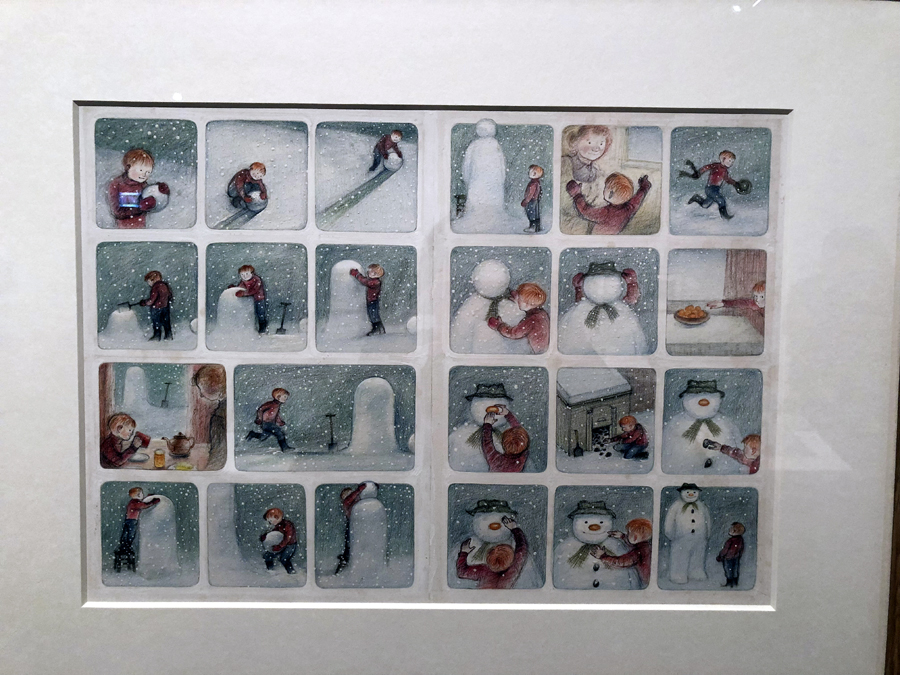 Another impressive element is The Snowman collage spanning an entire wall using festive images submitted by the public. There are also illustrated Snowman tributes from several famous people showing the extent of affection felt for the classic story.
So, if you have the chance, make sure you visit this fine exhibition.
Where to stay
Travelodge Brighton Seafront
Thanks to a million pound refurbishment and a great location just a few steps away from the sea front, this hotel is ideal for anyone visiting Brighton.
As well as being seconds from the promenade, it's only minutes from the city centre with its many streets of shops, cafés and restaurants. So, whatever your plans, this Travelodge is just the ticket.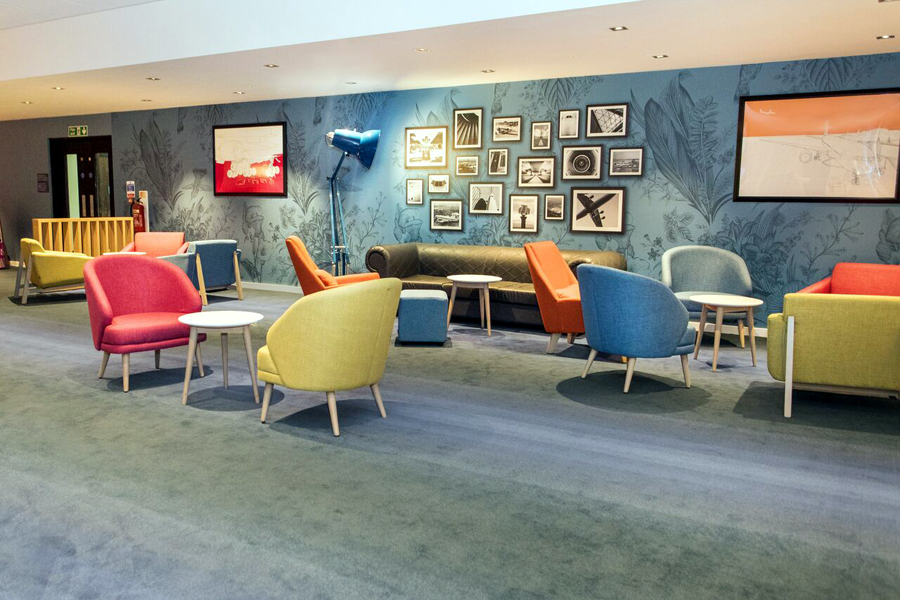 As Travelodge's own website mentions, the hotel's central location alongside some bars and restaurants means there can be some external noise. However, we didn't experience any problems during our stay because the windows are adequately sound-proofed. Of course, any noise could be more apparent during summer months when windows may be open.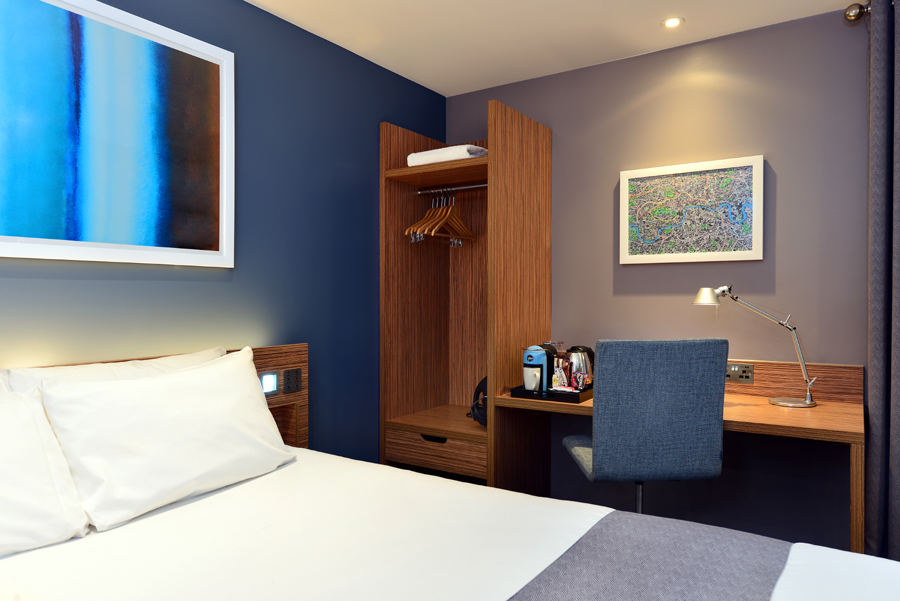 The bedrooms themselves are what you expect from Travelodge: smart, clean and functional. Our two rooms had the added bonus of sea views which was particularly interesting during the rather stormy weekend we visited.
This Travelodge is among the growing number now offering breakfast and other meals. On the ground floor, you'll find a bright, modern café-cum-bar (open 24 hours) offering, among other meals, continental and unlimited full English buffet-style breakfast. With two kids under 16 eating and staying free with every paying adult, it really is a good deal when it comes to a family break; there are also offers for kids on the dinner menu.
Where to park
NCP Brighton Centre – Russell Road
Although the Travelodge doesn't have its own car park, there is a very conveniently situated NCP in Russell Road, which is no more than a couple of minutes away on foot.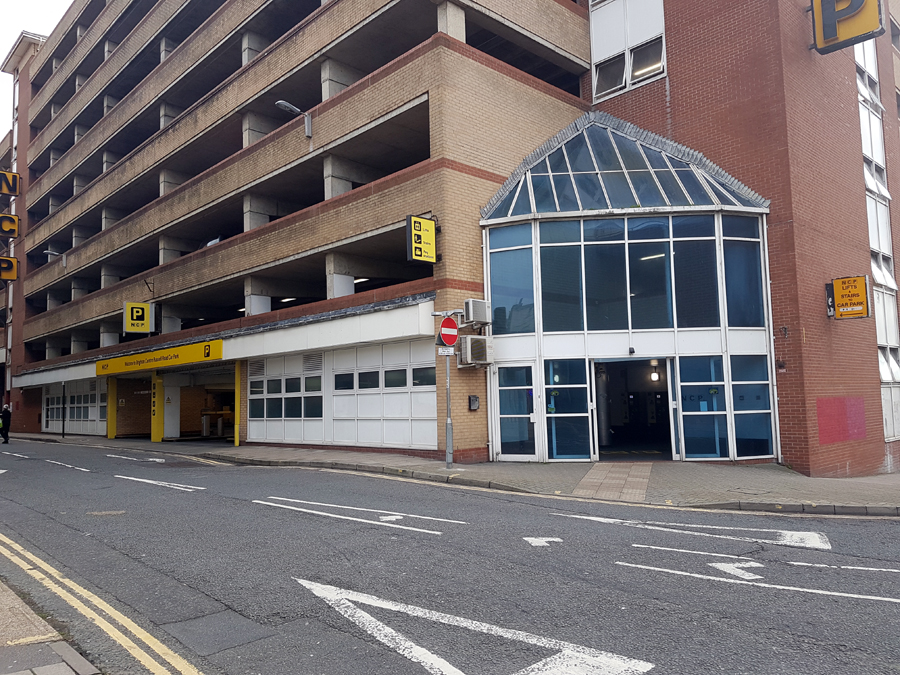 This car park is a good choice for anyone staying at the hotel, wanting to wander along the sea front or head up into the city centre for some retail therapy.
More information:
www.travelodge.co.uk, tel: 08719 848 484
Reviewed: December 2018