Have you ever slept inside a shipping container? Well, if you haven't but fancy giving it a try, head for YHA Eden Project. 
We were visiting Cornwall's popular tourist attraction and wanted a place to stay overnight so decided to try out arguably the YHA's most unusual hostel. As the association is now the official on-site accommodation provider for the Eden Project, it was convenient being within walking distance of the attraction's entrance.
But the other thing which appealed was the chance to try out this rather unusual form of accommodation. To be honest, we were a little apprehensive yet intrigued at the same time because it's not every day you get the chance the sleep in a hermetically-sealed steel container!
Finding the hostel, which is situated on the outer rim of the Eden Project, was straightforward and we were pleased to see it had a large car park. Some hostels are short on parking places but not this one. In fact, the beauty of staying here is that you can leave your car for the duration of your stay and walk to the attraction (around 15 mins). If you don't feel like walking back, just jump aboard one of the complimentary shuttle buses which service the car parks. If, though, you don't feel like walking at all, just drive your car to one of the main car parks – there is no parking fee, which is great because so many attractions charge for parking.
Reception for the youth hostel, which offers free wi-fi for guests in the communal areas, is found within a large heated reception marquee; this area is also the main social hub because there are plenty of tables, chairs, sofas, books, shop/bar and it's where the self-catering kitchen is found.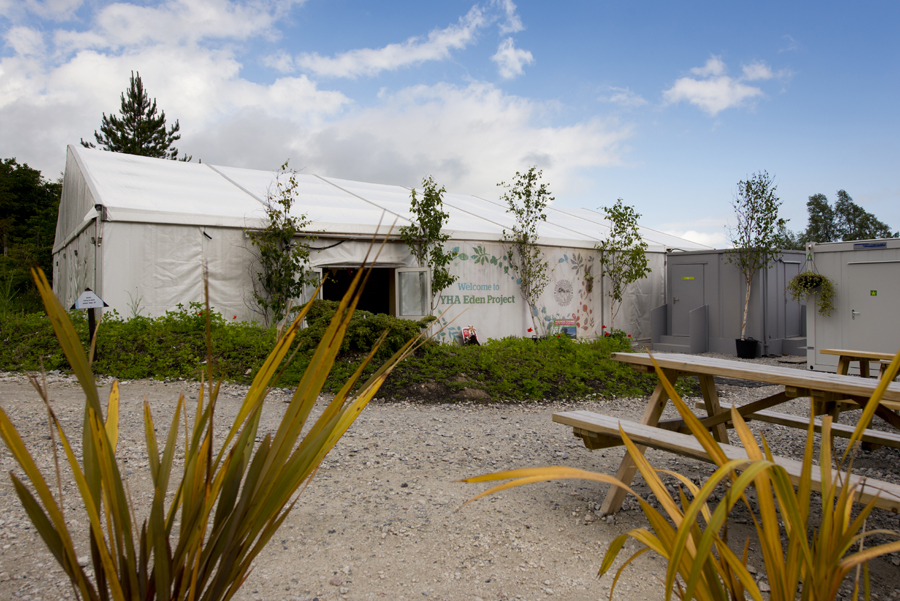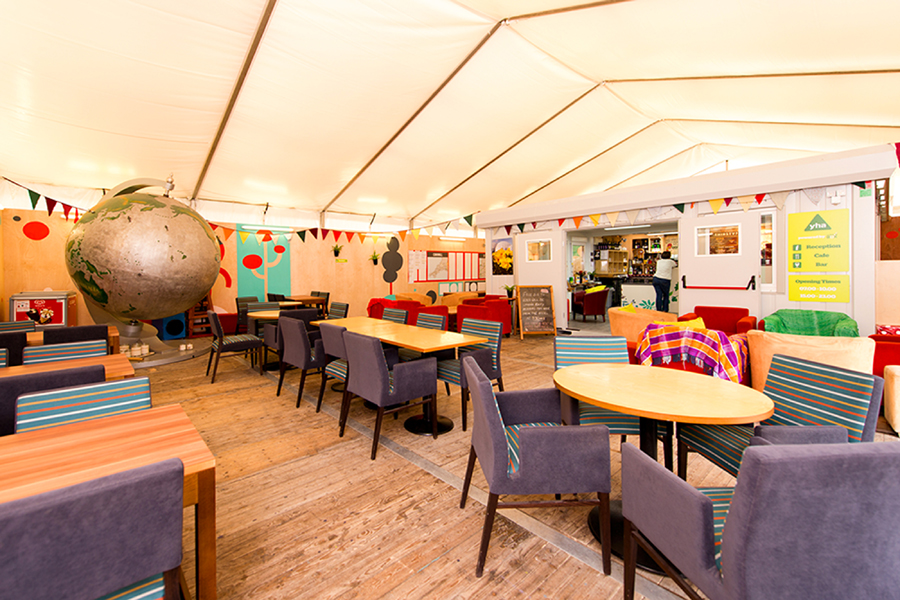 There are no cooked meals available but, to be honest, that didn't bother us because we always like to cater for ourselves. In doing so, we discovered that the kitchen has virtually everything you need, including microwave, hob, kettles and plenty of crockery/cutlery.
As well as indoor seating, there are a few tables and chairs outside. Being a relatively warm evening, we cooked our food and then eat it outside the marquee. Overall, like most hostels we've stayed in, this place boasted a relaxed, happy atmosphere and we had a very enjoyable stay.
But it's the sleeping quarters which make this hostel, which is open all year, rather unique. The YHA's website states that it's "perfectly in tune with its sustainable, eco-friendly surroundings. The modern en-suite bedrooms are made from recycled shipping containers and they're fully kitted out with high-spec bathrooms and all the convenient comforts you'd expect from a hostel – even TVs."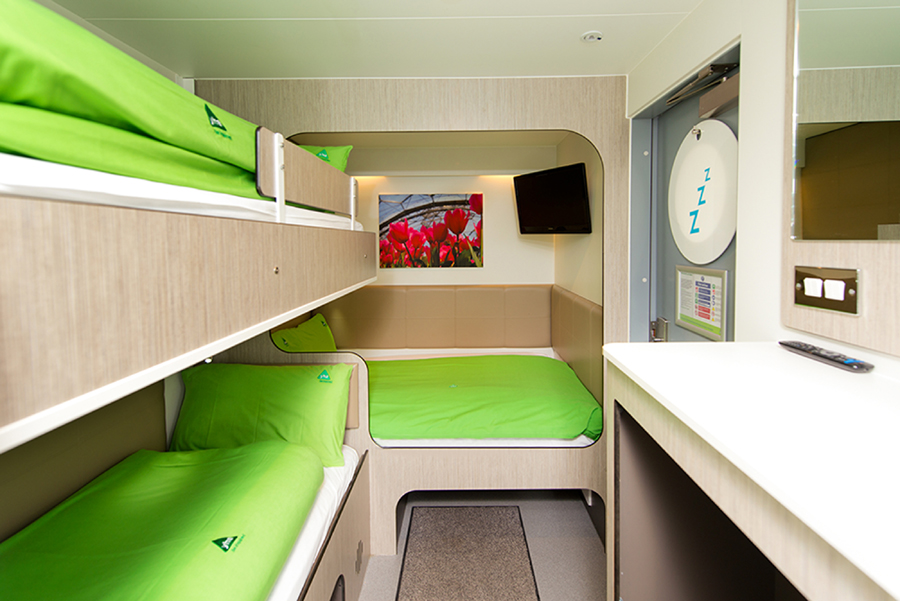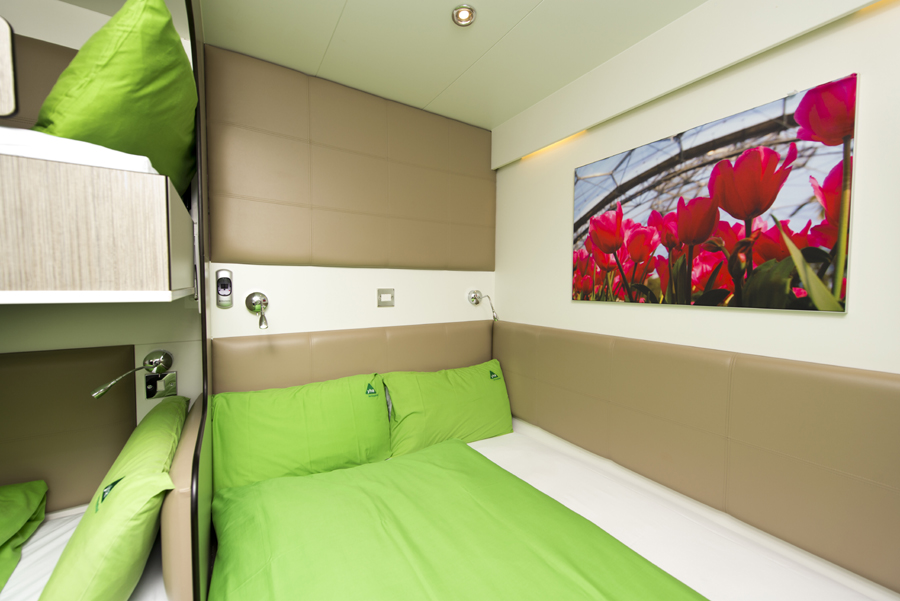 There are 60 bedrooms accommodating a total of 234 guests. Initially, I was worried about ventilation, being someone who likes lots of cool air rather than a stuffy environment, but while there is no window in each bedroom, there is air-con keeping it relatively cool.
As a family of four, our room was cosy to say the least! A bunk-bed and double bed took up most of the space, but there was still room for some shelves and, of course, the bathroom or, more accurately, wet room.
One thing we must point out is the noisy toilet. If you've ever used the loo on an aeroplane, you'll know that the flush is very noisy. Well, expect the same at YHA Eden Project; the only trouble is, if someone gets up in the night and uses the toilet, it can wake up those light sleepers among us. The flow of water whilst taking a shower was also rather noisy.
That apart, it was very interesting trying out these container-cum-bedrooms and we really appreciated being on-site at the Eden Project with all the benefits that brought, such as being able to walk to the attraction.
We'd recommend staying here, it's certainly an experience.
More information:
YHA Eden Project
Bodelva
Cornwall PL24 2SG
Tel: 01345 3719573
www.yha.org.uk/hostel/eden-project
Reviewed:  July 2017