Thanks to the Young Driver programme, you don't have to wait until you're 17 to learn to drive. You can get behind the wheel from the age of ten and learn to drive at one of myriad specialist centres scattered around the UK. With government-approved instructors alongside to guide you every step of the way and a brand new dual-control Vauxhall Corsa to drive, you're in good hands.
Although it sounds like great fun – and it is, of course – there are real reasons why Young Driver training is worthwhile. Figures reveal that one in five newly-qualified drivers crash inside six months of passing their test. In Sweden, accident rates dropped 40% when drivers had lessons at an earlier age so you can understand why the scheme has been adopted here.
On simulated road layouts (including roundabouts, junctions, traffic signs and parking zones), youngsters experience driving forward, reversing, braking, steering and parking; and everyone is given a personalised Drive Diary to record what aspects have been covered.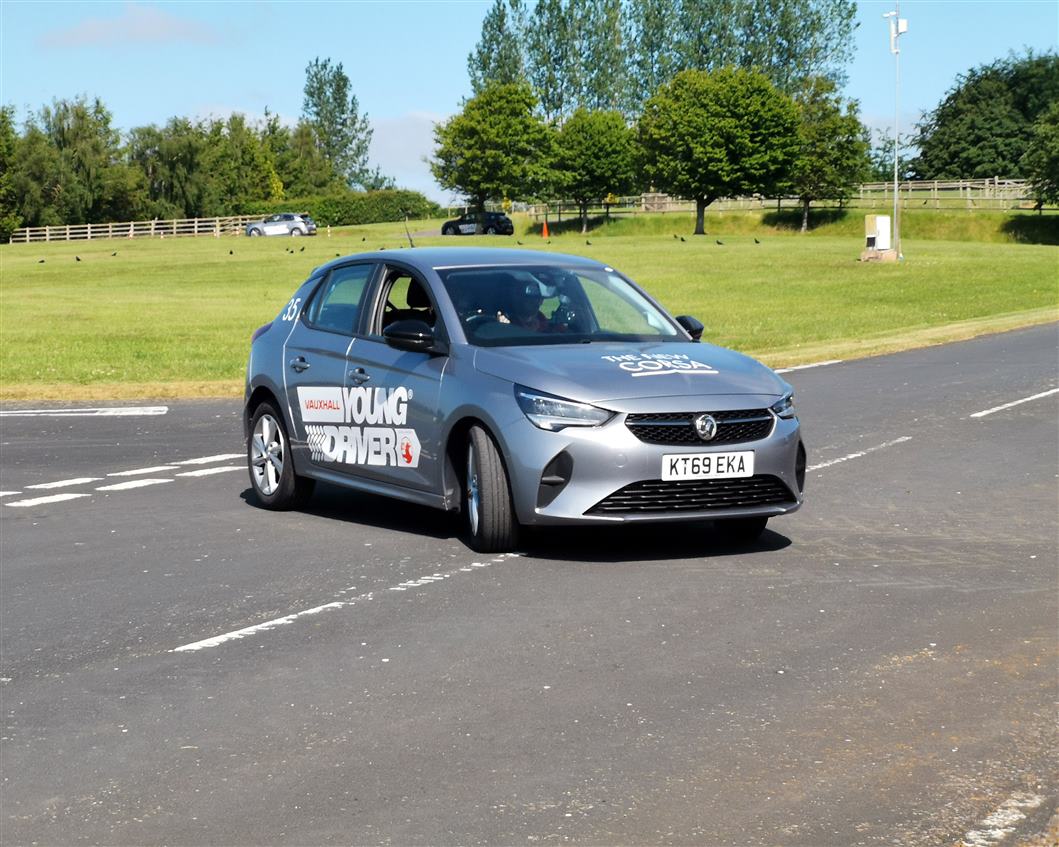 Young Driver lessons take place at weekends and during school holidays. Back in 2017, Peter had a taste of driving in the Young Driver's Firefly car. Now 14, he was excited when invited to try the real thing at the Young Driver's Westpoint site in Exeter – one of over 70 locations dotted around the country.
Hollie, our daughter, had thoroughly enjoyed her drive some years ago at the Bristol Cribbs Causeway venue. On this occasion, however, the Westpoint Centre in Exeter provided an even better experience because it's a purpose-built site.
Due to Covid restrictions, proceedings took a slightly different course but everything went smoothly and after checking in, we headed to the track to meet Peter's instructor and his Vauxhall Corsa.
The setting, especially on a sunny day, is attractive with plenty of open grassland surrounding the extensive track. What makes this site so effective is that it resembles a standard road with the likes of traffic lights, zebra crossing and junctions; there is even a slight incline, ideal for minor hill starts.
After a quick introduction to the car, it wasn't long before Peter was off, along with around ten other students in their respective cars. It was obvious that some students weren't on their first lesson because speeds varied but this didn't affect Peter's lesson in any way and, perhaps, made it even more authentic.
An added bonus – not available when Hollie had a lesson – is the option to purchase an in-car film of the session showing a split-screen of Peter and the road ahead. This is a great idea because although we were able to video from the roadside, it's even better getting a close-up view of your child's reactions.
The 30-minute session passed quickly, just as Peter felt he was getting to grips with driving so, perhaps, an hour-lesson would have been better. However, Peter was chuffed with himself and couldn't believe what he achieved in the alloted time. Having never driven a car before, it was amazing to see him travelling around the roads, completing a hill start and negotiating junctions – and all that within half an hour!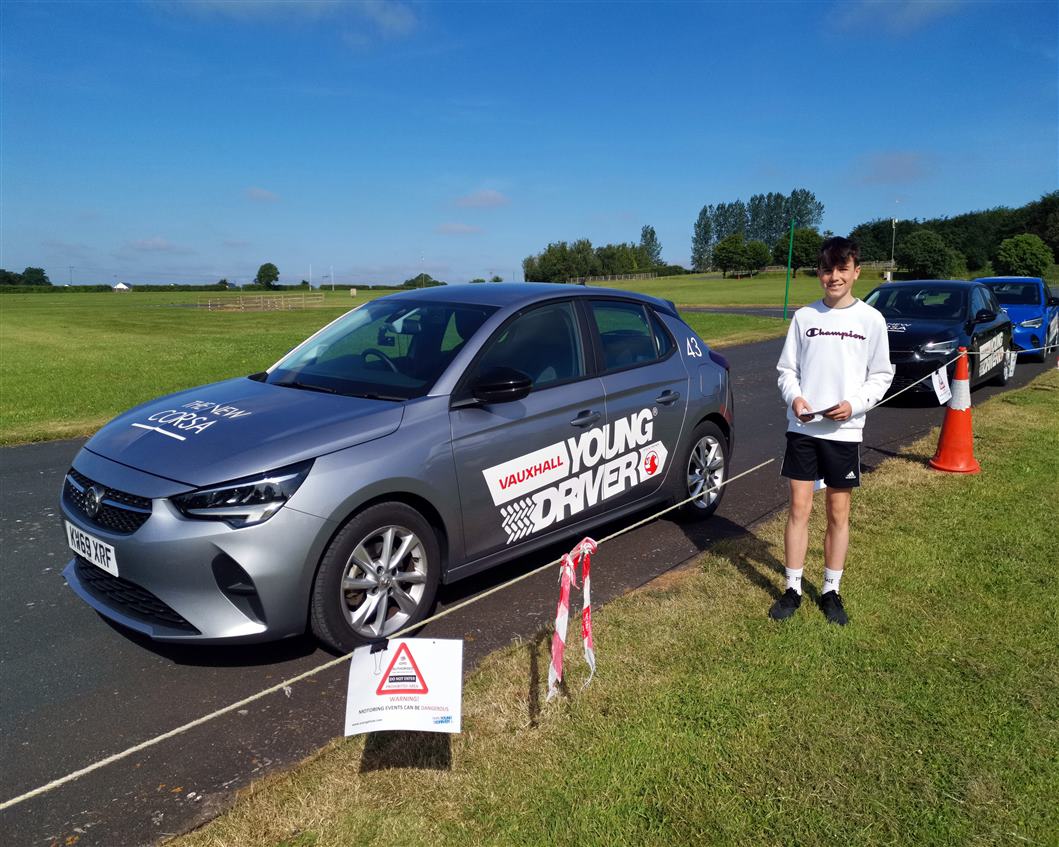 Regardless of whether a child has one Young Driver session or a series before they start driving in earnest at 17, they will always remember the Young Driver experience and I'm sure it makes learning easier.
We thoroughly recommend the Young Driver experience.
Costs as at July 2021:
30-min lesson – £39.99
1-hour lesson – £74.99
In-Car Film – Introductory price £14.99 (normal price £19.99)
More information: