When visiting London, hotel location is key: how far is it from the nearest Tube station? Is it within walking distance of the main attractions, if you decide to explore on foot? And if, like us, you decide to drive into the capital, is the hotel outside the congestion charge zone? Such factors have to be taken into consideration when selecting where to stay. Well, we can safely say that the Hilton London Metropole ticks all the boxes.
We visited during Summer 2017 and thoroughly enjoyed our two nights at this first-class 4-star hotel, arguably the largest business hotel in the UK. But it's not just ideal for those on business, it's suitable for all, especially families.
Positioned conveniently on the Edgware Road, minutes from Edgware tube station and Paddington Station, it's just outside the congestion charging zone. Plus, having its own secure underground car park meant we could leave the car safely for the duration of our stay. Parking is always at a premium in London so Hilton's private car park is an added bonus (24-hour parking costs £35 weekdays, £25 at weekends).
We're always keen to walk rather than relying totally on public transport and the Metropole is ideally situated, just 15 minutes or so from Marble Arch, where you can join Oxford Street, visit Hyde Park or enjoy the myriad attractions on offer.
The hotel itself, although huge, exudes a personal feel and staff throughout were genuinely friendly – not at all stuffy, which can't be said of some equally upmarket establishments.
We stayed in a spacious family room with floor-to-ceiling windows affording expansive views over the city. The decor was smart and contemporary with very comfy beds and quality toiletries.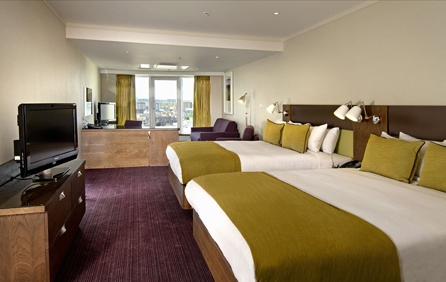 Breakfast was served in the stylish Fiamma restaurant on the ground floor. It's advertised as offering over 100 hot and cold items and I'd certainly go along with that. The array of food was very extensive and inviting, including a huge selection of pastries, breads and appealing mini cakes to temp little ones and adults alike. Bearing in mind this wide selection, our only comment is that cow's milk alternatives – such as soya, which we drink – weren't standard and had to be requested from the kitchen.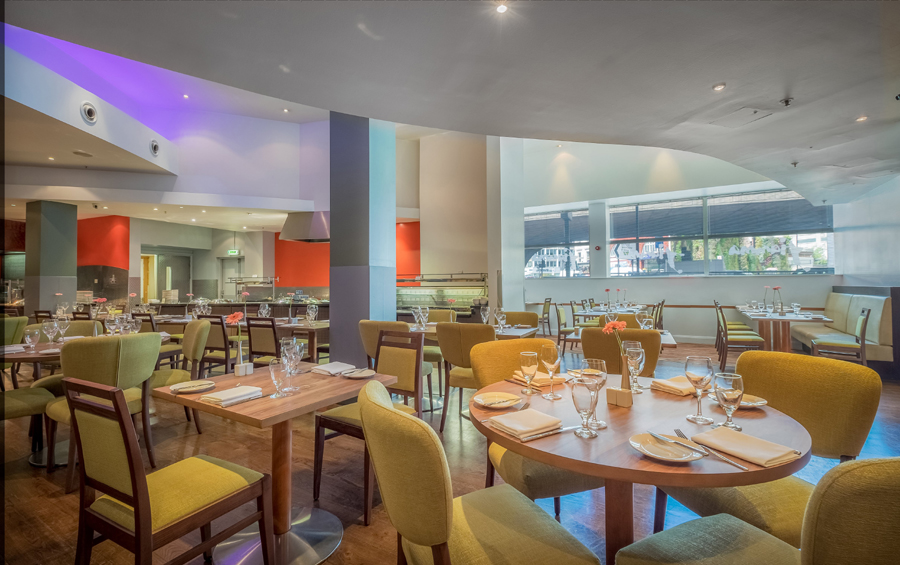 Families are made particularly welcome in the restaurant at breakfast and during the evenings, when under-10s eat and drink free if dining with an adult. The evening menu was equally good and food was plentiful with attentive staff and quick service.
If, however, you prefer something less formal, the Metropole offers other dining options. The attractively lit Edg Bar and the Sports Bar both offer food in a relaxed atmosphere; but if you're pressed for time, try the "grab and go" at the Herb 'n' Kitchen shop where you can take away soups and sandwiches, among other items.
One small comment I would make is that on purchasing just a bowl of chips one evening in the Edg Bar, my bill contained an automatically added service charge. Although this could be removed if requested, I don't feel in these surroundings an automatic charge should be applied. Even though I don't agree on service charges being applied on top of a bill, I know it happens from time to time in restaurants where service is part of the occasion, but surely not in a bar. However, I would point out that this didn't cause any problems, the member of staff was more than happy to deduct the amount, no questions asked.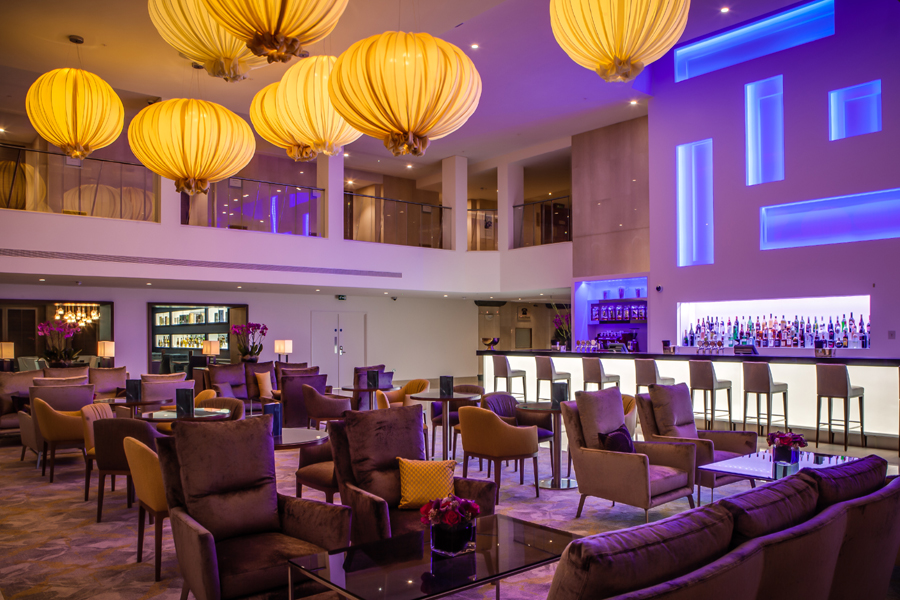 In terms of leisure facilities, the hotel offers a pool, sauna and steam room along with fully equipped gym. Unfortunately, our short – but extremely busy – stay didn't allow time to sample either of these but this didn't detract from what was a very enjoyable two days in an extremely comfortable and well-located hotel with friendly staff.
But before you head home, pop up to Sky 23, a restaurant situated high up on Floor 23 and boasting even more amazing views. Although it's an independent restaurant and not connected to the Hilton, it's worth a look – why not enjoy a drink while admiring the scene below?
Overall, we'd thoroughly recommend the Hilton London Metropole and hope to revisit at some point in the future.
More information:
Hilton London Metropole
225 Edgware Road
London W2 1JU
Tel: 020 7402 4141
Sky 23
020 7723 5728