If you fancy a delicious vegan burger – or any kind, for that matter – I'd recommend heading to Hub Box.
I had the pleasure of eating at the Exeter branch a few days ago and wasn't disappointed. Sat outside watching the world go by while I munched through my tasty burger and scrummy fries was an enjoyable experience.
The restaurant is large with plenty of seating. As well as the outside space, customers can choose to sit inside, where the decor is trendy and vibrant, or head up to the rooftop terrace. But wherever you sit, you're guaranteed great food and friendly staff.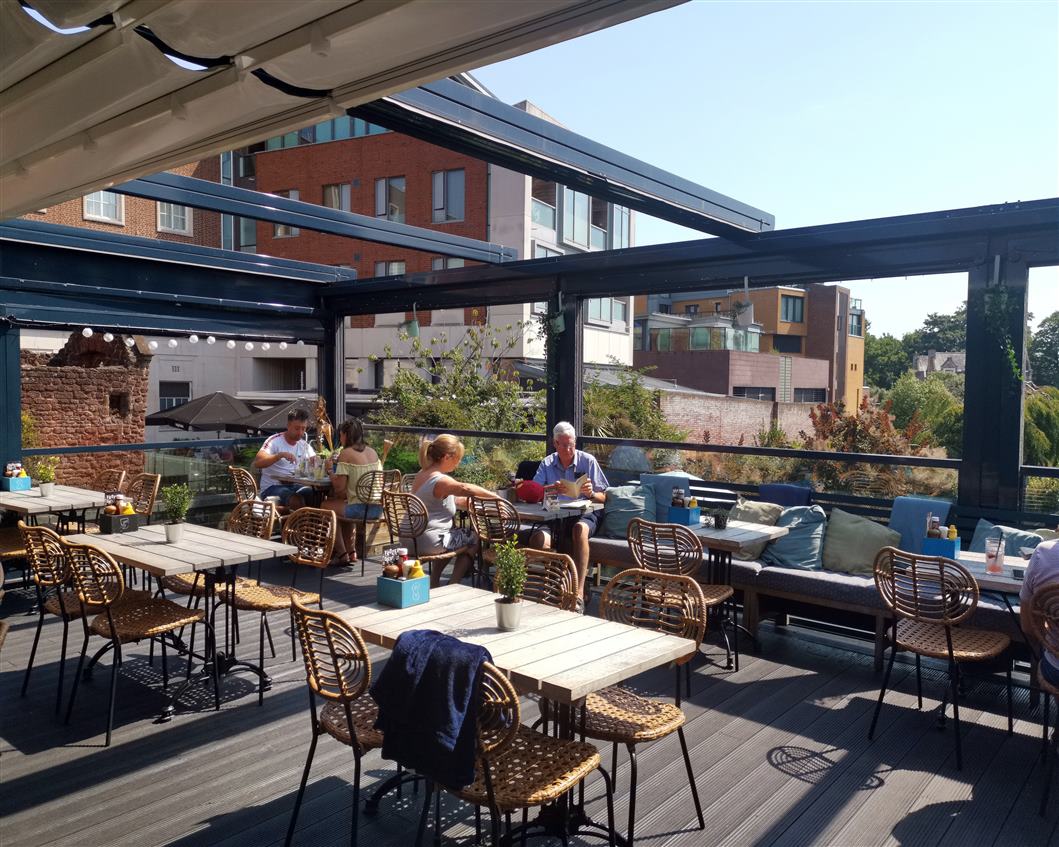 Hub Box is a renowned and much-loved purveyor of award-winning burgers, BBQ and beer has come a long way from its beginnings on St. Ives harbour. With restaurants now spanning not only the southwest but Wales, too, the business is booming and plans are afoot for further expansion.
With its signature vibrant style, each restaurant is completely unique. But whichever branch you choose to visit, expect light, fresh, contemporary décor and a focus on sustainable interiors made with reclaimed materials and upcycled furnishings.
As well as traditional burgers, Hub Box – as mentioned – offers an extensive plant-based menu alongside meat-free alternatives using produce from Beyond Meat and THIS. From the classic Beyond All Star Burger to the THIS Isn't Buttermilk Chicken Burger, the dishes appeal to vegans, flexitarians and anyone who simply loves food!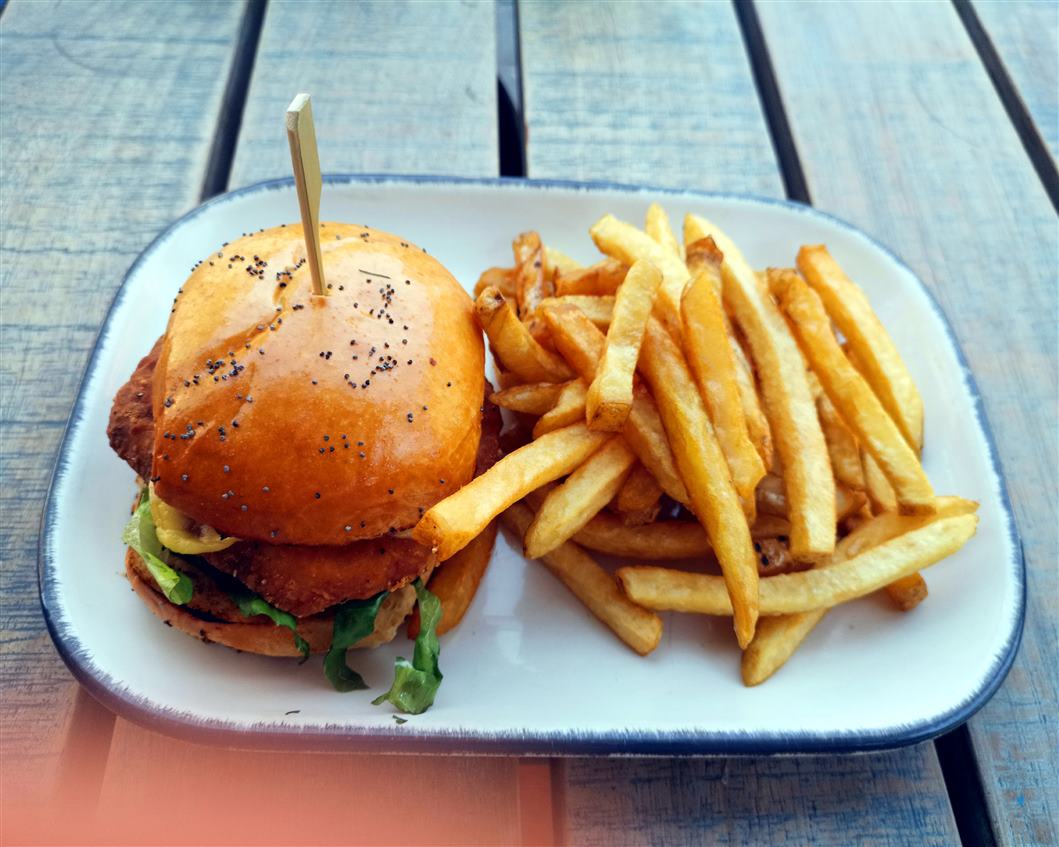 The company, originally called Hub, first appeared on St. Ives' harbour in 2003. In 2012, a branch opened in Truro, popping up in a shipping container to create a fun place for locals and tourists alike. There are now ten restaurants across the UK with more to come.
We recommend Hub Box!
RESTAURANT LOCATIONS:
Falmouth, Pentewan, St Ives, Truro, Exeter, Plymouth. Taunton, Cheltenham, Bristol, Cardiff, Portsmouth
MORE INFORMATION: