We visited Chester recently and enjoyed being based in the Riverside Rooms. Being a family of four, we occupied two downstairs rooms and found them very comfortable. 
The Boathouse Inn sits on the banks of the River Dee while the purpose-built rooms are situated behind the pub. Opened in 2016, the accommodation is a combination of a 16-bedroom new block of rooms plus a further five created in the former "Oarsman" building.
The rooms are tastefully decorated and in keeping with the style of the pub, including the nautical feel.
There is free parking and breakfast is available in the pub – and it was delicious (thankfully, veggies like us were catered for). Pub meals were tasty, too, and a decent children's menu was available.
It's worth enjoying a drink on the terrace because the setting is perfect. In 2015, the pub's owners, JW Lees, added Chester's first "floating beer garden".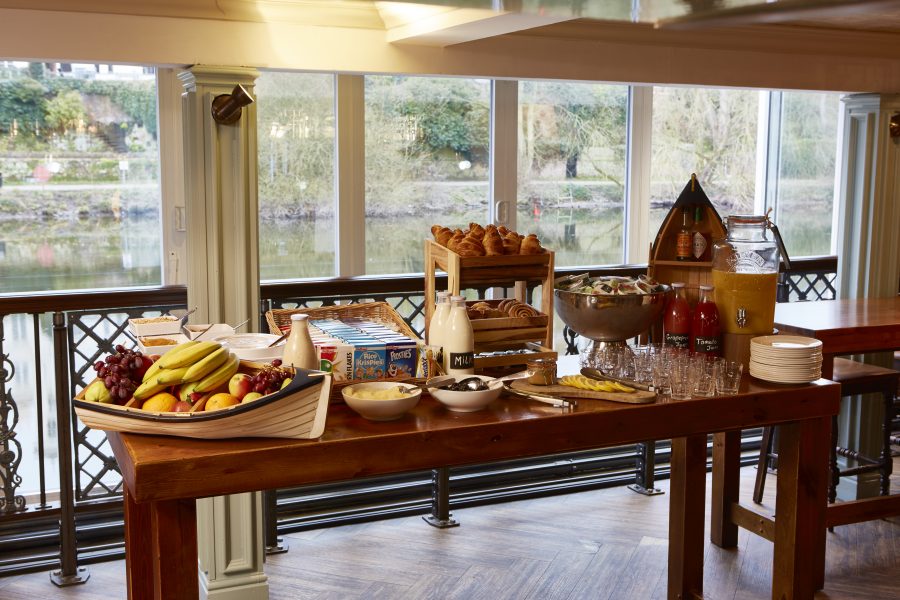 The location is ideal for anyone wanting to explore this attractive, compact city.
More information:
21 The Groves
Chester
Cheshire CH1 1SD
Tel:  01244 328709
Reviewed: October 2016