"Have a good flight!" enthused the smartly-attired stewardess, as she ushered us through security and into the departure lounge. But instead of flying off to some far-flung corner of the globe, we were heading 450 feet into the crisp air for a spectacular bird's eye view of Brighton and beyond!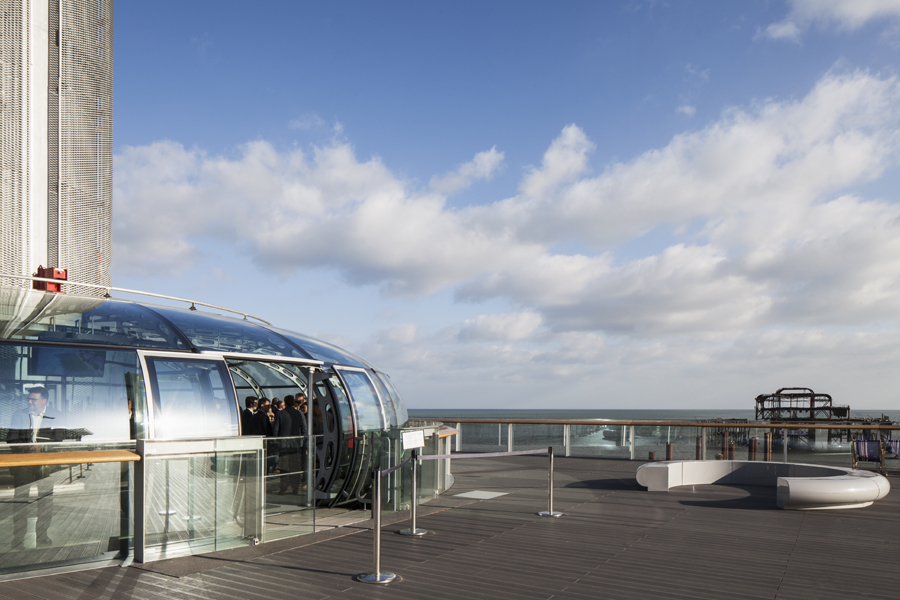 Welcome to British Airways i360, the spectacular landmark on Brighton's sea front, situated where the old entrance to the derelict West Pier, which burnt down in 2003, once stood. To add a touch of nostalgia, i360's ticket office and café have been designed to replicate the style of the former pier's toll booths.
The brainchild of Marks Barfield Architects – designers of the London Eye – BA i360's inaugural flight was in August 2016
Once we'd passed through security and awaited our flight in the departure lounge, we were entertained by a very interesting time-lapse video showing the construction of the i360 tower.
The pod, which can carry a maximum of 175 people, departs from ground level every 30 minutes for this gentle "flight". In fact, so smooth is the experience that we hardly noticed we'd taken off, despite the weekend we visited being all about gale force winds. As we reached the pod's lofty resting place, we were given time to appreciate the far-reaching vistas before gliding down to ground level.
The pod itself is very spacious with seating around the centre, leaving plenty of room to wander and enjoy the panoramic views; there's even a bar if you fancy some refreshment during your flight.
There are myriad flights a day plus various special events throughout the year, including Santa flights. You can even arrange to tie the knot at 450 feet, if you wish.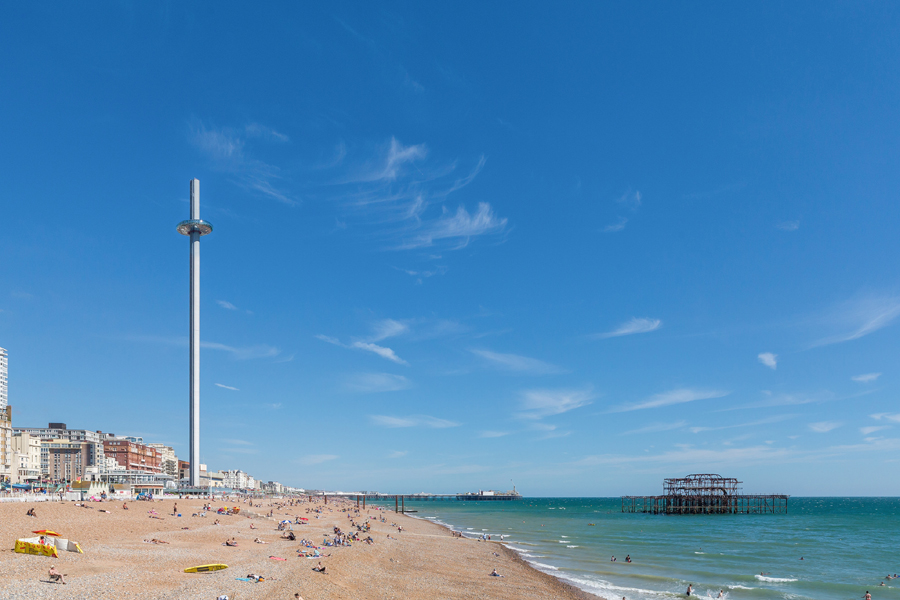 Without doubt, a flight aboard i360 affords passengers a spectacular, new perspective of Brighton and is a definite if visiting the area. We highly recommend it.
Where to stay
Travelodge Brighton Seafront
Thanks to a million pound refurbishment and a great location just a few steps away from the sea front, this hotel is ideal for anyone visiting Brighton.
As well as being seconds from the promenade, it's only minutes from the city centre with its many streets of shops, cafés and restaurants. So, whatever your plans, this Travelodge is just the ticket.
As Travelodge's own website mentions, the hotel's central location alongside  some bars and restaurants means there can be some external noise. However, we didn't experience any problems during our stay because the windows are adequately sound-proofed. Of course, any noise could be more apparent during summer months when windows may be open.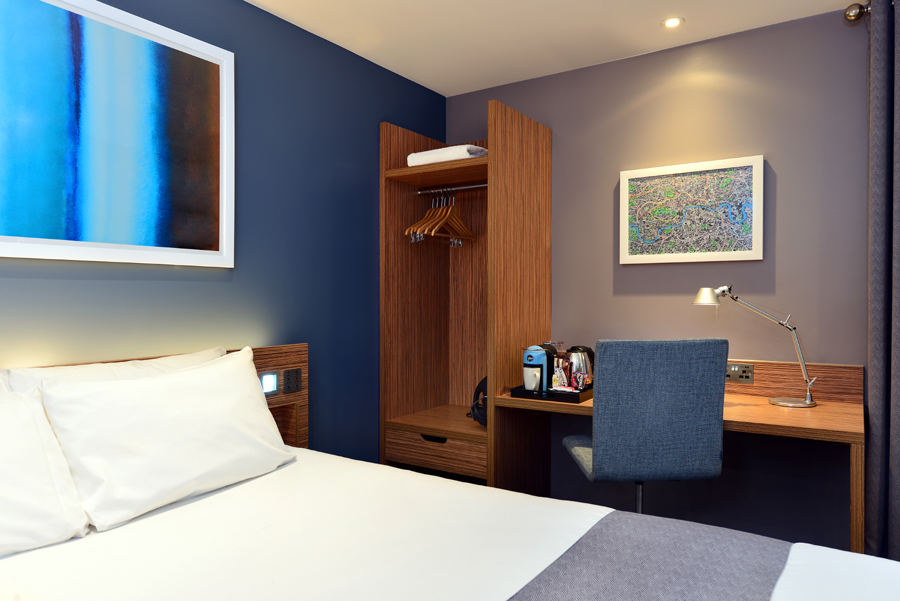 The bedrooms themselves are what you expect from Travelodge: smart, clean and functional. Our two rooms had the added bonus of sea views which was particularly interesting during the rather stormy weekend we visited.
This Travelodge is among the growing number now offering breakfast and other meals. On the ground floor, you'll find a bright, modern café-cum-bar (open 24 hours) offering, among other meals, continental and unlimited full English buffet-style breakfast. With two kids under 16 eating and staying free with every paying adult, it really is a good deal when it comes to a family break; there are also offers for kids on the dinner menu.
Where to park
NCP Brighton Centre – Russell Road
Although the Travelodge doesn't have its own car park, there is a very conveniently situated NCP in Russell Road, which is no more than a couple of minutes away on foot.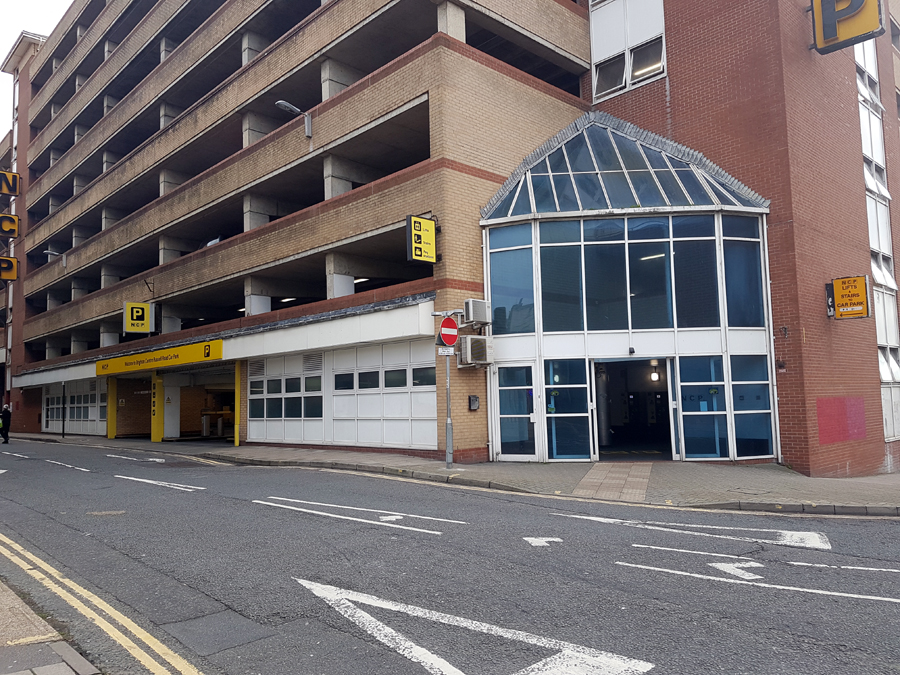 This car park is a good choice for anyone staying at the hotel, wanting to wander along the sea front or head up into the city centre for some retail therapy.
More information:
www.britishairwaysi360.com, tel: 03337 720360
www.travelodge.co.uk, tel: 08719 848 484
Reviewed: December 2018